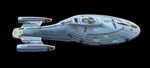 9.69Mb (10843 downloads)
FSX Trek Set - USS Voyager From the TV series Star Trek Voyager this model has animated shuttle bay doors and Gear - spoilers out lowers warp nacelles - It goes about warp nine - For FSX/FS9 by Bruce Fitzgerald . 9.9MB
Posted Jun 23, 2008 14:17 by archive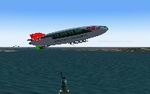 1.37Mb (7962 downloads)
FSX R 34 Rigid Airship. This was a British built airship .This airship has been redesigned with a new panel. First rigid airship to make a double crossing of the Atlantic Ocean. Sound: Bill Lyons and Flight Dynamics by G. Kirschstein. Airship and Panel by Frank J. Petriccione. 1.4MB
Posted Jun 23, 2008 14:17 by archive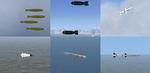 3.48Mb (38066 downloads)
FSX Weapons Pack. This weapons pack is divided into two sections, the US weapons pack and the British Pack, overall the packs are designed to be a basic but fun add on to FSX, enabling you to drop bombs and shoot missiles! Yes I did say shoot missiles! The US weapons pack has an extensive collection of weapons created in FSDS, a staggering 68 individual weapons with different variants too! A big thank you and most of the credits goes to Kotaro Akikawa, who uploaded his FSDS model source weapons pack at simviation.com. The British weapons pack is a collection of weapons, generously given from David Brice, made in GMAX and uses an attached effect! Chris Sykes. 3.5MB
Posted Jun 23, 2008 14:17 by archive
0.00Mb (5607 downloads)
FSX Additional ATC Airlines. This modification adds some real airlines to the ATC airlines select. It adds the following airlines: Delta Midwest American American Express Lufthansa Air Canada Qantas Easyjet Virgin Blue UPS Fedex Nortwest Air New Zealand Alaska Fly British ANA United Hawaiian KLM US Airways Skywest DHL Air France Continental Horizon Air florida Swiss Air Aeromexico Pan AM. 2K
Posted Jun 23, 2008 14:17 by archive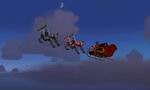 5.65Mb (11610 downloads)
FS2004 / FSX Santa's Sleigh with his Reindeers ... Happy Christmas everybody ! Complete package, with jingle bell sounds, moving parts and animations + a custom panel with reindeers, compatible with FS2004 and FSX. No VC. Designed by Patrice Grange. 5.8MB
Posted Jun 23, 2008 14:17 by archive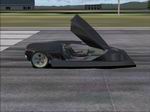 3.57Mb (7945 downloads)
FSX Jet Dragster. Smaller dragster is William Ortis's dragster, updated. Not much, "this was put together in a hurry" (!). Composed by Wayne Farrell . 3.6MB
Posted Jun 23, 2008 14:17 by archive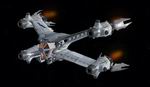 6.59Mb (5168 downloads)
FSX B5 Starfury Rev 1.0 More space toys - Maximum Performance - full envelope - capable of FSX Max speed; (2667 kts/ GPS-GS) - Stable and Strong under Extreme G loads and maximum dynamic pressures - Ultra efficient , High Thrust , Vectored Thrust - SuperSpoilers . Complied w/ FSX SDK - for FSX Only by Bruce Fitzgerald. 6.7MB
Posted Jun 23, 2008 14:17 by archive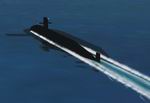 0.09Mb (9233 downloads)
FSX Los Angeles Class Attack Sub Updated. I have made many changes to have it work in FS X. There is too much sticky water in FS2004 for it to be fun to run it there, at least for me. This is the whole sub. Model by Richard Hogen. Updated by Bob Chicilo. 90K
Posted Jun 23, 2008 14:17 by archive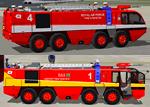 2.30Mb (29090 downloads)
Here is a fire truck for FSX in the liveries of BAA and the RAF. Original by Mitsuya Hamaguchi.
Posted Jun 22, 2008 07:09 by archive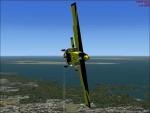 2.40Mb (4739 downloads)
This is a experimental trainer jet developed from a RC trainer (prop engine). The color schemes (sorry) are not the strongest point of the aircraft but they're easy to repaint. As usual I give you the opurtunity to sse it before downloading: www.youtube.com/youdontknowxpand By Ricardo Batalha.
Posted Jun 16, 2008 14:02 by archive