12.39Mb (5911 downloads)
This mission is a sightseeing tour that covers the San Francisco Bay Area. For the best experience, fly the mission with the cockpit in the "mini-mode" (From the default virtual cockpit hit F10, then hit "W" three times). It's not necessary to fly directly into the waypoint markers, they are only for reference. Follow the mission waypoint markers and compass headings and enjoy the flight. Estimated time of completion is 35 minutes. Compatible with all versions of FSX Deluxe.Wes Jones
Posted Jan 23, 2009 04:42 by Blackhawk
3.35Mb (5750 downloads)
Enjoy the beautiful Islands of the Aleutian chain on this cold weather flight. Estimated time to complete: 60 minutes. Aircraft: Beech King Air. Includes intro, music, briefings, map, audio and a reward.3.5mb
Posted Jan 23, 2009 04:38 by Blackhawk

8.53Mb (7141 downloads)
Pilot a De Havilland Beaver into the heart of mainland China in a clandestine Bible Smuggling operation that will keep you guessing at every turn. Evade patrol ships, radar and the Chinese Air Force in a mission created with multiple variations generated from random variables and further modified by the way you fly. The mission comes with quality custom audio tracks and has been comprehensively beta tested. This release of the mission is now compatible with all FSX Service Packs. By Matthew and Sean Devenish.
Posted Jan 10, 2009 20:34 by Matthew Devenish
0.04Mb (7107 downloads)
These flights allow you to take off and land on a static aircraft carrier located off the coast of Texas near Galveston Bay. I have included two AFCAD files, one for the ship and one for an airfield located in Freeport, Tx. Also included is the GPS Oil Rigs File that will have the carrier and surrounding ships located in it. It is suggested that you fly a plane like the Cessna 172 from the airfield and a helicopter from the carrier to practice chopper landings on the surrounding ships. If you have any problems feel free to let me know.
Posted Sep 23, 2008 16:49 by Don Harris

28.04Mb (6442 downloads)
SimWesterly This is a remake of a popular emergency flight simulator game called SimCopter by Maxis. Each city will increase in difficulty as you advance to different levels. David J Crandall
Posted Sep 22, 2008 04:38 by Uploader

12.86Mb (7161 downloads)
You are a commercial pilot for Delta Air Charter Serves. You are scheduled for a flight from Groton/New London Airport in Connecticut to Albany International in New York. You will need to use Navigational aides to complete this mission. This mission uses the ATR 72-500, Delta Connection, by F. Sánchez-Castañer and can be downloaded from simviation.com on Prop page 13 (see link).
Posted Jul 9, 2008 17:54 by archive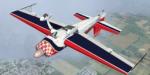 (12812 downloads)
FSX Mission: You start in Frankfurt(Germany) an land in Kuala Lumpur(Malaysia) Aircraft:DC-10 airline:Swissair this mission is with real voices. By Olivier Mannaerts
Posted Jun 24, 2008 13:51 by archive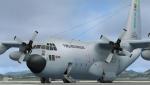 (18197 downloads)
FSX Mission: You start in Amsterdam you fly to Princees Juliana plane:747-400 airline:klm. By Olivier Mannaerts
Posted Jun 24, 2008 13:45 by archive
2.92Mb (1068 downloads)
FSX US Postcards. These rewards are CRITERIA BASED. That is, you must meet the criteria to get the reward. For all 256 rewards, you have to land (or at least "touch and go") at specific airports. The reward file will scrub your pilot records for specific airport identifiers. It is not necessary to land at all the airports concurrently; you will get a postcard (and rare instances 2) if you happen to land at any one of the identifiers. As you land at more airports, if they qualify, you'll get another postcard and so on. 3MB
Posted Jun 23, 2008 14:19 by archive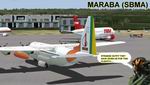 0.19Mb (1980 downloads)
FSX Adventure Flight. Amazone´s Deadly Road. A Brazilian Air Force C-130 from SAR Squadron 504 has been sent to the Port of Máraba where it will receive instructions to fly over road BR-230 by the river and pick up all drivers along the road due to recently formed "Wells of Gas" which are beleived to be highly toxic. Also, an airliner crashed a few hours ago and survivors must be quickly taken to a hospital. Many people in the area are sure that there is a "machine" in the largest gas pool!!!! some even suggest it could be an invasion from outer space!!!!!! so the flight will take pictures of this site as a top secret priority. All personnel will be on a week long "Secret Mission Status". You must leave everything right away and head to base!!!!!..go man, go!!!!....by Gera Godoy C. 198K
Posted Jun 23, 2008 14:19 by archive