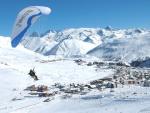 0.80Mb (5722 downloads)
FSX Mission--The Most Dangerous Airports: The Alps 4. These missions are based around the most dangerous airports of the world. This particular airport is Alps d'Huez in the French Alps. Created with FSX Mission Editor by Robbie Albers.
Posted Jul 26, 2009 10:50 by Robbie Albers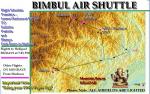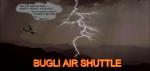 0.46Mb (2334 downloads)
Flying in this region is considered by IATA as a "Black Cross Region" so they take no members from this area .No world ensurance company works around here so planes and pilots are hard to get. There is a Shuttle service called in Indu " Wings of the Lucky Elephant" or Bugli Air Service. It takes off early in the morning with almost anything like people, chickens, rope, paint gallons, nails and sometimes caged cobras sent out to some witch doctor from the local snake market. This "airline" is not new. Back in 1947 Duart Mooresby started the business with an old 1939 DC-3 and his son continued it in the sixties with another used C-46 and a twin Anson. Now Duarts's grandson is flying the route with a Caribou and the same fixed up DC-3 his grandfather almost got killed in many a time. Flying here is a question on having good eyes and a good butt since flying by the seat of your pants is paramount. There are no radio aids only the two way radio from their shack at the airport. Mountains are all over and the airfields served are located in very pretty but awfully dangerous tiny valleys wedged inside the towering rocks of the said mountains. So why fly here?..The local birds think its nice and there are a lot of worms around the fields. Bugli Air Service has bought a New Twin Otter and you will be delivering it, teaching the two pilots how to fly it in the mountains and finally, if you don't end up in the local Red Cross aid station, get a "Real Bush Pilot" certificate which only Bugly Air provides in this planet. It is said, down in South Africa, that if you get this certificate you can fly like an eagle anywhere in the whole wide planet. Good luck Piloto
Posted Jul 20, 2009 13:26 by Gera Godoy Canova


2.19Mb (3538 downloads)
Dr. Giulio Bernotti and his daughter Dr. Silvia Lina Bernotti will be going to Bangladesh where they hope to find the "Lost City of the god Drunkamasutra near the great river Brahmasutra. The city is described in the book of Tutashunkamasutra as "the city that shines like the sun of night" and is beleived that it was the center of all trade and science of the Kilunmasutra Epoch. You will be piloting their personal aircraft as well as the Helicopter that will have to be used on the last stage of the Expedition.....I.Jones can't go on these expeditions anymore, he is in a home in Florida, so you have been wearing a similiar hat for some time now, besides you need the Euros in these times of need!!!!
Posted Jul 14, 2009 12:28 by Gera Godoy Canova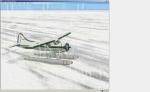 4.37Mb (6813 downloads)
Fly your DeHavilland Beaver from McMurdo Station, Antarctica to a temporary scientific base 9nm away. Mission contains scenery for both departure and destination locations, and lot's of audio and immersion.
Posted Jul 7, 2009 18:59 by David Rogers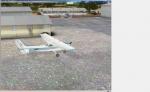 14.54Mb (2857 downloads)
FSX Mission - You are renting a C172 here in Western Australia. Before you can take the plane for the weekend, you need to take a 20 min checkride flight with the friendly rental guy. Includes audio, ATIS, etc. To install, extract the main "Cunderdin to Beverley Checkride" folder and place it in the FSX Missions folder (C:Program FilesMicrosoft GamesMicrosoft Flight Simulator XMissions. Produced by David Rogers. Universal freeware. Cannot be distributed for commercial gain. (C) 2009 DROGE.
Posted Jul 7, 2009 10:08 by David Rogers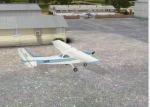 13.96Mb (1948 downloads)
FSX Mission You are renting a C172 for the weekend but first you must take a 15 minute checkride flight, with the friendly rental guy, down to Beverley. By David Rogers.rn
Posted Jul 6, 2009 21:04 by David Rogers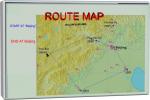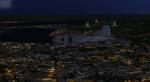 0.53Mb (3087 downloads)
Dr. Laura Berlotti, Prime Atomic Scentist, has been asked by the Chinese Government to Inspect Several Atomic Plants which suddenly have becomed "Hot"!!!!...She hires you to be her pilot since she has permission to fly in her own plane. Suddenly, you receive a tiny camera from your old commander at AA with a little note "Take pics..Urgent". Off you go to Beijing where the plane is waiting with Wan Tu, your 27 year old Co-Pilot and ex Beauty Queen of the province of Quan and champion acrobatic pilot of the Republic....Will you fly, take pictures and smile at this Lady?
Posted Jul 5, 2009 21:17 by Gera Godoy Canova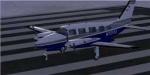 54.89Mb (3471 downloads)
Mission in NW Alaska with the payware FSD Piper Navajo.Also includes scenery files for the mission.
Posted Jun 18, 2009 19:25 by jerry giffin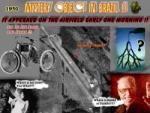 6.50Mb (4173 downloads)
A strange Glowing object has been seen in a lone airfield deep in the Jungle of the Amazon. You have been hired to fly scientists to take a peek at it and discover what it is, but before you must stop in four out of the way towns to pick up the women helpers (?). This is the same flight which will be flown On-Line on Saturday May 6 at 9:00 PM (EST) and all pilotos are invited-- boiled Iguana will be served near the coke machine at the hot, humid airfield..check http://www.freewebs.com/adventuresky for Host ip....
Posted Jun 4, 2009 16:22 by Gera Godoy Canova

14.37Mb (3722 downloads)
Fly to 8 "New Airfields and Towns" along the Amazon River Basin. To inagurate FSAdventureSky Online Flights this flight will be on GameSpy....Starting on Saturday 23 at 8:00 PM (EST)Name of Session:---"AdventureSky-Amazonas Air"
Posted May 21, 2009 16:19 by Gera Godoy Canova