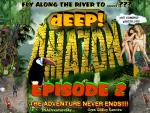 20.26Mb (3672 downloads)
Another "Two Episode FSX Mission"....this one for the hard and true Airline Pilots who take passangers to and from................. Episode 1) Local Airlines have been in business all over the world for many years. In some remote places we still see oldies flying people around as if it was the 1960's. Floro is not a big town in Norway but Hiersung Iglesbum is in charge of some oldie SAS operation in this rugged North where commuters fly day in and day out. Flight 559 from Floro to Bringeland takes off at dawn every tuesday and friday carrying mostly executives who work there in the mine industry. Today's flight is all set to roll with co-pilot Inga Whellisgurd 26 and you, an old buzzard with a bunch of accumulated hours, white hair--mostly of all the "scares" you have had above the clouds and under them--. Nothing new as you rev up the old engines of the 440 and off into the low clouds of Norway-----------You will Need for episode 1: ( FS2004 Scandinavian Airlines System Convair 440 Metropolitan.(cv440SAS4.zip) works fine in FSX). Episode 2)Fligth 322 To Haukasen:-- The old DC-3 just took off into the dark clouds of rain and thunder.....This is usually a nice flight over snow covered mountains, rivers, small lakes and just beautiful country. Today with rain and fairly strong winds many passengers will not enjoy it for the plane will bounce quite a bit, the regular brown paper bags will fill up pretty soon!!..........and ------
Posted Feb 20, 2009 12:14 by Gera Godoy Canova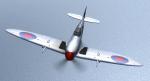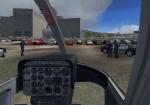 10.10Mb (7884 downloads)
English and Spanish version in the same download.Music, lights,action,rewards...The Guggenheim Museum in Bilbao has been robbed! Thieves are on the run. Police know that they are fleeing to Bayonne (France) aboard an aircraft.But French Police have no jurisdiction over them, so it is up to you to catch them if you can.Our mission is to reach Bayonne Airport before them, and then take them unawares as soon as they land.rnSe ha producido un robo en el museo Guggenheim de Bilbao, y los ladrones han escapado. La policía ha conseguido averiguar que han escapado en un avión que se dirige a Bayona ( Francia).La policía francesa no tiene jurisdicción sobre el caso, por lo que eres tu quien debe detenerlos.Nuestro objetivo es llegar al aeropuerto de Bayona antes que ellos, para sorprenderles y poder atraparles cuando aterricen.
Posted Feb 19, 2009 02:38 by Jose Enrique Arino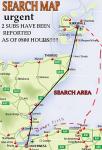 0.33Mb (5600 downloads)
Secret Flight..Scotland 1940... The German Navy moved fast into the English Channel to disrupt British Shipping in 1940. German Submarines started sinking transport ships all over the coast of England. U-Boat 455 and 744 were assigned the north coast of Scotland. Their mission "Sink all shipping along the coast, forgive none". By December 1940 they had sunk four Freighters and 2 Naval Mine laying tugs.----As RAF Coastal Command Pilot officer you have been given the task to find U-Boat 455 and 744. The flight plan has been explained to you which must be flown until the mission is accomplished...Its ealy in the morning as you take off in your outdated Hampden.... Suggested Aircraft: Handley Page "Hampden" Download at: http://classicbritishfiles.com/index.php?option=com_remosito .. This is an FS9 model which flies very well in FSX...VC is nice. -----WW2 Episodes will be uploaded once a month----
Posted Feb 14, 2009 11:50 by Gera Godoy Canova

10.56Mb (5914 downloads)
Pilots from the World Over fly for good "Mula" in the Mountains of all Asia. Captain Dakalm Sakalm from Tinbaktu, Pedro Diaz from Islas Rojitas, Roolf Wulfgang from Peru and many others make a bundle in two or three years ...or are never heard of again!!!!!!!...Flights here are not dull, ever!!!. Just a taste of what can happen anyday: Chief Monk, Kunko-Lambuka, of the Monastery of the Holy Monkey of Diamonds over in Zhet-Maluka, has flown to Gurgharkan to visit his maiden sister who is about to get married to Barkok Hulikun, an unknown, but very well spoken bar tender in Chikolan Village in the Zilikan Mountains. As his plane lands at the mountain airfield he finds that the pilot comes in too fast and (?)..........Meanwhile you are flying the bulky but strong F-123 full of resin oil drums to some new village up in Kundakar. So, since you are close to the mentioned site where the Monk went, you are diverted to it....see,it really is an Adventure flying around these windy mountains (Grandma told you so)....if you decide to take this flight make sure you have at least one or two short airfield landings and takeoffs......you will need them.----PS: If you have ever landed in Lukla---you will smile when you see Gurgharkan.--
Posted Feb 10, 2009 10:35 by Gera Godoy Canova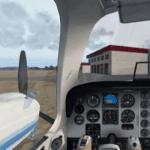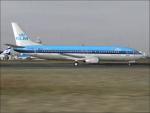 6.86Mb (4740 downloads)
ENGLISH VERSION.You may think that one flight from Pamplona ( Spain) to Huesca, is easy.But when you have to take photos near ground, and your plane is a little old! This flight would be a challenge! Will you accept it? Requires FSX Acceleration.
Posted Feb 7, 2009 14:10 by Jose Enrique Ariño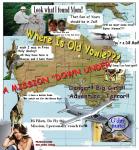 15.23Mb (4009 downloads)
Australia Today News Agency: For Centuries "The Yowie" a creature of huge size and horrible odor has been seen by a few all over the Continent Island. Now, a beauty Queen (Miss Southern Italy-2002) and Master Anthropologist has embarked into a dangerous expedition to find it and dissipate once and for all the Mistery. She is accompanied by six other women scientists a local guide and You!!!! pilot and gentleman. The Mission starts in Melbourne and will travel to many places in Australia where danger will be looming and waiting to strike if you are not careful. This is an "Episode Driven Mission" it has Three episodes that must be completed in order to accomplish the Goal. Here you will fly the first TWO (2), the third, if you survive these will be in a Sim near you soon....So, put on your outback Ausie Hat and fly into the winds of the Sky of Australia and hope you survive the Flight and Adventure. Important: You will need the following aircraft: (citation_i-500.zip) by Alejandro Rojas and Pemaircraft (xdh6fopi.zip) found here. I have used the wonderful FTX scenery of Australia as background and recommend it for best viewing of this wonderful country.
Posted Jan 27, 2009 14:29 by Gera Godoy Canova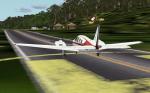 15.57Mb (8963 downloads)
You have been hired by CelCab, Panamanian cellular provider to take some badly needed parts to their four antenna locations in Chiriqui Province in the north of Panama. It is the rainy season so expect rain all the way. The mission is for "intermediate pilots" so if you follow instructions you will be OK... It would be a good idea to wear yellow socks for good luck. Good luck piloto! By Gera Godoy Canova. 16 mb
Posted Jan 23, 2009 04:43 by Blackhawk
12.39Mb (5798 downloads)
This mission is a sightseeing tour that covers the San Francisco Bay Area. For the best experience, fly the mission with the cockpit in the "mini-mode" (From the default virtual cockpit hit F10, then hit "W" three times). It's not necessary to fly directly into the waypoint markers, they are only for reference. Follow the mission waypoint markers and compass headings and enjoy the flight. Estimated time of completion is 35 minutes. Compatible with all versions of FSX Deluxe.Wes Jones
Posted Jan 23, 2009 04:42 by Blackhawk
3.35Mb (5625 downloads)
Enjoy the beautiful Islands of the Aleutian chain on this cold weather flight. Estimated time to complete: 60 minutes. Aircraft: Beech King Air. Includes intro, music, briefings, map, audio and a reward.3.5mb
Posted Jan 23, 2009 04:38 by Blackhawk

8.53Mb (7016 downloads)
Pilot a De Havilland Beaver into the heart of mainland China in a clandestine Bible Smuggling operation that will keep you guessing at every turn. Evade patrol ships, radar and the Chinese Air Force in a mission created with multiple variations generated from random variables and further modified by the way you fly. The mission comes with quality custom audio tracks and has been comprehensively beta tested. This release of the mission is now compatible with all FSX Service Packs. By Matthew and Sean Devenish.
Posted Jan 10, 2009 20:34 by Matthew Devenish