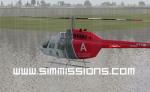 1.13Mb (8082 downloads)
In this mission a boat is stranded on the edge on Niagara Falls held back by a large boulder. The weather isn't looking good either. Are you up to the task? www.SimMissions.com
Posted Aug 8, 2009 15:18 by Michael Jorgensen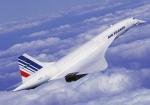 1.25Mb (14194 downloads)
You are a captain of the famous Concorde registered in Air France colours. The flight is a routine flight from Charles-de-Gaulle to John F. Kennedy that was on the daily flight schedule in the peak of the Concorde's life before all the problems started.
Posted Aug 8, 2009 10:02 by Robbie Albers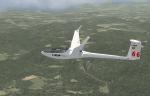 5.16Mb (990 downloads)
IMPORTANT This mission is the update of the previous race. All the voices have been updated. Apologies for the problem.
Posted Aug 4, 2009 08:57 by Mathieu O'HARE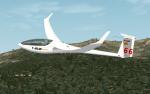 5.03Mb (1035 downloads)
This is the free English version of the Gliding Competition in the Pyrenees Mission. Do the run and send me your time via the contact link on www.roussillonaerosimulation.com. I will be able to put you on the table results if you do a good time. Mission designer mathieu O'HARE
Posted Jul 31, 2009 06:15 by Mathieu O'HARE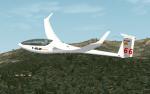 4.38Mb (820 downloads)
Update for Sabadell/Perpignan. This mission replaces the previous Sabadell to Perpignan gliding race. You must use the Roussillon livery glider join with this file.
Posted Jul 29, 2009 18:08 by Mathieu O'HARE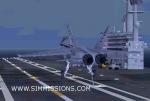 6.20Mb (10684 downloads)
In this mission you will be flying a demonstration flight, but on a carrier. With half the nation looking at you, you must make sure you do this mission right. It's very important for the Blue Angels. :)
Posted Jul 29, 2009 17:45 by Michael Jorgensen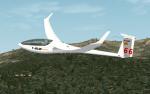 3.03Mb (949 downloads)
Gliding competition in the Pyrenees. Take off from Sabedell in the north of barcelona and land at Perpignan in the south of France. You can send your time to wwwroussillonaerosimulation.com. I will put you time in the time table results. Mission in French, English version coming soon. www.roussillonaerosimulation.com
Posted Jul 29, 2009 03:52 by Mathieu O'HARE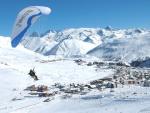 0.80Mb (5701 downloads)
FSX Mission--The Most Dangerous Airports: The Alps 4. These missions are based around the most dangerous airports of the world. This particular airport is Alps d'Huez in the French Alps. Created with FSX Mission Editor by Robbie Albers.
Posted Jul 26, 2009 10:50 by Robbie Albers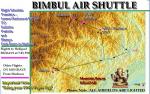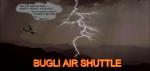 0.46Mb (2329 downloads)
Flying in this region is considered by IATA as a "Black Cross Region" so they take no members from this area .No world ensurance company works around here so planes and pilots are hard to get. There is a Shuttle service called in Indu " Wings of the Lucky Elephant" or Bugli Air Service. It takes off early in the morning with almost anything like people, chickens, rope, paint gallons, nails and sometimes caged cobras sent out to some witch doctor from the local snake market. This "airline" is not new. Back in 1947 Duart Mooresby started the business with an old 1939 DC-3 and his son continued it in the sixties with another used C-46 and a twin Anson. Now Duarts's grandson is flying the route with a Caribou and the same fixed up DC-3 his grandfather almost got killed in many a time. Flying here is a question on having good eyes and a good butt since flying by the seat of your pants is paramount. There are no radio aids only the two way radio from their shack at the airport. Mountains are all over and the airfields served are located in very pretty but awfully dangerous tiny valleys wedged inside the towering rocks of the said mountains. So why fly here?..The local birds think its nice and there are a lot of worms around the fields. Bugli Air Service has bought a New Twin Otter and you will be delivering it, teaching the two pilots how to fly it in the mountains and finally, if you don't end up in the local Red Cross aid station, get a "Real Bush Pilot" certificate which only Bugly Air provides in this planet. It is said, down in South Africa, that if you get this certificate you can fly like an eagle anywhere in the whole wide planet. Good luck Piloto
Posted Jul 20, 2009 13:26 by Gera Godoy Canova


2.19Mb (3530 downloads)
Dr. Giulio Bernotti and his daughter Dr. Silvia Lina Bernotti will be going to Bangladesh where they hope to find the "Lost City of the god Drunkamasutra near the great river Brahmasutra. The city is described in the book of Tutashunkamasutra as "the city that shines like the sun of night" and is beleived that it was the center of all trade and science of the Kilunmasutra Epoch. You will be piloting their personal aircraft as well as the Helicopter that will have to be used on the last stage of the Expedition.....I.Jones can't go on these expeditions anymore, he is in a home in Florida, so you have been wearing a similiar hat for some time now, besides you need the Euros in these times of need!!!!
Posted Jul 14, 2009 12:28 by Gera Godoy Canova