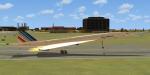 0.56Mb (6010 downloads)
This is a mission of an historical nature. Both for the route and the aircraft. The flight in an old online flight that I found on a virtual airline website, Air France Virtual. Thank you guys. The Princess Juliana International airport is rated as the number one most dangerous airport, due to it's approached, which is extremely low over the sea. The airport is famous for its short landing strip — only 7,152 ft, which is barely enough for heavy jets. For this reason as well it has become a favourite for planespotters. So I decided to put these two together in a mission to be enjoyed as a challenge.
Posted Oct 23, 2009 04:22 by Robbie Albers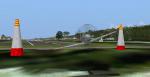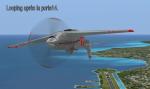 3.30Mb (1178 downloads)
English version of RAS Air Race : Tahiti part.1.Fly on a P51 Mustang over the lovely island of the French islands of Tahiti and Moorea in the French Polynesian. You will have to cross 15 doors as fast as you can. You fuel is limited so take care on you consumption. Mission designer : Mathieu O'Hare
Posted Oct 22, 2009 07:48 by Mathieu O'HARE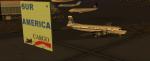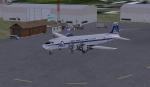 0.75Mb (4121 downloads)
FSadventureSky FLIGHT--- AIRCRAFT: DC6a....Note I used this aircraft for the enclosed flight but you can substitute it to any airplane you desire. Try to keep the 'Flavor' of this old lady which flew all over South America for many years carrying all kinds of freight and passengers.--- 'Sur America Cargo Ltd is taking heavy machine parts to Guayaquil with one stop. The best part of this flight is that new pilots will be able to criscross the 'Andes' Mountain range at at least 21,000 ft. The range is one of the most beautiful of the world.... Takeoff starts at the Company's office and warehouse in Quito, one of the highest cities in the world at middle afternoon and arrives in Guayaquil, by the river, in late evening. 'Have a nice flight. BONUS FLIGHT!!!!!..Spend the weekend, fishing, in a nearby lake.
Posted Oct 21, 2009 11:25 by Gera Godoy Canova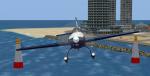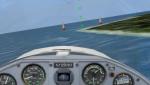 2.70Mb (1654 downloads)
This the English version of the RAS Air Race - Male. Fly an Extra 300 over the Maldives island. You can send the time you have done after your run to www.roussillonaerosimulation.com.
Posted Oct 19, 2009 09:37 by Mathieu O'HARE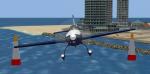 2.84Mb (717 downloads)
Fly an Extra300 over Male in the Indian ocean. This is the French version. English version coming out soon. As soon as you have finish your run send your time to www.roussillonaerosilulation.com so that i can put your time and pseudo on the result table.
Posted Oct 18, 2009 05:07 by Mathieu O'HARE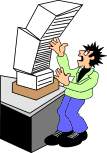 2.04Mb (1774 downloads)
In this mission you will go out for a simple joy ride in the vast country, or maybe call out for a mayday. SP2/Acceleration only, will not work for other versions. www.SimMissions.com
Posted Oct 11, 2009 22:02 by Michael Jorgensen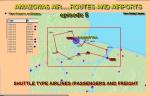 3.30Mb (1543 downloads)
Hi, Amazon River Basin pilots!!!!!!.....New routes have been opened for diligent interprenuer pilots who want to have a share of these. Needed is a good passenger, freight aircraft or a fleet of them!!!!...scenery and adventure are waiting for you.............another "FSAdventureSky" Flight..........watch out for the alligators on the runway!!!!! New Towns and airports. I added these so new places could be inhabited by so many .bgl people of the area, all have new landclass. Reis Mondo (SBLX) Palmaira Island (SBKK) Sao Gera (SBHH) Moraira (SBXT) Belo Monte (SBXU)...... Note: This is not a Mission per se....its a free flight adventure. You can fly with any aircraft to any airfield you wish, make your own shuttle service as you wish...
Posted Oct 2, 2009 13:06 by Gera Godoy Canova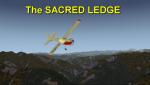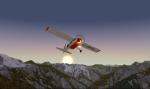 18.54Mb (3310 downloads)
FSX MISSION...Nepal is a land of wonder, huge mountains where the Lamas chant to their gods. For many years it has been running, in the history classes of many world universities a tale that it is here that the 'child god -Hig Chui- played ball'. The exact place where he did so is very much a secret of the monks of the 'Aerial Divine Wind'....many pilots have tried to find it and never returned. Lukla and Ku-kle, airfields in Nepal known for their very dangerous appraches are 'a joke' compared to the 'ledge's possible landing area'......yes, piloto......the "Ledge" is waiting to greet you with its unhealthy small ball playing field............a very dangerous, outrageous, and incredible place to try to land in icy Nepal. Note: default aircraft is freeware fs9 PERCIVAL PROSPECTOR (WORKS PERFECTLY IN fsx) found at Classic British Files.
Posted Sep 24, 2009 13:12 by Gera Godoy Canova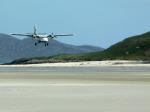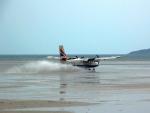 3.70Mb (8254 downloads)
This is a mission is another in the most dangreous airports range that I am doing. If you have ever been to Barra Island you will now that the airport is on the beach and only accesible during low tide. I have include a video clip from www.youtube.com to illustrated, you will enjoy this mission it is different. PS. Please ignore the previous Barra Mission mission download.
Posted Sep 23, 2009 16:55 by Robbie Albers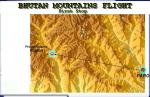 25.92Mb (3147 downloads)
Nepal Airlines Flight in the mountains of Bhutan. This Route is called "The Black Cross Flight" since IETA has classified all the airports in these forgotten mountains as "Extremely Dangerous in good weather", if the weather is bad there is no classification for them!!!!. Pilots on this route usually ask to be transfered after their first flight and they are sent to the easy Lukla run.---Today the flight is late due to engine problems and the weather has deteriorated in the last hour. So you have the flight, it will be late in the evening, luckily for you these airfields do have some lights. Have a nice flight and do not scare the passengers more than they are already...Uses the Premier Aircraft Design DHC6-400:
Posted Sep 19, 2009 00:02 by Gera Godoy Canova