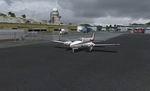 8.11Mb (5187 downloads)
Mission for all FSX's versions.Perform an amazing flight around the Dutch Antilles. Estimated time to complete: 60 minutes. You should be able to take off and land in very short runways. This mission can use the fantastic FlyTampa St. Marteen scenery. ( Much more espectacular ) English and spanish versiones in the same download.
Posted Apr 7, 2010 05:23 by Jose Enrique Arino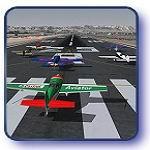 10.90Mb (5106 downloads)
Fly an exciting Race againts five AI controlled Planes in Las Vegas. This mission includes the Mike Goulian Extra 300 S repaint.Acceleration or Gold Edition required.
Posted Apr 7, 2010 04:28 by Jose Enrique Arino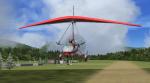 5.51Mb (3195 downloads)
Take off from the airport of La Quillane (LFNQ), France, to take your mountain qualification flights. Mathieu O'HARE
Posted Apr 2, 2010 16:56 by Mathieu O'HARE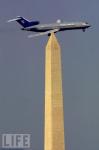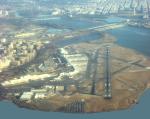 2.28Mb (10951 downloads)
I have created the next in, The Most Dangerous Airport Mission Series: namely Ronald Reagan. This is a mission was real scheduled from Airtran and this particular approaches very unusual. The Ronald Reagan Visual Runway 19 approach is rated as a dangerous approach. The runway heading is in line with the White House Grounds and flying over these grounds is restricted. So what now. Simple, approaches from the west. No, not at all. One starts upstream follow the river and then make a right hand turn very close to the airport. Good luck.
Posted Mar 30, 2010 11:23 by Robbie Albers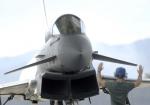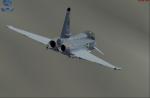 2.08Mb (8985 downloads)
FSX and FSX Accelleration military mission - 1999 Kosovo war (Yugoslavia)- This is a NATO patrol mission, a low altitude speed flight. You must fly across the mountain very low in the valley or you will be found by enemy radar. Pay attention to anti-aircraft artillery! Need "Update for Alphasim EF2000 Typhoon"
Posted Mar 29, 2010 18:02 by Mat Provera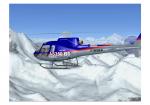 3.85Mb (3709 downloads)
On May 14th, 2005 at 7h08 (local time), a serial Ecureuil/AStar AS 350 B3 piloted by the EUROCOPTER X-test pilot Didier Delsalle, landed at 8,850 meters (29,035ft) on the top of the Mount Everest. That was the World Record for the highest altitude landing and take-off ever. The mission is a remake of the event.
Posted Mar 23, 2010 17:16 by Mat Provera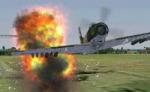 26.16Mb (3938 downloads)
FSX Acceleration Skyraider Bomb Mission - Location Haiphong - Fly from Base to Enemy Location, Use your compass to cycle enemy Stryker locations and to re-ammo. Destroy all 5 Strykers and return to base safely. Use your Shift-D to drop your ybombs. FSX Acceleration Required, FSX Default Terrain Mesh Required due to off the beaten path, Skyraider(FSX),OV-10A_FSX by Tim Conrad(Piglet) required. Have Fun, by Ed Olander.
Posted Mar 23, 2010 06:38 by chris evans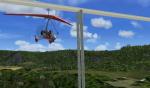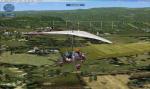 6.25Mb (2428 downloads)
Fly onboard the Aircreation ultra-light from Millau to Carcassonne in the south of France. A price will be give to the three best times. Come numerous participated in this challenge. All info and french version on www.roussillonaerosimulation.com Have fun and good flight to all.
Posted Mar 11, 2010 09:06 by Mathieu O'HARE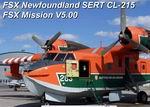 8.35Mb (8480 downloads)
Experience an exiting day in the Newfoundland Safety and Emergency Response Training centre (SERT) and protect the Canadian Boreal forest again fires. As a recruit of the Newfoundland Safety and Emergency Response Training centre, you are in command of a Canadair/Bombardier "Cl-215" Water Bomber based at St John Newfoundland your mission "if you accept it" is to localize and extinguish several fires in the Newfoundland territory. you must fly low and drop your water freight whit accuracy in this mountainous and spectacular country if you want to get rewarded at the end of your day. Good luck ! V5.00 Corrected some bugs, completely New rebuild of the mission whit new goal and event, + improved sound !
Posted Mar 9, 2010 13:36 by Ronald ¨Woodylepic¨ Da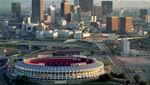 4.91Mb (4922 downloads)
Welcome to Simple FSX Mission. This mission, is a sightseeing flight around the city of Atlanta georgia. Created by: Max Scarcia using Instant Mission Maker.
Posted Mar 8, 2010 20:24 by Max Scarcia