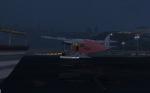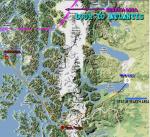 28.89Mb (2313 downloads)
The Expedition continues toward the place where the Mysterious Statue is supposed to be. Dr. Lamont has just entered the Shorts twin engine aircraft, the rest of those going to Punta Gorda with him are already in their wicker chairs munching some dried meat as their early breakfast..." Gentlemen", says the Doctor. "This is one more step in our search for the Door to Atlantis, let me warn you all, that we are heading into the unknown and danger lurks every minute of this trek!...so if anyone wants to stay, please leave the aircraft now".....no one moved, except Jeanne Furvua, the 28 year old professor of ancient languages from the University of Luas, she started covering her lips with a bright red lipstick, all ten eyes plus two of the doctor stared at her....The little Shorts started its engines with a crack!!!!
Posted Jul 30, 2010 13:37 by Gera Godoy C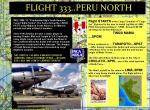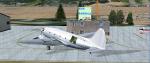 3.11Mb (3554 downloads)
For FSX and FS2004. Two decades of Cargo Flights in the land of the Incas, Peru. A cargo Route over the Andes in the 1950s with a Curtiss C-46 that will test your twin engine experience in some of the highest mountains in South America and a Turboprop Freight Route in the 1960s.Both routes will take the pilot to 21 destinations or to which ever he decides. You will fly all the way from the North to the South of this long country. Expect all kinds of weather in these mountain and tropical skies.
Posted Jul 25, 2010 20:32 by Gera Godoy Canova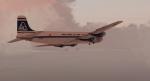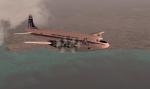 0.50Mb (4748 downloads)
FSadventureSky True Life Flight---DC-6s and DC-7s flew for many years in Central and South America. Even in the early 80s the rumble of their engines could be heard late at night. This is a freight flight from Panama City, Panama to Bogota, Colombia in the early hours of the morning while thunderstorms rattle and dance within the tropical skies.
Posted Jul 22, 2010 17:09 by Gera Godoy Canova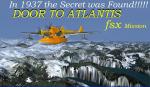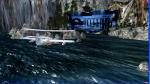 87.65Mb (3791 downloads)
Dr. Jackes Lamont has, he thinks, discovered the biggest mystery of the 20th Century!!!! to find Atlantis, his research points out, the secret "Door" to it must be crossed!!!!!!...no time to waste! the expedition steams to Chilian waters with several aircraft......As pilot of this adventure you are about to embark in the most challenging flights of your life.......
Posted Jul 19, 2010 14:00 by Gera Godoy Canova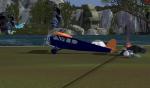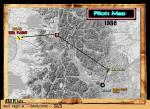 67.50Mb (2320 downloads)
Two years ago Iliana Fragatelli returned to Rome without her father who was lost looking for the cursed Crystal Skull Mountain. She and her pilot did find the last camp where the expedition had sent their last transmission but only two totally stunned members of her father's team were laying on the ground with no recollection of what had happened. Now after two years of very careful study of one of her father's maps she is sure that she will not only find the 'Crystal Skull Mountain' but her father two. In this last episode she and her pilot will face the curse of the skull and battle the elements flying high in the Chilean Andes.....will she be surprised at what she finds??? Will you wonder how you got into this mess?? (Recomend you fly Part I in order to understand what's going on in these high Mountains) New adventures in the making.....
Posted Jul 12, 2010 13:01 by Gera Godoy Canova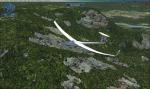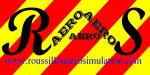 10.19Mb (891 downloads)
Mission update.For the first anniversary of Roussillon Aéro Simulation a gliding challenge is open to all. The three best times will be abble to choose the addon of there choise available on the site. After you have done your run, do not forget to send the time you have done to www.roussillonaerosimulation.com so i can put your time on the score table. Good flight to all and have fun Mathieu.
Posted Jul 5, 2010 09:49 by Mathieu O'HARE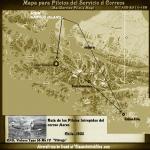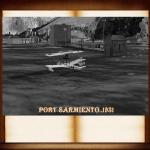 33.13Mb (1915 downloads)
Flying in the Andes during the 1920s and 30s was indeed as dangerous as bathing in a sea full of sharks. The sharks here were the Mountains, the changing weather, the hights and the lack of oxygen. Besides the pilots of the era were flying aircraft with rather small and not to powerful engines. This is a mission of the Air Mail Service in the southern tip of Chile around 1929.You will board your plane at Dawson Island where the Air Mail Reception Station 403 is located. All mail from Santiago, Chile and Buenos Aires, Argentina is received here for local delivery. You will feel the cold wind on your face and battle the hights like so many aviators did with glory and finally return in your small Vickers biplane to a good cup of hot chocolate and rest. Tomorrow you fly again.
Posted Jul 2, 2010 11:11 by Gera Godoy Canova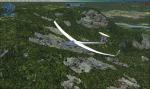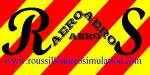 10.19Mb (862 downloads)
During the first anniversary of www.roussillonaerosimulation.com (July 6th 2010), a gliding challenge is open to all. You have to fly from Perpignan airport (LFMP) to Milllau (LFCM) in the south of France. The ones how will realize the three best tiles will be abble to choose the addon available. Come numerous to do the challenge. All info on the site. Mathieu O'HARE.
Posted Jul 1, 2010 15:28 by Mathieu O'HARE.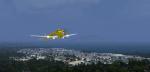 50.54Mb (2806 downloads)
Episode 1 of 2---In 1934 while fying over the southern part of Chile, Dr Fragatelli of the Roman Museum of Lost Civilizations saw what appeared to be a huge shinny skull in a strange mountain. Now in 1936 he and his expedition is lost in that same mountain. Since last friday the expedition has not answered any transmission. His daughter, Dr. Iliana Fragatelli, has asked you to fly her to the last known position.....you do, and with her on the passenger cabin you take off in pretty bad weather..
Posted Jun 22, 2010 12:47 by Gera Godoy Canova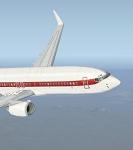 2.80Mb (8900 downloads)
FSX Mission: Emergency Shuttle. Set around Area51. By Daniel Kang. Version 1.0.0.
Posted Jun 16, 2010 18:59 by Daniel Kang