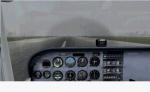 0.26Mb (6224 downloads)
You are ready to land on runway 10 of London City Airport. You are flying a Cessna Skyhawk and you are 3.8 Miles far away from the runway. The weather is too bad. It is thunderstorm and there is no sight. Good Luck! visit for more : http://simmission.net.ms/
Posted Jan 9, 2010 08:56 by Marvin Weber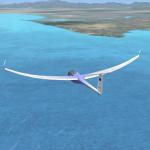 5.59Mb (758 downloads)
New gliding race. You have to fly from Bowen to Mackay on the east coast of Australia. Race available in English and French. Do not forget to send your time after your run (details in file). Good flight and have fun. Mathieu O'HARE
Posted Jan 8, 2010 07:27 by Mathieu O'HARE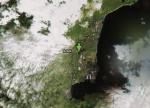 4.83Mb (4236 downloads)
I have created the next in The Most Dangerous Airports Mission Series, namely Adak. The airport has a unique feature, the weather is really bad, most of the time and during January it is freezing cold. I am have created two versions of the same mission: Snow Storm wheather and real online wheather, to make it more interesting. You can install the one you decide to fly or both.
Posted Jan 7, 2010 06:08 by Robbie Albers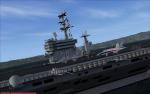 18.10Mb (8728 downloads)
SF Carrier 2 - Multiplayer Carrier Ops Nimitz - FSXA Description This multiplayer mission allows you to use Javier's Nimitz for FSX Acceleration in multiplayer and fly carrier ops with your friends. From using the IFLOLS "meatball" or the ILS on Jivko Rusev's HUD series to trapping and launching on the deck of the carrier, you can do it all. There are even a few added bonuses, such as custom cameras, the mission reward, and inflight and on carrier refueling.
Posted Dec 28, 2009 15:18 by Orion Lyau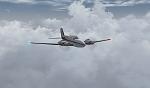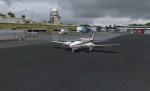 8.11Mb (4415 downloads)
Perform an amazing flight around the Dutch Antilles.You must be ready to take off and land in very short runways.This mission's been designed for the very good scenery (payware), FlyTampa St. Marteen, but can be flown in the FSX's default.You'll find music, searches, rewards, surprises, and much more.English and Spanish version in the same download.
Posted Dec 17, 2009 03:02 by Jose Enrique Ariño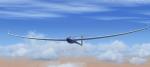 5.61Mb (790 downloads)
The English version of the first stage of the Australian challenge is now available. Fly from Alice Springs to Jervois over the Australian desert. After your run send you time to www.roussillonaerosimulation.com so i can put you time on the result board. Good flight and have fun. Mathieu O'HARE,
Posted Dec 14, 2009 09:04 by Mathieu O'HARE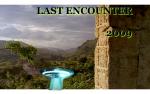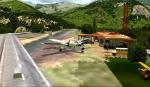 22.93Mb (3537 downloads)
Dr. Enzo Bitti has de OK from the UN, and the funds, to check the infamous Inca Tale of the "Fallen Gods" which has been going around scientific circles since 1957. Nanko Lucca, the Peruvian Planetary Scientist wrote a paper about this tale last year and warned that his astronomical findings in the Crab Nebula were exactly as the computations found in the Kaulis Temple in the jungle of Peru. This is the first episode of this Mission which will take you from Gulfport Miss, to The deep, vine ridden jungle of Peru. According to the tale the end is not in 2012, its is the last day of the second month of 2010...good luck.
Posted Dec 11, 2009 17:21 by Gera Godoy Canova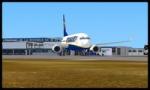 5.10Mb (2651 downloads)
The first stage of the Australian challenge part.2 is available. You will fly from Alice Springs to Jervois in the Australian desert. The stage is 134 Nm long. (French version, english version coming soon) Technical support : www.roussillonaerosimulation.com Mission designer : Mathieu O'HARE.
Posted Dec 11, 2009 07:48 by Mathieu O'HARE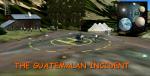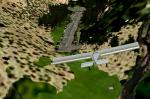 1.11Mb (4625 downloads)
Since 1947 strange objects have been seen in the skies. Governments have kept what they know about them secretly and denied everything about them. Now Dr.Angelico Fritti has in his hand written proof that they are very real and that the UN knew it since 1953. One made a force landing in the guatemalan mountains and the occupants were taken prisoners....Now you can re-live the incredible situation as it has been written in the top secret papers revealed by Dr. Fritti....they are called "The Guatemalan Incident Papers!!!!".. It is recomended that you fly to his small airfield where he is camping out with many world scientists before checking the burning object...You are now in 1954 so use an period aircraft.
Posted Nov 21, 2009 17:14 by Gera Godoy Canova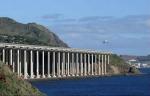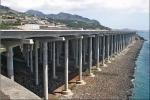 15.07Mb (23024 downloads)
I have created the next in The Most Dangerous Airports Mission Series, namely Madeira. The airport runway has a unique feature, it was lengthed by ± 1 mile by adding a section build on 70 meters high pillars.
Posted Nov 19, 2009 12:00 by Robbie Albers