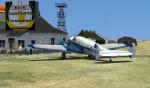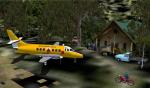 4.23Mb (3651 downloads)
FSadventureSky FLIGHT...Today you fly to two African Missions: You will deliver seeds, fertilizer and medicines to Father Bersitti'd Golden Light Mission and then you go to Father's Ephrom's Bowl of Happiness Mission where they are expecting cement and other construction materials...What?, yes the weather is pretty bad. You fly with your Routes Map Only!!! so keep one eye on the map and the other where you need it...Have a Nice Flight and be rewarded.....
Posted Mar 8, 2011 16:01 by Gera Godoy Canova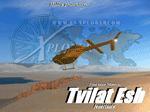 150.31Mb (2429 downloads)
My second mission release - See if you are worth calling yourself a rotorhead and fly in the Middle East. This package includes one mission, two repaints (default OH-58 Saifan and DodoSim OH-58 Saifan) and multiple versions for different helicopter types (choose between default Bell 206, Alphasim S-70 Yanshuf and DodoSim Bell 206). Choose between Hebrew/English with English/German subtitles. More than 150 sound files, depending on aircraft model. Different rewards for different models and pilot attitude. FSX Acceleration is required. Enjoy!
Posted Mar 2, 2011 14:22 by T. "Malloy" Morianz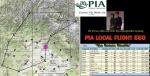 9.51Mb (5231 downloads)
You have been assigned to PIA Flight 559. As a pilot for Pakistan International Airline you stay on these shuttles three months a year the rest you fly with International operations. This time you will fly the nicest of all Routes, the one always full of tourists who want to enjoy expectacular scenery....For FS9 users I have added a FS9 Flight plan too. Uses PIA ATR 42-500 ---apatrbhn.zip---
Posted Feb 27, 2011 21:58 by Gera Godoy Canova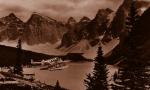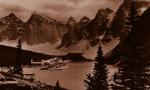 24.37Mb (5686 downloads)
This is the first Part or Episode of FSadventureSky's Series 'So you want to be a Bush Pilot? '....A group of Missions for Bush pilots and those that want to polish their flying skills to be one..... 'The Mission will take the pilot to a small fishing village in a lake up in the Canadian Rockies. You will deliver a Hog and three hundred chicks. Take a rest and then fly your only passanger, a famous Belly Dancer from Argentina, to the luxury Spa and Hotel up in 'Nickel Slide' Mountain....The airplane's engine had an overhaul two weeks ago and since then it 'Cuts and Stops' above 9000 FT or so, so be careful you don't fly above that hight, then again be on the lookout for the very high mountains!!!!.....anyway your Bush Pilot's experience will be your guide or..........Weather: Really Bad.. This is a tough Mission, very tough.... You need FS2004 DeHavilland DHC-3 Otter PZL (works perfectly in FSX)..otterpzl.zip
Posted Feb 14, 2011 12:12 by Gera Godoy Canova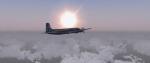 1.66Mb (3155 downloads)
FSadventureSky South America Cargo Flights Series-- It's 6:01 AM and the old Cargo DC-6B is loaded to the rim. Your Co-Pilot, miss Eliana Delfanco, has checked the loading of the Freight and has signed the papers from the Loading manager. She calls you and with a beautiful smile says 'Capitan, we are ready to dance'..you smile back, and board the silver bird, it will be a long flight to Mendoza.
Posted Feb 14, 2011 10:02 by Gera Godoy Canova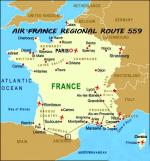 27.60Mb (7037 downloads)
As pilot of Air France Regional you will take 559 shuttle flight from Bordeaux to Lyon with stops at Lourdes, Andorra, Montpellier, Marseille and Cannes. The airplane used is the Embraer 120ER by Premier models found here...
Posted Feb 7, 2011 15:10 by Gera Godoy Canova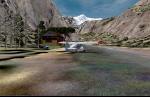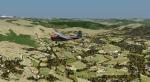 4.71Mb (4830 downloads)
Aviation around and in the Andes Mountains has been going on since the early 1900s. Many small airfields have been built for emergency purposes as well as private ones which are still open, many are closed and even banned and some have been dstroyed through the years. This first part of "Dangerous Airfields of the Andes" brings you Four very dangerous ones for your enjoyment and will place you in very dire surroundings that bush pilots in many places of the world face every day. I plan to bring you others from time to time..Make no mistake, getting in and out of these fields will make you sweat, give you a high and they might contribute to you having some nightmares!!!
Posted Jan 21, 2011 21:44 by Gera Godoy Canova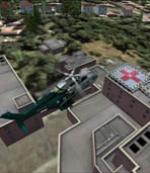 2.63Mb (7410 downloads)
This mission is a short tutorial style flight in the AgustaWestland EH-101. Take off from Kidlington, collect a patient from the scene of a car crash and deliver them to John Radcliffe II Hospital in Oxford. This mission will take about 15 minutes to complete.
Posted Jan 1, 2011 14:51 by Dan Marfleet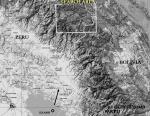 30.64Mb (1625 downloads)
FsadventureSky's 2010 Special. 7 The Oldest Tomb Mission - Part I and II Rome, 1937: Dr. Amellia Dermilli, 27 year old and famous Italian Exlorer has been ordered by the Burea of Armaments in Rome to direct a search in the Mountains of Peru. She must find the 'OLDEST TOMB', a sacred Inbus tribe tomb where it is believed strange creatures were buried 600 years B.C. According to legends as well as old newspapers the tomb has never been found, once it was said that constant clock like motion has been observed there. it is also believed that some kind of weapon is within it. A Fiat G-12 has been assigned to her and you as her private pilot. The mission will arrive by steamer on the shore of Peru, at the small port of Ipagua where the G-12 will be assembled and take off will be from the road skirting the town. From here you will fly to a town where where supplies will be bought for the trip. During the night pilot Enrico Cucci will fly the autogyro, that was also brought by the expeditionaries, to the small island airfield in lake Titicaca. The search for the Tomb will be done in this small flying machine since it can get into small spaces and land anywhere. The large Fiat will arrive at Ventilla where Alandro Pescuezo will be waiting to act as guide... later in the afternoon the flight will be to the small island. The group will make camp here and next day you will fly Dr. Dermilli in search of the Tomb (PART II enclosed)
Posted Dec 23, 2010 15:17 by Gera Godoy Canova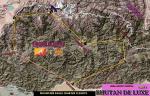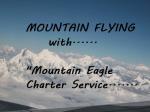 25.18Mb (1829 downloads)
Warning this is a very difficult Mission!! for the Carenado 208, but you can use the Default 208 also. This flight will take the Lama Chanting Band, four guys, to small airfields in the mountains of Buthan. Weather is really bad but the show must go on!..Flying around these muntains as Lama Phumpha-Bam says " It is an excercise for high flying buzzards and not meant for humans"...anyway you, the pilot even if not a buzzard, must do your job and fly within those high mountains.
Posted Dec 3, 2010 10:59 by Gera Godoy Canova