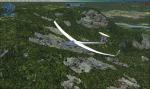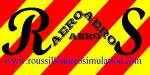 10.19Mb (765 downloads)
During the first anniversary of www.roussillonaerosimulation.com (July 6th 2010), a gliding challenge is open to all. You have to fly from Perpignan airport (LFMP) to Milllau (LFCM) in the south of France. The ones how will realize the three best tiles will be abble to choose the addon available. Come numerous to do the challenge. All info on the site. Mathieu O'HARE.
Posted Jul 1, 2010 15:28 by Mathieu O'HARE.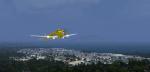 50.54Mb (2615 downloads)
Episode 1 of 2---In 1934 while fying over the southern part of Chile, Dr Fragatelli of the Roman Museum of Lost Civilizations saw what appeared to be a huge shinny skull in a strange mountain. Now in 1936 he and his expedition is lost in that same mountain. Since last friday the expedition has not answered any transmission. His daughter, Dr. Iliana Fragatelli, has asked you to fly her to the last known position.....you do, and with her on the passenger cabin you take off in pretty bad weather..
Posted Jun 22, 2010 12:47 by Gera Godoy Canova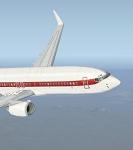 2.80Mb (8639 downloads)
FSX Mission: Emergency Shuttle. Set around Area51. By Daniel Kang. Version 1.0.0.
Posted Jun 16, 2010 18:59 by Daniel Kang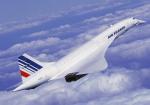 0.53Mb (7177 downloads)
This is a mission of an historical nature. If you have ever flown in the Concorde or admire it like me, you will enjoy this mission. I have recreated a fictional race to watch the World Cup Soccer France-Uruguay Friday 11 June 2010 on 08:30pm South African Time life. Starting in Paris and racing down towards Cape Town with a refuelling point halfway in the Atlantic Ocean. Note: After landing at the refuel point, start-up, taxi out to the runway and take-off. The mission pointer will clear you to the next waypoint just after you cleared 200ft AGL.
Posted Jun 13, 2010 18:25 by Robbie Albers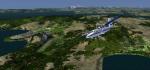 13.79Mb (1629 downloads)
Bolivia is no stranger to aviation. Military aviation started in 1916, when the Escuela Militar de Aviación was formed in La Paz, although it began operations only in 1923 with some French aircraft. Since then Bolivia is full of airports and airfields all over the country. In the Cierras or Mountains, Valleys and in many cities and towns. This First part brings the pilot, new AFCADS, many unknown airfields, new objects, many flights under all weather conditions and two complete Flight Plans. Use your own jet for long flights to cities and STOL aircraft to the lesser known airfields.Complete instructions for beginners and adventure for all. Includes introduction MP3.
Posted Jun 12, 2010 17:43 by Gera Godoy Canava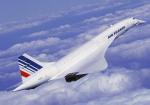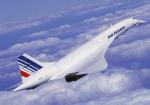 0.79Mb (5842 downloads)
This is a mission of an historical nature. If you have ever flown in the Concorde of admire it like me, you will enjoy this mission. If have recreated a fictional race to watch the World Cup Soccer France-Uruguay Saterday 12 June 2010 on 08:30pm South African Time.
Posted Jun 10, 2010 17:13 by Robbie Albers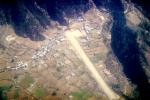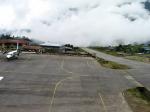 2.17Mb (7719 downloads)
Approach to Lukla V2 (Totally New Mission) You are a very experienced pilot flying the Twin Otter for Yeti Airlines on an imaginary flight to and from Lukla. Take-off from Biratnagar airport VNVT climb to at least 13500 ft to WP1 Turn to Lukla. From WP1 carefully descent to 10000 ft (there should be cloud to make it more difficult, if you have some sort of weather add-on running) to WP2 Approach to VNLK, after passing through the gate turn sharp right and land at Lukla airport, remember that the runway has an incline of several degrees. Turn around and take-off again, stay on the runway and rotate just before the end of the runway. Follow the valley back to the south until you are able to track the VOR 112.30 at roughly 276 degrees, till you reach Kathmandu Intl Airport and land. Yes, it sounds easy, but .. find out for yourself.
Posted Jun 8, 2010 15:33 by Robbie Albers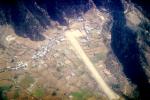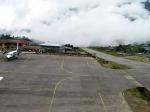 17.89Mb (11445 downloads)
I have created the next in, The Most Dangerous Airport Mission Series: namely Lukla. Lukla is a town in the Khumbu region of eastern Nepal where most people visiting the Himalayas near Mount Everest start their journey.This is a mission is a simulation of Yeti Arlines flight into Lukla. The Lukla approach is very unusual because there is no turn-around one attempt and one landing. Pratice before hand is in order.
Posted Jun 2, 2010 16:42 by Robbie Albers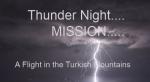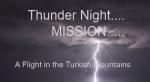 6.78Mb (9100 downloads)
In the snow covered mountains of Eastern Turkey a town has run out of fuel. You have been appointed by your boss to fly out and take some fuel drums to the fuel less inhabitants. Weather: Thunderstorms all over!!!!...This mission has been done for the new Flight1 "Islander" but you can use your own plane too.....Oh!!! your co-pilot will be miss Rena Chuckersky on her first flight in the company Islander.
Posted May 24, 2010 13:12 by Gera Godoy Canova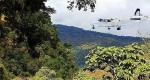 18.72Mb (5675 downloads)
FSX Mission Specially made for Flight1 New Islander, but you can use any freeware for which many are in this site...." The Tenth and last passenger just boarded your 30 year old Islander. Full House! La Paz, Bolivia airport is IFR and you have been cleared to take off. The flight takes you from 13000 ft Sierras to the fertile Matto Grosso, the jungle. Weather is pretty bad and you will make two stops before reaching the Tourist Lodge. An easy flight?....try it.
Posted May 17, 2010 13:29 by Gera Godoy Canova