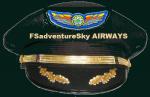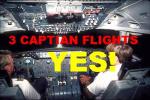 1.19Mb (5066 downloads)
Welcome back to Your Personal VA. You are probably here since you have flown the first three flights for Co-Pilots. You are now a full fledge Captain sitting in the left seat...right?: OK, now it's Jets!! You will have to fly in South America. A Milk run in Brazil, from Panama to Puerto Rico and from Uruguay to the lowest airport in Argentina. No easy flights for weather in the Caribbean and down south is not too gentle at this time of year. Start engines and complete these flights and later we might assign you to our European or Asian partner airlines... Have a go and enjoy them.
Posted Oct 26, 2011 17:25 by Gera Godoy Canova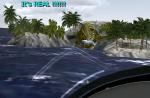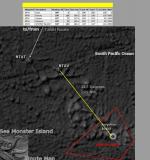 1.00Mb (1240 downloads)
From the Notes of Dr. Efraini Spagetti Famous Zoologist of the 1930s: Mystery Island March 23, 1937. "The plane has gone on its third day looking for the Sea Monster, it took off at 7:00n AM and now at 6:00 PM we have not heard a word from it, no SOS no nothing. Iliana was in it, something must have happened to the search party. I am afraid this is the end of the expedition......Today some believe this expedition did not exist!!!!..why don't you check and see???
Posted Oct 24, 2011 23:40 by Gera Godoy Canova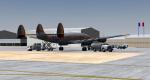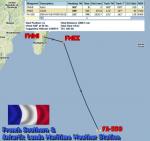 17.78Mb (2276 downloads)
Wifes and Girl Friends would, with tear in their eyes say ' J'attendrai' as their pilots took off on their dangerous long trips. In the 1960's carrying supplies to French Naval Bases was done in Lockheed Constellations as well as other aircraft. Every Three months a lone Conny from 559 Squadron out of Madagascar would fly to the French Southern & Antartic Lands with all types of supplies to the Weather Station there..New Scenery and airfield await you in this Mission over exotic lands, dangerous skies and cold seas.
Posted Oct 17, 2011 23:11 by Gera Godoy Canova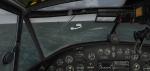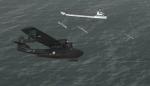 2.55Mb (2913 downloads)
FSadventureSky WW2 Series--Flight.. It's 1942 and U-boats are causing major damage to the convoys. The North Sea convoys must be protected from this menace and Coastal Command is there for the task. Convoy UT446559 has reported much submarine activity as it sails to Russian ports. You are given instructions to fly your Catalina and find the subs and or their supply ship.....'It is raining gents' says the chief mechanic as you walk to the plane 'great mate, get us some hot tea' you say looking at the grey, wet sky.
Posted Oct 4, 2011 18:06 by Gera Godoy Canova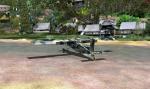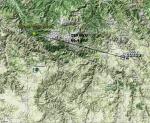 2.23Mb (1868 downloads)
--FLIGHT AND SCENERY--Once every two weeks a cargo flight is made by Brother Ephrom from the Holy Heart Mission Prefacture in Cuzco, Peru to several villages where the Brothers and Fathers help out the peasants with seeds and Technology. This flight is importrant to the village of Richu-Pochi ( Rock of gods in Imara) since its time to plant the corn and habababa beans. Weather is changing almost daily. New 2D scenery and a hard place to find!!!!..have a nice flight but be very careful since the mountains do not forgive careless pilotos!!!!!
Posted Oct 2, 2011 15:45 by Gera Godoy Canova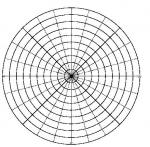 9.56Mb (1481 downloads)
In 1957 British Shackletons patrolled the China Sea as a matter of course of their Asia Missions. Hong Kong Radar has reported a notable movement of ships around the China coast on the way to Taiwan. Capt Roudolph Eprisscot Burglee has been ordered to take off and inspect the area. You as his Co-Pilot will be in charge of spotting with binoculars as well as doing some piloting duties. The alarm at base sounds and off you go....NOTE you will need the new Shackleton Model by Rob Richardson.
Posted Sep 25, 2011 05:43 by Gera Godoy Canova


0.73Mb (1177 downloads)
You wanted a Versatile VA?...you now have it. Join and enjoy being part of a very unique VA. Here you will fly whenever you desire, freight or Passengers. Your own aircraft. With flights available to large, medium and very small airfields all over the planet. No bossman telling you what to do, rules? what's that? ..you keep your own logs if you so desire or forget what that is. Relax atmosphere for your flying enjoyment with good and bad weather. ---You will have to fly as Co-Pilot for the enclosed three initial flights dough in a DC-3, C-47 or maybe a C-46?....
Posted Sep 15, 2011 12:55 by Gera Godoy Canova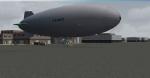 10.18Mb (2255 downloads)
FSX Mission--Collision At Sea. May 23, 1941 was the day SS Fligle Moor and SS Mitty Moon collided off the coast of Bermuda, many a sailor broke one or two bones from the impact. A radio message was sent to the naval base in Bermuda asking for a doctor. Blimp 4323 was the only available and you as captain took off with Dr. Manny Bloom.... or was it Captain Phillipus? By Gera Godoy Canova.
Posted Sep 12, 2011 13:43 by Gera Godoy Canova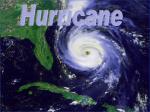 2.97Mb (8873 downloads)
Atlantic Oceanographic and Meteorological Laboratory has released a warning about a hurricane near Florida coast. The winds are reaching 110 knots. You are a private pilot and have just received a SOS request from the sea. Take off your plane and go to the rescue. After sighting the boat try to water land as close as possible and rescue the crew members. Open the door and wait one minute to simulate the rescue. Close the door, take off and go back to the initial point. Good lucky, pilot!
Posted Sep 7, 2011 15:00 by Sergio Ambrus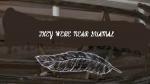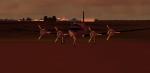 0.05Mb (666 downloads)
This is an important Update to the Scenery and Texture directory of this Flight Adventure. You will not find Joe without them!!!
Posted Sep 3, 2011 00:24 by Gera Godoy Canova