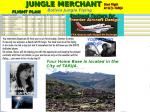 7.32Mb (2117 downloads)
"Dear Sir...You have inherited the one aircraft "Amazonas Air Freight Airways" from your ex Air Force buddy Siverton Ecceter or "Chewing gum Gogo", he flew over the hotizon yesterday after getting drenched in the "Mother of all Thunderstorms" as some heavy rain showers are known here in Bolivia. You get a Beechcraft 99 with a big pod in the fuselage underside. You also get his "Merchant Route" which is valid for one more year. His widow, Iliana, is waiting for you in their home base airport in Tarija. She will be your manager so all you will have to do is fly the turbo and pay off the bank before they get it!!!..Iliana will be your secretary and show you around, she is only 29 years old but sure knows the airline and its clients very well, so it should be a piece of cake for you....You lucky dog!!!!"...Yours Truly: Efrarin Mocoso; Barrister, Lawyer et All.....
Posted May 30, 2012 16:46 by Gera Godoy Canova


20.07Mb (2357 downloads)
The Prime Minister has ordered for you to fly Dr. Sing and his party to a Chinese Village beyond the mountains. There you will listen to the oldest Lama and proceed accordingly. ...This is a super secret Mission without the authorization to use Chinese air space. If you fly higher than indicated their radar will pick you out and a missile will sure hit you so fast you will not know what happened. Very little instructions have been provided to you by the air authorities so you must use your "detective" instincts to be successful in this quest. Obviously a very hard Mission for experienced pilots and connoisseurs of foggy situations (?). For use with a good turbo prob aircraft .....Yang ping kung go pu!!!
Posted May 11, 2012 16:54 by Gera Godoy Canova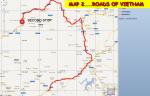 15.28Mb (1957 downloads)
Flying by pilotage is an art I think. You follow roads shown on a map, you check if you are on course by verifying your position by identifying objects on the way like, radio towers, bridges, stadiums, oil facilities and others. This flight will test your knowledge on pilotage, you will find out if you have good Mesh and scenery for you will follow at low altitude roads from Haiphong harbour to Hanoi...a long wayto go!!!..Have fun and make sure you follow the right roads.....
Posted Apr 29, 2012 22:32 by Gera Godoy Canova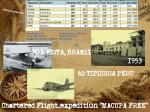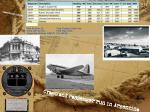 49.09Mb (3428 downloads)
Here are six Cargo/Passenger Flights for you to fly in South American skies of the 1950s. You will need the cream of the crop: DC-3/C-47, DC-4, DC-6, DC-7, Constellation and C-46. Long and short flights await the lovers of Propeller and piston aircraft...."Call the mechanic, number three does not start!!"....
Posted Apr 15, 2012 00:05 by Gera Godoy Canova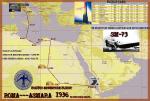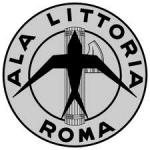 30.14Mb (1690 downloads)
FSadventureSky Historical Flights Series...Ala Littoria flew the SM-73 over mountains, the Mediterranean Sea (Mare Nostrum) and the sands of North Africa to arrive one evening at the beautiful city of Asmara. Passengers and crew lived together for three days in order to get there. Fly the dangerous skies of the 30s where a navigator would be the owner of many lives for many hours and pilots literally battled the elements in order to bring the souls on board safely to their destination. New Scenery, Landclas and hours of adventurous flight.
Posted Apr 9, 2012 22:28 by Gera Godoy Canova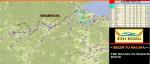 13.64Mb (2318 downloads)
Airline found in 1932, flying today in a dense region of the Amazon River Basin. Need Pilots with Captain qualifications. Will fly several types of aircraft to large, medium and small towns in the central Amazon region. To some villages too!!. Its hot here, lots of mosquitoes and all kind of wild animals. Hard work, pilots on some airports carry the client's baggage to the plane and serves coffee while waiting for plane to be fueled. Not to many VOR's around. Thunderstorm riddle the sky most of the year. Better read a map and use your compass as an expert or..... Airline flies all week, even sundays!!. One leave per year, all expenses paid to Rio on Gol Airlines from Belem for three days. Come guys, we need you, the water is fine (watch out for the Piranas!!). Salary??? we'll talk after a week or so seeing you fly and work here...Sign Here.. Thanks. ( Capture Pilots Inc. New York, NY Our Motto: We catch'em== tel 434-5678-888 ask for Baloomy)
Posted Apr 4, 2012 23:35 by Gera Godoy Canova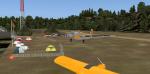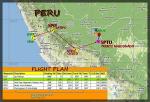 20.83Mb (2597 downloads)
How are you supposed to react to all 2012 Mayan predictions and Nostradamus prophecies, Holy Bible Doomsday, Apocalypse theories, information about polar shift in the year 2012 and many others foretelling the end of the world on 21/12/2012?-----Dr. Eulogio Belafontes and three other Earth Scientists will be visiting the latest discovered Temple in February of this year. The Temple is located, luckily, very near PUERTO MALDONADO, Sixteen other scientist have already set up a camp at the airfield and have cleaned up as much as possible the so called Temple. The astonishing true is that the prediction is of the Maya but this Temple here in Peru's Matto Grosso has inscription which do not depict it as an Inca Temple but that of Asiatic Resemblance!! with similiar predictions!! The discovery is paramount and now for the first time the possibility of checking Asians visiting America at some far off time might be in the horizon...Your flying and navigation skills are Needed Right Now!!
Posted Mar 13, 2012 11:51 by Gera Godoy Canova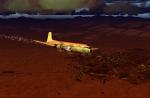 14.37Mb (3589 downloads)
FSX/FS9..FSadventureSky Flights....Back in 1956 Bob Bruscow started his Cargo East World Airways Ltd operation covering many cities of Arabia. The airline grew and you found yourself flying a Cargo DC-6B over the desert with Captain "Blondy" as your partner. The desert is unforgiving and many pilots underestimate it. Here is your chance to fly in these hot deserts carrying all type of Cargo and sometimes some passengers too...Happy Landings.
Posted Mar 3, 2012 13:25 by Gera Godoy Canova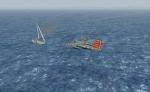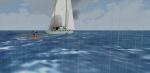 14.02Mb (2157 downloads)
The whistle sounded at the French Naval Station. Soon the pilots were told to go out and search for the famous writer's sail boat 'Matador' that sent a SOS reporting fire on board!!...Its raining and clouds are low, will you accompany these 1938 SAR pilots who put their lives on the line to save others??...' aller l'homme, ne pas aller plus de temps a perdre'..get moving, no time to loose, the Loire 130's engine is roaring.
Posted Mar 2, 2012 11:43 by Gera Godoy Canova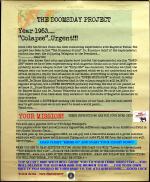 15.11Mb (2115 downloads)
Urgent!! For your eyes only!!!...Date: July,5, 1954. Captain: Your instructions have been taped and you will listen to them when you have taken off and are around six thousand feet. Listen carefully and follow them to the letter!!...The World is at Peril at this minute!!! you and the two scientists aboard your plane are possibly the only hope for the world as we know it!!!!
Posted Feb 26, 2012 02:58 by Gera Godoy Canova