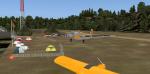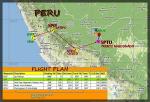 20.83Mb (2579 downloads)
How are you supposed to react to all 2012 Mayan predictions and Nostradamus prophecies, Holy Bible Doomsday, Apocalypse theories, information about polar shift in the year 2012 and many others foretelling the end of the world on 21/12/2012?-----Dr. Eulogio Belafontes and three other Earth Scientists will be visiting the latest discovered Temple in February of this year. The Temple is located, luckily, very near PUERTO MALDONADO, Sixteen other scientist have already set up a camp at the airfield and have cleaned up as much as possible the so called Temple. The astonishing true is that the prediction is of the Maya but this Temple here in Peru's Matto Grosso has inscription which do not depict it as an Inca Temple but that of Asiatic Resemblance!! with similiar predictions!! The discovery is paramount and now for the first time the possibility of checking Asians visiting America at some far off time might be in the horizon...Your flying and navigation skills are Needed Right Now!!
Posted Mar 13, 2012 11:51 by Gera Godoy Canova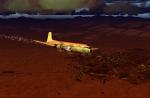 14.37Mb (3569 downloads)
FSX/FS9..FSadventureSky Flights....Back in 1956 Bob Bruscow started his Cargo East World Airways Ltd operation covering many cities of Arabia. The airline grew and you found yourself flying a Cargo DC-6B over the desert with Captain "Blondy" as your partner. The desert is unforgiving and many pilots underestimate it. Here is your chance to fly in these hot deserts carrying all type of Cargo and sometimes some passengers too...Happy Landings.
Posted Mar 3, 2012 13:25 by Gera Godoy Canova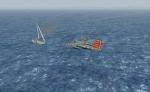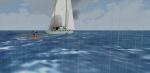 14.02Mb (2143 downloads)
The whistle sounded at the French Naval Station. Soon the pilots were told to go out and search for the famous writer's sail boat 'Matador' that sent a SOS reporting fire on board!!...Its raining and clouds are low, will you accompany these 1938 SAR pilots who put their lives on the line to save others??...' aller l'homme, ne pas aller plus de temps a perdre'..get moving, no time to loose, the Loire 130's engine is roaring.
Posted Mar 2, 2012 11:43 by Gera Godoy Canova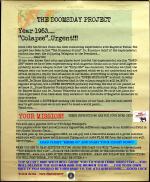 15.11Mb (2099 downloads)
Urgent!! For your eyes only!!!...Date: July,5, 1954. Captain: Your instructions have been taped and you will listen to them when you have taken off and are around six thousand feet. Listen carefully and follow them to the letter!!...The World is at Peril at this minute!!! you and the two scientists aboard your plane are possibly the only hope for the world as we know it!!!!
Posted Feb 26, 2012 02:58 by Gera Godoy Canova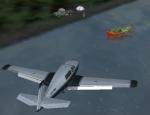 23.12Mb (2484 downloads)
You are visiting the Kakadu National Park when you get a call from a strange Aussie who says he is Captain Ron's brother.. In between inviting you to the pub for a beer he seems angry about crocodile poachers in the park. He has organised a guide to help you look for them. There is a flight plan in your GPS. This mission is designed to be flown without the mission compass but you can enable it if you wish. There are no mission pointers. If you cannot find the poachers there are some spoilers on the knee board. The mission takes about 45 minutes, with an option for an extra 45 minute ferry job to Darwin.
Posted Feb 15, 2012 20:21 by David Blake-Warlock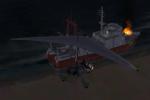 8.41Mb (1293 downloads)
You escaped on a Trike and caught a ship for Melbourne .. but .. the ship was attacked near a remote island .. you escaped and have managed to get your Trike airborne .. you know there is an airport about 3 or 4 minutes South. Captain Ron's last message was garbled but you got "seeya at Smithton" This mission is designed to be flown without the mission compass but you can enable it if you wish. There are no mission pointers or gps. The mission takes about 45 minutes.
Posted Feb 15, 2012 19:51 by David Blake-Warlock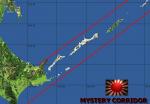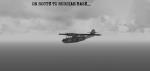 3.89Mb (1518 downloads)
FSadventureSky Flight....Early on in the war Commander Kimatura Research Institute's Chemical Section, had requested Admiral Omaruka the separation of Uranium-235. The work went slowly, but shortly before the end of the war he had designed an ultracentrifuge (to spin at 60,000 rpm) which he was hopeful would achieve the required results. Only the design of the machinery was completed before the Japanese surrender. In early 1942 Squadron 45B-38 flying Catalinas was ordered to start photographing what was known as the MYSTERY CORRIDOR in waters near Japan. This was a TOP SECRET mission which covered hundreds of miles of water and many islands islands. Four Catalina Aircraft were fitted with cameras and long range tanks and loaded in an aircraft carrier which launch them at a secret spot. Their mission was to fly the corridor and find the Secret Buildings where the atomic experiments were held. Photograph them and fly to Russian territory...A Most difficult situation for any pilot!!!!
Posted Feb 5, 2012 22:30 by Gera Godoy Canova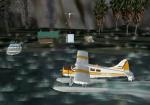 11.35Mb (2457 downloads)
You are commercial pilot in Tasmania to assist the Green rebels who have taken over the island from Government troops. You are at a rebel camp near Strahan. The regular pilot, Captain Ron, will be your co-pilot.The Government won the last battle but you have a plan .. and 10 torpedoes .. and a helicopter .. and a 747.
Posted Feb 2, 2012 23:44 by David Blake-Warlock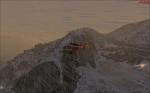 71.57Mb (5304 downloads)
A family of tourists is reported missing, they would have spent the day in the mountains. Find them, and bring them back to the hospital. Your co-pilot will handle all radio communications. Aircraft : EC-145. With rewards and audio files (either in English or French versions).
Posted Jan 28, 2012 05:31 by Damien MARTIN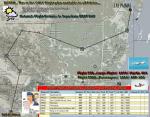 3.98Mb (898 downloads)
This is Flight I of the Episodes " Not Well Known Flights"..:)...It started in Tapachula, Mexico back in the early 50s with two Martin 404s carrying anything that wanted to go to Las Palmas in Belize, when the terrotory was part of England highly contested by Guatemala...Now the flight is mostly a passenger one in neat ATRs. So, Capitan, board your plane as grandad did or now as a young piloto all ready to go chatting with that lady from down under...you choose. Warning: You print Flight Plan..and follow it on paper or make your own if you must use a gps!!!
Posted Jan 27, 2012 23:38 by Gera Godoy Canova