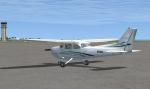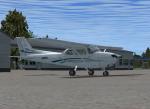 0.26Mb (2980 downloads)
Fly with your instructor on your second flying lesson to Manatee from St.Petersburg for some touch and goes. It is November but that doesn't mean much in Florida!
Posted Nov 15, 2012 12:43 by Mr. Pierre Shlimon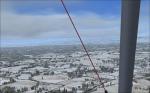 3.40Mb (1482 downloads)
Hokkaido Winter Wonderland (A Fsx Mission!!) It's a gorgeous day in Hokkaido and you feel like taking your trike flying before meeting family in the local "onsen" (thermal spa)!! Very good luck to you sir!!
Posted Sep 16, 2012 05:39 by Mr. Pierre G Shlimon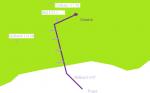 1.35Mb (1986 downloads)
Hello, The year is 1993 and you are Phillip Breen, first officer for Thomas Cook airlines. This evening you are heading to Reus near Barcelona. See how well you can handle this 737 and get it accurately though the departure route. Good luck!!
Posted Sep 14, 2012 02:34 by Pierre G. Shlimon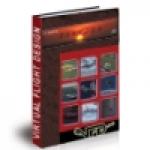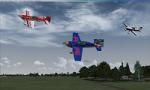 59.43Mb (5641 downloads)
A week at Oshkosh AirVenture is an 8-mission pack for all Microsoft Flight Simulator X versions, reproducing events at Oskosh Air Ventures 2010. Missions of various difficulty levels will lend you unforgettable enjoyment. The eight missions configure a complete story with loads of effects, sounds, cameras, aircraft, objects, AI, RC models, high-quality scripts, and totally original adventures in the FSX mission world. All missions include rewards and all charts, maps, and diagrams in the original FSX-mission format. For a few hours you will feel like just another participant in Oshkosh AirVenture 2010.
Posted Sep 13, 2012 15:13 by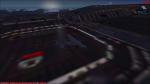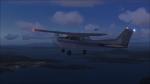 0.18Mb (2411 downloads)
This is a simple mission, giving you the possibility to land on the HW2 Higaran Carrier outside multiplayer mode. The mission starts at Friday Harbour. Take off in your Cessna Skyhawk and head for the carrier. Requires HW2 Carrier by Bruce Fitzgerald.
Posted Sep 2, 2012 11:20 by dave_h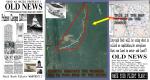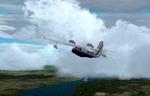 7.14Mb (1854 downloads)
The woman cannot keep still in her kingdon. Off she goes in crazy expeditions, the last time she lost 1/4 of her left toe..but that's another story. Now the king is paying one million Bokaroos for the pilot who goes to Boliva, around some river, and finds her. The last telegram he got from her said she was going to hunt a huge alligator for she wanted its skin for some "out of this world shoes". Its been two months now and no word from the woman. A bunch of Gunga Ho Pilots have gone already..will you go??..that's a lot of Moola you know.
Posted Aug 25, 2012 18:52 by Gera Godoy Canova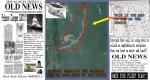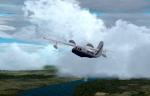 0.98Mb (1026 downloads)
Princess Cleopon went to the Miluca tributary in Bolivia for she wanted some alligator skin for and have her private shoemaker make some shoes for the wedding of her son Raulph. She took a small boat and a servant and off they went hunting. Its been two months and the King has not heard a word from her so he's paying a Million Bukaroos to whoever finds her and flies her to her kingdom. A bunch of Gunga Ho pilots are rushing to the jungle river. Will you go too?? or listen on the radio when the lucky pilot who finds her gets the money??..its up to you.
Posted Aug 25, 2012 17:56 by Gera Godoy Canova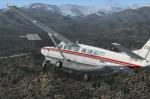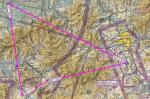 5.44Mb (7126 downloads)
You are a pilot as well as the lead singer of a southern rock group. You and the band have just completed a national tour and are ready for a vacation. Your band mates are all from the Smoky Mountain region of the U.S. and you have volunteered to fly them to their home towns for the holidays. The flight takes place in the winter season. It is mostly VFR but you may encounter some marginal VFR or IFR conditions so be careful around the mountain peaks. The final approaches involve sloping mountainous terrain so you need to be extra cautious as you descend from cruising altitude into each airport. Your mountain flying skills will most certainly be challenged.
Posted Aug 13, 2012 20:33 by R.E. Wyman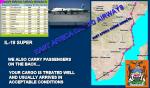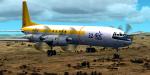 0.69Mb (3964 downloads)
Memo To: YOU Subject: Prove your Resume --In order to prove the stuff you sent to our honorable Company in the way of a 'Captain Resume', you will make your first flight with us in the 'Babaloo', the IL-18 at the end of the field. You will be carrying some delicate cargo, according to the manifest--Not very Legal rotting alligator skins, 3000 baby snakes of all kinds, 200 boxes of Terminator eggs, 100 boxes of 1940 silk stockings, 4000 shoes en need of repair from Bulgaria, 35 drums of hot water and some 600 dozens of not well painted oil paints from varios 'artists' of old Yugoslavia---As indicated you will leave our home base at Dire Dawa International at 5:43 AM and proceed according to plan. Weather is lousy at this time of the year so take your rubber shoes. Remember to help unload as you stop to deliver the merchandise in the different 'airports' (joke). That's it. Take your breakfast with you and have a fun flight. Your Chief Pilot and boss. Eugene Korkolof
Posted Aug 6, 2012 10:55 by Gera Godoy Canova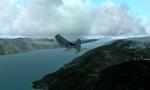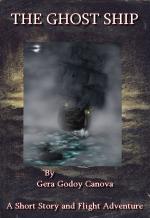 0.94Mb (3624 downloads)
This is not a "Mission", its a story of an expedition is South Chile and you will be in the middle of it together with Max Rex, Dr. Buenas and a beautiful lady..." " Santiago tower this is CP559 about twenty miles from your station to land" Max shut the microfone and waited through the radio static a responce. After a few seconds a noice crackling voice said " CP559, land as you see fit, there is a large thunderstorm over the city but two planes just landed without much problema, be on the lookout for lighting"..So the story starts!!!!....
Posted Jul 23, 2012 02:15 by Gera Godoy Canova