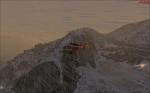 71.57Mb (5258 downloads)
A family of tourists is reported missing, they would have spent the day in the mountains. Find them, and bring them back to the hospital. Your co-pilot will handle all radio communications. Aircraft : EC-145. With rewards and audio files (either in English or French versions).
Posted Jan 28, 2012 05:31 by Damien MARTIN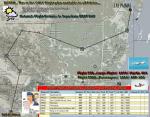 3.98Mb (876 downloads)
This is Flight I of the Episodes " Not Well Known Flights"..:)...It started in Tapachula, Mexico back in the early 50s with two Martin 404s carrying anything that wanted to go to Las Palmas in Belize, when the terrotory was part of England highly contested by Guatemala...Now the flight is mostly a passenger one in neat ATRs. So, Capitan, board your plane as grandad did or now as a young piloto all ready to go chatting with that lady from down under...you choose. Warning: You print Flight Plan..and follow it on paper or make your own if you must use a gps!!!
Posted Jan 27, 2012 23:38 by Gera Godoy Canova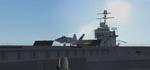 31.49Mb (11253 downloads)
The target is a rogue state, the solution... a USN Navy Carrier Battle Group and USMC Expeditionary Strike Group! Choose to be the wingman in whichever sortie you like during a combined FA18, EA6B, AV8B, AH1, CH53E and MV22 two mission exercise in the Hawaiian Training Area. By Rob Opray
Posted Jan 16, 2012 01:36 by Rob Opray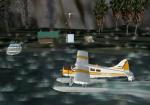 16.07Mb (1750 downloads)
You are commercial pilot in Tasmania to assist the Green rebels who have taken over the island from Government troops. You have been sent to Hidden Bay near Strahan. The regular pilot, Captain Ron, has a broken arm and so can only be co-pilot. It is early morning, the weather is getting worse – and it's a tricky flight down the valley .. The Government still have isolated pockets of resistance so you will need to keep below 1,500 feet to avoid their radar. They still have anti-aircraft missiles. This mission is designed to be flown without the mission compass but you will need to keep one eye out for rebel towers guiding you and one eye on the tree tops. There is a flight plan if you wish to load it in PlanG on a separate screen. There are no mission pointers or gps. The mission takes about 40 minutes.
Posted Jan 14, 2012 21:07 by David Blake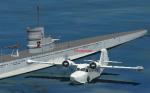 11.40Mb (3093 downloads)
Your buddy Captain Ron has discovered the secret location of a missing plane that was carrying a crate of gold, but he has a broken arm and needs your pilot skills. You will fly from Neslon in New Zealand and take a heading of 85 degrees magnetic for about 12 nautical miles. The following co-ordinates were found on a scrap of paper. High ridge then a river - turn North at S41 60.62 E 173 27.53 Deep water S41 14.50 E 173 48.05 Captain Ron has a submarine (The brilliant FSX Uboat by Bruce Fitzgerald fitzgeba@hotmail.com) waiting to sneek us into the treasure location with divers to refloat the plane. It is an early morning start with mist still in the valleys so keep your eyes open. There is no flight plan but you can enable the mission compass for help in a couple of places.
Posted Jan 14, 2012 20:42 by David Blake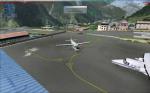 10.23Mb (12550 downloads)
You've just arrived to Nepal and getting ready for a training flight with your copilot, Mike. Mikes knows a lot about Nepal and the area where you will be flying so he will give a lot of information about the region. You will have to land at 2 small airports from Nepal - Lamidada and Rumjatar and then head to Lukla aiport. This is the first mission I've made and if it has some success I will try to make more on this topic - The Most Dangerous Airports in the World. More info: http://www.zenophotos.com/FSX/Info/Lukla.html
Posted Jan 11, 2012 01:46 by Zeno Mateescu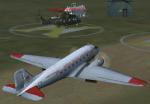 10.72Mb (2617 downloads)
You are a commercial pilot in South America to assist the Governement sponsored archaeologists who are working in an area controlled by the River Pirates. The regular pilot, Captain Ron, has a broken arm and so can only be co-pilot. It is early morning, the weather is getting worse – You will fly to a small strip to pick up supplies and then fly down the river to drop the supplies at the base camp. The Pirates are on the alert so you will need to keep below 1,500 feet to avoid their radar. They still have anti-aircraft missiles. The mission compass will appear occasionally but you can easily follow instructions regarding headings. Remember to press 'B' to set your altimeter. There is no flight plan or gps. The mission takes about 40 minutes.
Posted Jan 9, 2012 23:10 by David Blake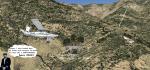 3.69Mb (1322 downloads)
You are flying your regular weekly route over the Peruvian Andes. Suddenly revolutions drop and you notice your oil gauge acting up. Sure that an engine stop is coming you check your map for an alternate airfield.....The Infamous Glowing Temple airfield is the nearest.You head for it knowing that Danger awaits you, but what else can you do in the most dangerous area of the high and mighty Andes????...For Experienced Bush Pilots Only!!! Set your time at early dusk for a really Scary Flight!!!!!
Posted Jan 3, 2012 09:53 by Gera Godoy Canova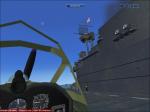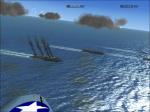 26.61Mb (4959 downloads)
Just after having passed the Aviation Cadet Program and the E base (Elimination base), The first month we spent our time flying the primary trainers or N3N's better known as "Yellow Perils." Transferred to Wheeler air base (Honolulu) Its the first time that we see the new Horse of Battle of the Navy, the Douglass Sbd3 Dauntless, It was a beautiful plane for is time!. two mount later we receive our first instruction of the war, rejoining the U.S.S Yorktown. Here five exiting mission that will return you back in the skin of a couragous US NAVY Pilots or a IJN pilots. Make your flight plan, Check the wind and Calculate the wind drift and flight time whit your "E6b" navigation tool and wind tool in board of your plane. and prey to come back alive !. In this old time, all was made by hands. Good luck !. Here some new feature of Fsx Midway 1942 Mission v3.00: "Dummy carrier" replaced by Wonderful Yanco San I.J.N and U.S carrier ! two new exiting mission added, "Attack on Midway" and "First mission rejoining U.S.S Yorktown" Now you will fly accompanied by 2 ai wing man. Require file:FSX Battle of Midway Yanco San USNAVY Aircrafts Carriers and Ships. FSX Battle of Midway Yanco San IJN Aircrafts Carriers and Ships. Enjoy !
Posted Dec 27, 2011 18:06 by Ronald Dandurand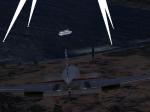 9.99Mb (2119 downloads)
A FSX Acceleration mission. Just a short delivery hop - or is it? Then comes the secret black box, the professor, the marines. Spend a day with Captain Ron - about 50 minutes.
Posted Dec 25, 2011 20:52 by David Blake