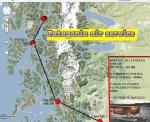 0.44Mb (4357 downloads)
Many bush pilots believe that Alaska is the "Bush pilot's" paradise. Well, I am not sure of that for I fly in the Patagonia region of Chile and Argentina where volcanoes abound and the final portions of the Andes degenerate into deep valleys and gorges that not many pilots can live with for many years. If you are lost or crash around here you soon will meet good old St. Peter for the chances of someone finding you are as remote as finding a twenty three cent coin in your neighborhood....anyways, Gerry Hupstairs has a daily route you could try, he won't ming you flying around......
Posted May 25, 2013 23:01 by Gera Godoy Canova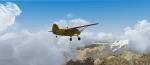 1.38Mb (2531 downloads)
FSADVENTURESKY READ & FLY SERIES...Captain Roberthus Kiltrop 57 year old senior pilot for Pan Am has decided that it is time to find if the story his grandfather sent to his father after WW2 and was never seen again is true. His mother always told him not to go ever but he feels there is a "calling" that is telling him to go now or never!!!! He will fly from N.Y. to India on two regular Pan Am flights and from there he will rent a monoplane and start his quest.....Very powerful forces will be against him all the way.....The place he is going to has been cursed for over a million years!!!!!!!
Posted May 23, 2013 02:58 by Gera Godoy Canova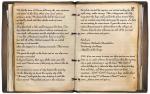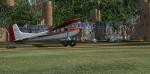 0.54Mb (1497 downloads)
The Chinmey City had always intrigued Professor Bummbaloo so he set up a fund to go there. Last week he got his wish and took a party of professors from the University of Meega to go along with him. Today an Indian, Buco Lungo Pooks, as he is known here in the Colombian jungle area brought the professor's notebook with quite a story. Due to what is written there some pilotos have been called to go look for the professor. The rainy season has started and bad weather sorrounds the area. Some pilotos will go others find the situation very dangerous so they'll stay away...that's life down here in the southern part of America...si amigo.
Posted May 19, 2013 17:05 by Gera Godoy Canova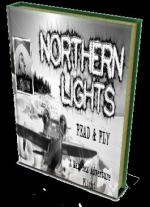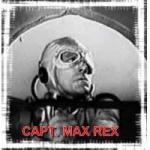 0.75Mb (1006 downloads)
Once again Max Rex is called to fly to uncharted territories and into danger. Dr. Alfonze Skywater and his daughter Kathy want to fly to the freezing north of Canada to unravel the mystery of strange machines with powerful lights flying over villages and mountains. Max does not know it but by flying to the Canadian extreme north will be responsible for helping the future allied forces of the coming war. Flying with Max will give you the feeling of urgency as well as savoring what real adventure up in the sky is all about!!!..Some evil doings are going on in the north, its up to YOU--Max, Kathy and Dr. Skywater to find out and save the world at large...Coming?
Posted May 13, 2013 11:18 by Gera Godoy Canova
1.40Mb (1598 downloads)
Fly and IFR flight from London Stansted to Torino (flight 7388 departure time 7.30am. A very quickly made mission (intermediate) which does require some free downloads but details of links are provided in the readme (some are quite sizeable which may limit the appeal). Not fully tested so be warned but hopefully should work ok.
Posted May 9, 2013 22:38 by Pierre. Shlimon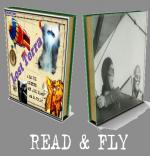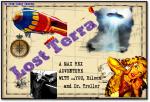 1.44Mb (985 downloads)
The telegram which Max had just read opened another opportunity for the pilot to go on another expedition and on to new adventures. Eileen Trellis told him that his DC-3 would be needed for a group of fourteen scientists, supplies and baggage. The money would help him buy the new engine for the plane, much needed to say the least. Destination? Madagascar, the mysterious island not well explored up to now, 1938 was full of surprises, and this island which many thought of it as a small continent would be very interesting if not expectacular!!!..He had read in Popular Mechanics an article Dr. Trellis had written were he put forward that there could be a "Time Door" that warped space and time on the mysterious island....Max walked to the Telegraph office and sent his answer " DC-3 Ready for expedition-STOP--When will you arrive-STOP--$35,000 to and from--STOP--no discounts--Stop--Max Rex Pilot......He is counting on you as his co-pilot, will you go????
Posted May 2, 2013 10:48 by Gera Godoy Canova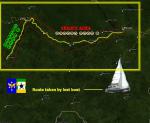 0.11Mb (953 downloads)
Here is the MAP for the Search. Sorry some wires got crossed!!! :)
Posted Apr 28, 2013 13:23 by Gera Godoy Canova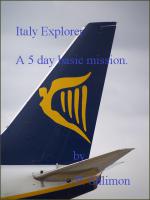 3.47Mb (6332 downloads)
A 5 day basic mission. Take a trip through part of Italy in 1999. A very quickly made set of missions for Fsx. Very basic and there may still be bugs but hopefully not! Many thanks, Pierre
Posted Apr 27, 2013 06:54 by Mr. Pierre G. Shlimon
1.54Mb (1274 downloads)
These two simple missions are more flights than missions as such. 1. Fly To Bold 2. Fly To Whittier Both missions have brieifing files and maps to print out if needed giving instructions etc. Many thanks, Pierre
Posted Apr 25, 2013 09:50 by Mr. Pierre G. Shlimon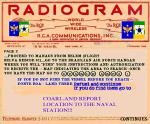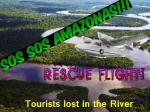 0.37Mb (1625 downloads)
The following Radiograms have been received at the "Amazonas Aero Club" in Belem, Brazil. Amazon River Naval authorities request help in a SAR situation. As the telegrams report it is imperative to search for this boat. The SOS came in three hours ago and a search has been started by the Brazilian Navy in the Amazon River. Your cooperation will be greatly appreciated since the area to search is very large. MBRA Marina Brazileira Rio Amazonas.. (It is suggested that those with amphibians are the best suited for this operation, but any plane will be accepted. Bring your own supplies since this could be a lengthy quest.--The Navy is paying for the petrol!!!
Posted Apr 22, 2013 15:48 by Gera Godoy Canova