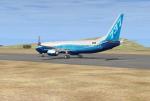 0.86Mb (7096 downloads)
Hi! A very over-simplified version of the famous Funchal curved visual landing to runway 05. It is hard enough in flightsim so I have no idea how the real pilots do it! Many thanks, Pierre
Posted Jan 30, 2013 15:35 by Pierre G. Shlimon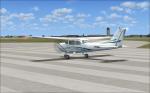 0.33Mb (2814 downloads)
Hi, This is more a mission to test patience rather than skill! Fly a Cessna 172 with G1000 from a military field in the outskirts of Auckland, New Zealand, up to the Bay of Islands. Have a look around if you like and then land at Kerikeri airport. It's a beautiful summers day and you have heard of a good hot springs up there where you might head to later.
Posted Jan 30, 2013 08:22 by Pierre G. Shlimon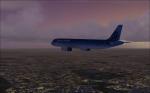 1.96Mb (10635 downloads)
Fly and evening British Airways Airbus from Zurich during the ILS landing back into London Heathrow. The weather is nice this evening but there area few thunderstorms around.
Posted Jan 29, 2013 20:24 by Pierre G. Shlimon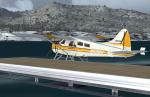 1.18Mb (4330 downloads)
Fly a regular floatplane flight from Ketchikan seaplane base in Alaska, to Mesa lake to drop off some fishermen. (Set in Winter/ a season with snow)
Posted Jan 29, 2013 14:32 by Pierre G Shlimon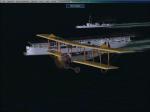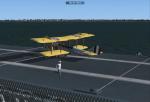 9.23Mb (2677 downloads)
Revive the history aboard the Covered Wagon USS Langley (the first aircraft carrier of the US navy). On Oct. 17, 1922 Lieut. V.C. Griffin, in a Vought VE-7SF, took off from the USS Langley at anchor in the York River, Virginia, making the first take-off from an aircraft carrier.Took off from USS Langley at anchor in the York River, (Virginia) and land at Norfolk, (Virginia) where the plane will be loaded on to the Langley after the mission done. On 26 October 1922, Lieutenant Commander Godfrey de Chevalier, USN, flew his Aeromarine 39-B on to the flight deck of the United States Navy's first aircraft carrier, USS Langley (CV-1), while cruising off Cape Henry, Virginia.Chevalier had launched from the Navy's Yorktown Naval Aviation Field at Yorktown, Virginia. Took off from Navy Yorktown Naval Aviation Field, (Virginia) (The first naval air station in the mid-Atlantic region) and land on to the first US Navy aircraft carrier USS Langley while cruising off Cape Henry, VirginiaBe carefull of the fog and wind in this tempered region of Virginia Good luck !
Posted Jan 22, 2013 11:15 by Ronald Dandurand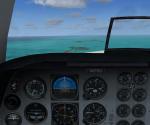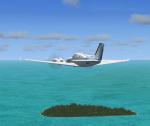 0.28Mb (5345 downloads)
the year is 1985 and your job is to fly with your family for a vacation to Key West, Florida, U.S.A.!
Posted Nov 19, 2012 11:18 by Mr. Pierre Shlimon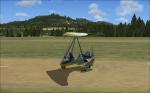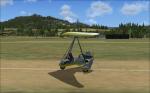 0.62Mb (1026 downloads)
Hi! This is my first attempt at a treasure hunt style mission. I'm not sure how good it is really! Sorry! Anyway it is set in a thermal spa town called Baden-Baden in Germany in the year 1997. You don't really look for treasure either you just have to try and find some places on the included map.
Posted Nov 17, 2012 14:58 by Mr. Pierre Shlimon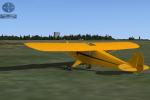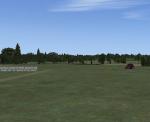 1.14Mb (2674 downloads)
Live the life of a small time crop duster and spray one last field to get money for a train ticket to go see your cousin! Should not require any addons/service packs. Many thanks, Pierre
Posted Nov 15, 2012 15:50 by Mr. Pierre G. Shlimon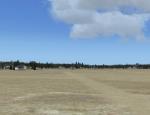 2.15Mb (2700 downloads)
Take a tour of some of the Fsx London city scenery. A simple mission that should not require any addons or service packs to work (and should hopefully work with them too!) Many thanks. Pierre
Posted Nov 15, 2012 15:26 by Mr. Pierre Shlimon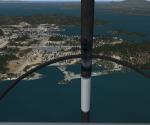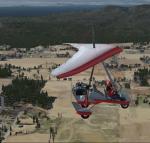 0.91Mb (1230 downloads)
A simple mission to land the trike at Friday Harbor in winter Should work with all versions of Fsx (Freeware.
Posted Nov 15, 2012 13:12 by Mr. Pierre Shlimon