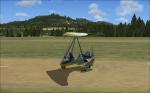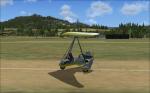 0.62Mb (1003 downloads)
Hi! This is my first attempt at a treasure hunt style mission. I'm not sure how good it is really! Sorry! Anyway it is set in a thermal spa town called Baden-Baden in Germany in the year 1997. You don't really look for treasure either you just have to try and find some places on the included map.
Posted Nov 17, 2012 14:58 by Mr. Pierre Shlimon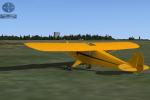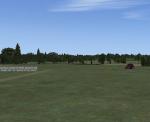 1.14Mb (2647 downloads)
Live the life of a small time crop duster and spray one last field to get money for a train ticket to go see your cousin! Should not require any addons/service packs. Many thanks, Pierre
Posted Nov 15, 2012 15:50 by Mr. Pierre G. Shlimon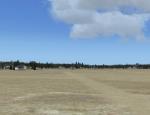 2.15Mb (2654 downloads)
Take a tour of some of the Fsx London city scenery. A simple mission that should not require any addons or service packs to work (and should hopefully work with them too!) Many thanks. Pierre
Posted Nov 15, 2012 15:26 by Mr. Pierre Shlimon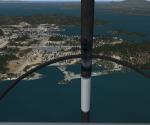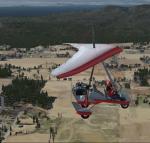 0.91Mb (1204 downloads)
A simple mission to land the trike at Friday Harbor in winter Should work with all versions of Fsx (Freeware.
Posted Nov 15, 2012 13:12 by Mr. Pierre Shlimon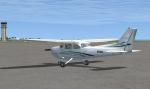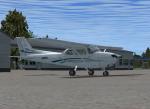 0.26Mb (2946 downloads)
Fly with your instructor on your second flying lesson to Manatee from St.Petersburg for some touch and goes. It is November but that doesn't mean much in Florida!
Posted Nov 15, 2012 12:43 by Mr. Pierre Shlimon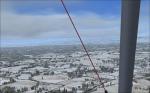 3.40Mb (1465 downloads)
Hokkaido Winter Wonderland (A Fsx Mission!!) It's a gorgeous day in Hokkaido and you feel like taking your trike flying before meeting family in the local "onsen" (thermal spa)!! Very good luck to you sir!!
Posted Sep 16, 2012 05:39 by Mr. Pierre G Shlimon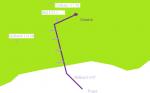 1.35Mb (1966 downloads)
Hello, The year is 1993 and you are Phillip Breen, first officer for Thomas Cook airlines. This evening you are heading to Reus near Barcelona. See how well you can handle this 737 and get it accurately though the departure route. Good luck!!
Posted Sep 14, 2012 02:34 by Pierre G. Shlimon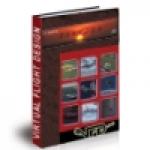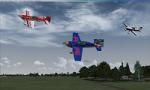 59.43Mb (5594 downloads)
A week at Oshkosh AirVenture is an 8-mission pack for all Microsoft Flight Simulator X versions, reproducing events at Oskosh Air Ventures 2010. Missions of various difficulty levels will lend you unforgettable enjoyment. The eight missions configure a complete story with loads of effects, sounds, cameras, aircraft, objects, AI, RC models, high-quality scripts, and totally original adventures in the FSX mission world. All missions include rewards and all charts, maps, and diagrams in the original FSX-mission format. For a few hours you will feel like just another participant in Oshkosh AirVenture 2010.
Posted Sep 13, 2012 15:13 by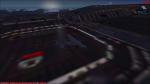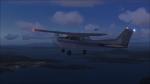 0.18Mb (2389 downloads)
This is a simple mission, giving you the possibility to land on the HW2 Higaran Carrier outside multiplayer mode. The mission starts at Friday Harbour. Take off in your Cessna Skyhawk and head for the carrier. Requires HW2 Carrier by Bruce Fitzgerald.
Posted Sep 2, 2012 11:20 by dave_h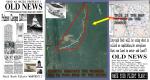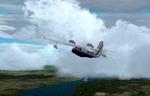 7.14Mb (1837 downloads)
The woman cannot keep still in her kingdon. Off she goes in crazy expeditions, the last time she lost 1/4 of her left toe..but that's another story. Now the king is paying one million Bokaroos for the pilot who goes to Boliva, around some river, and finds her. The last telegram he got from her said she was going to hunt a huge alligator for she wanted its skin for some "out of this world shoes". Its been two months now and no word from the woman. A bunch of Gunga Ho Pilots have gone already..will you go??..that's a lot of Moola you know.
Posted Aug 25, 2012 18:52 by Gera Godoy Canova