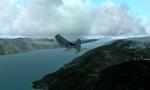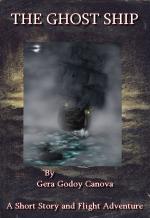 0.94Mb (3453 downloads)
This is not a "Mission", its a story of an expedition is South Chile and you will be in the middle of it together with Max Rex, Dr. Buenas and a beautiful lady..." " Santiago tower this is CP559 about twenty miles from your station to land" Max shut the microfone and waited through the radio static a responce. After a few seconds a noice crackling voice said " CP559, land as you see fit, there is a large thunderstorm over the city but two planes just landed without much problema, be on the lookout for lighting"..So the story starts!!!!....
Posted Jul 23, 2012 02:15 by Gera Godoy Canova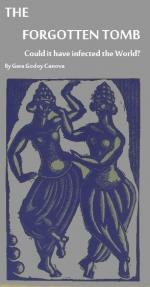 10.82Mb (1096 downloads)
One More "E-Story + Flight" not an FSX Mission..." Dr. Ding finished his tale and took a long drink of Vietnamese red wine. Max was looking at him wide eyed and followed him with a large glass of cold beer saying " It is hard to believe what you just told me but if you are right it is imperative we find that tomb". " I think we should not tell anyone where we are going and keep this secret totally to us" said the beautiful Lee- Huan looking at Max straight in the eyes. Max felt as if a thunderbolt crossed his skull. Her eyes were so penetrating that he felt the 7% beer kicking him hard. " Yes, I agree with you, this could be very dangerous and cause panic if others find out what we are looking for." answered Max. " I have arraged with the authorities for a special permit to search for strange butterflies for the museum" said the Doctor....Well the flight is on, the expedition leaves tomorrow. You can tag along with the beautiful French-Vietnamese Lee-Huan, Dr. Ding and Max and resolve the mystery or just wait and see what happens....if you go, keep a sharp eye for the Tomb!!!!!
Posted Jul 17, 2012 13:58 by Gera Godoy Canova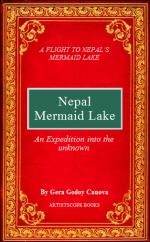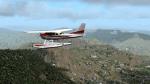 19.55Mb (1774 downloads)
E-Short Story and Adventure Flight.." Max Rex woke up as the far away thunder and wind made the flaps of his bedroom window slam against the wall. He got up and walked to the window and felt the humid wind from the coming storm. He looked at his watch noting it was very early, only 4:55 am. He saw huge cumulus clouds churning as the stormwind pushed them toward the small city of Bhinga in northern India. Max had come to visit his old friend Dr. Ernest Wingall Bloom, archaeologist and man of great knowledge."--Read the short story and Join Bella, her father, Dr. Wingal and Max in an adventure into Nepal. The Mermaid lake is said to be cursed but the expedition must go on!!. Experienced bush pilots will find all the clues to find the lake and solve the mystery!!!! Must be able to read maps and navigate by the seat of your pants!!! no easy GPS stuff around the Himalayas...join the expedition and either succed or go bust!!!
Posted Jul 16, 2012 11:43 by Gera Godoy Canova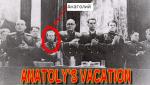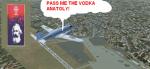 18.08Mb (967 downloads)
Each soviet citizen could take a vacation for 22 and more working days.Some groups like the military, doctors, etc would take one for 30 or 40 days. People would go to the sanatorium in their region, they could go to Crimea, to the Caucasus, Bulgaria and sometimes to other Eastern Countries of Europe - A boom place was SOCHI. To the Russians the equivalent of the Mediterranean Coast with palm trees, hotels, large beaches, hot weather, Vodka and women. You can join the IL-14 crew and take a batch of comarades to this sunny paradise spend the night there and return to Moscow tomorrow...Stalin was here once, never came back again.
Posted Jul 9, 2012 11:19 by Gera Godoy Canova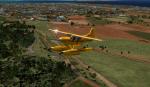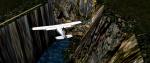 12.86Mb (2020 downloads)
This is not a Mission!!!...A first time in FSX it is!!!!!. First you will Listen to instructions, then you will --Read a Short Story about the Adventure Max Rex got into by following a beautiful woman in an expedition to Burma back in the 1930s.--In it you will find the routes they took and you get a map to plot them--then and only then will you find the mysterious Temples and the final outcome of the expedition....I hope you enjoy the story and the flights...For experienced bush pilots only.
Posted Jul 5, 2012 23:27 by Gera Godoy Canova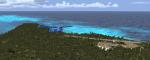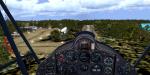 20.80Mb (1999 downloads)
Juan de Nova Island (French: locally Ile Juan de Nova or officially Ile Juan da Nova), also known as Saint-Christophe, is a 4.4 square kilometres (1.7 sq mi) low, flat, tropical island in the narrowest part of the Mozambique Channel, about one-third of the way between Madagascar and Mozambique. This is where five oil rigs are looking for oil. Once a year the 'rig guys' get a week of vacation to Mozambique or Madagascar 'Caguachatti Oil Rest Camps'. You are one of the pilots who flies them there and returns them after the 'Boosy week' as it is called. No time to waste pilots get on with the job. Warning: Very hard!! for pilots with both twin engine and helicopter Licenses Only!!
Posted Jun 25, 2012 16:25 by Gera Godoy Canova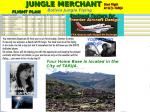 7.32Mb (2061 downloads)
"Dear Sir...You have inherited the one aircraft "Amazonas Air Freight Airways" from your ex Air Force buddy Siverton Ecceter or "Chewing gum Gogo", he flew over the hotizon yesterday after getting drenched in the "Mother of all Thunderstorms" as some heavy rain showers are known here in Bolivia. You get a Beechcraft 99 with a big pod in the fuselage underside. You also get his "Merchant Route" which is valid for one more year. His widow, Iliana, is waiting for you in their home base airport in Tarija. She will be your manager so all you will have to do is fly the turbo and pay off the bank before they get it!!!..Iliana will be your secretary and show you around, she is only 29 years old but sure knows the airline and its clients very well, so it should be a piece of cake for you....You lucky dog!!!!"...Yours Truly: Efrarin Mocoso; Barrister, Lawyer et All.....
Posted May 30, 2012 16:46 by Gera Godoy Canova


20.07Mb (2325 downloads)
The Prime Minister has ordered for you to fly Dr. Sing and his party to a Chinese Village beyond the mountains. There you will listen to the oldest Lama and proceed accordingly. ...This is a super secret Mission without the authorization to use Chinese air space. If you fly higher than indicated their radar will pick you out and a missile will sure hit you so fast you will not know what happened. Very little instructions have been provided to you by the air authorities so you must use your "detective" instincts to be successful in this quest. Obviously a very hard Mission for experienced pilots and connoisseurs of foggy situations (?). For use with a good turbo prob aircraft .....Yang ping kung go pu!!!
Posted May 11, 2012 16:54 by Gera Godoy Canova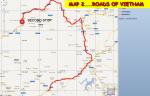 15.28Mb (1895 downloads)
Flying by pilotage is an art I think. You follow roads shown on a map, you check if you are on course by verifying your position by identifying objects on the way like, radio towers, bridges, stadiums, oil facilities and others. This flight will test your knowledge on pilotage, you will find out if you have good Mesh and scenery for you will follow at low altitude roads from Haiphong harbour to Hanoi...a long wayto go!!!..Have fun and make sure you follow the right roads.....
Posted Apr 29, 2012 22:32 by Gera Godoy Canova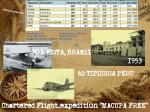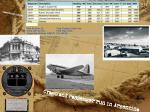 49.09Mb (3337 downloads)
Here are six Cargo/Passenger Flights for you to fly in South American skies of the 1950s. You will need the cream of the crop: DC-3/C-47, DC-4, DC-6, DC-7, Constellation and C-46. Long and short flights await the lovers of Propeller and piston aircraft...."Call the mechanic, number three does not start!!"....
Posted Apr 15, 2012 00:05 by Gera Godoy Canova