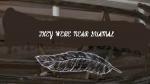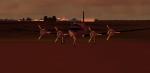 0.05Mb (674 downloads)
This is an important Update to the Scenery and Texture directory of this Flight Adventure. You will not find Joe without them!!!
Posted Sep 3, 2011 00:24 by Gera Godoy Canova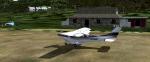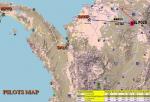 2.09Mb (1495 downloads)
FSadventureSky FLIGHT-Adventure....Chichaco, the indian fisherman said to the woman holding a shotgun " Joe? Oh yea, Joe the bowl headed fisherman from Kansas, si, si, he went to the northern swamp land" with that Mrs. Moolesley orders you to start the helicopter and fly to that place, this time she packed two shotguns and six boxes of ammo...I could tell you the whole story but its too long. Ride the wind my friend with a grain of salt and a pretty mad woman!!!
Posted Aug 31, 2011 23:03 by Gera Godoy Canova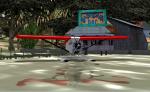 2.29Mb (1032 downloads)
FSadventure Sky "FLIGHT"...No mission stuff here. In 1932 Erasmus's Fairchild Floater zoomed all over the Orinoco River sky. And in many occasions he would stop over at the Babilonia Bar and chew the fat with friends,specially Father Ephrom who wa also a Jenny pilot. On this visit the good father told him an incredible story. He found an unknown tribe up the river and he had even noticed nice looking women!!! So the two desided to to go up and visit the tribe and bring them some much needed medicines for he had also noticed they had a bad rash...Good old times in old machines, bad weather and some pretty good scenery await the pilot who wants to try this flight adventure...not easy but not too hard....Fly man way back in 1932..
Posted Aug 23, 2011 00:39 by Gera Godoy Canova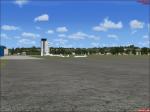 5.78Mb (1187 downloads)
Beta testing release! This is a simple flight from Augsburg to Berlin. This mission requires aircraft from premier aircraft design. Add your own board music.I did not manage to compile the reward so I included the .xml file If somebody is able to compile it please send it to me so I can upload a complete package.Thanks. Created using fsx mission editor
Posted Aug 18, 2011 16:40 by David_H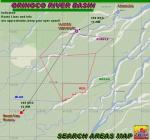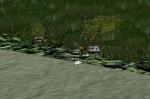 31.71Mb (1136 downloads)
Four hours after the Orinoco Fish Cannery DH6 went missing the general manager of the company declared an alert and notified the authorities. Orinoco Airlines was contacted to help look for the missing plane. You are to fly the Company's Cessna 185F amphibian and get into the search...Are you ready for this action? can you dodge the weather and search?..Hard, a very hard mission for iron bush pilots, if you have never done this kind of work, stay away!!!!..Hard, yes!!! but necessary if you want to find the lost plane in this wild jungle....Good luck Piloto!!!!
Posted Aug 16, 2011 23:14 by Gera Godoy Canova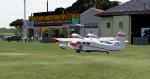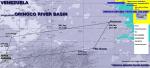 9.73Mb (1983 downloads)
You have been hired by the only flying company in the Orinoco River Basin. The last three co-pilots quit after their first flight and are now flying jet tubes with auto pilots...Only real bush pilots with experience are required here, if you are a rooky, please stay away and don't even try flying these routes dude...you fly here with a Map, a Compass and your watch, and obviously the seat of your pants!!!! all you really need to find the unmarked grass and mud airfields as you well know....you do???
Posted Aug 14, 2011 01:14 by GERA GODOY CANOVA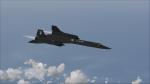 2.81Mb (3836 downloads)
SR-71 Record Speed Run 2 London to Los Angeles in 3:47:39, average speed 1249 knots, and distance 4745 NM. Generated with FSX Mission Editor. Welcome to the second part of this interesting but very tricky mission. Be sure that you have the instructions printed out and next to you, otherwise you will be in lot of difficulties soon. Remember although this mission seems long and is longer than the first mission, things happen very fast, seconds do play a major role in this mission.
Alphasim SR-71 available
here
Posted Aug 10, 2011 17:27 by Robbie Albers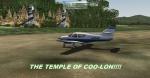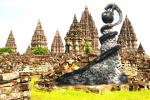 8.68Mb (6118 downloads)
The jungle of Venezuela is full of mysteries but there is a place that hardly anyone goes due to the remoteness of it and the many legends of the "Curse of the twin snakes". Its is said that many who have been there have had scales under their feet some two months later!!!!..so it is a lonely place. Will you fly there and challenge the curse??? scales do not fit well under your toes you know...well give it a try, see the jungle and admire the temple and forget the curse..if you dare....
Posted Aug 5, 2011 01:29 by Gera Godoy Canova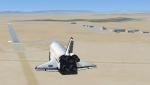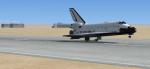 0.62Mb (16720 downloads)
FSX flights for the Space Shuttle Atlantis. 2 approaches to shuttle landing facilities in EDWARDS /California. There is one easy final approach with direct heading and ILS approach per autopilot. The second flight is a challenge: Without autopilot and throttle to zero (gliding like the real shuttle is manually almost not possible) you have to do a turn to the left to begin the final approach. The space shuttle Atlantis-1.zip from Bruce Fitzgerald is required. Optional there is an external view with the Space shuttle and braking chute for the panel folder. From Erwin Welker.
Posted Jul 11, 2011 08:06 by Erwin Welker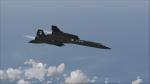 0.62Mb (2496 downloads)
Welcome to this interesting but very tricky mission. Be sure that you have the instructions printed out and next to you otherwise you will have a lot of difficulties. Remember although this mission seems long, things happen very fast, seconds do play a major role in this mission. Due to the nature of the freeware Alphasim SR71, I donít know if the mission can be flown with the payware Alphasim SR71, but it should be worth a shot.
Posted Jul 8, 2011 08:49 by Robbie Albers