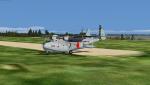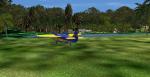 70.18Mb (1729 downloads)
This Mission or Adventure Flight will be taking you across Brazil for a journey of 1254 N.Miles. It is devided in Three Parts. This is teh Second Part where you will continue the flight from Sao Gabriel de Cachoeria stoping on the way until you reach Barcelos, here you will change airplanes. Now in the small Savanna 38 you will fly out to the little mission run by Father Becolucchi where you will deliver his new small but powerful organ and some Bibles. You then return to Barcelos again and continue the flight to the largest port in the amazon, the city of Manaus..
Posted Apr 21, 2011 15:36 by Gera Godoy Canova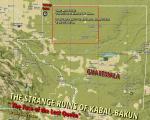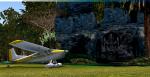 1.78Mb (1424 downloads)
Elouise Handerberg has been writing to the Maya Museum of Naples, Italy for years about a strange face in a Mayan Temple in Northern Guatemala. She is now 89 years old and has practically forgotten the exact place of the ruin but she has an old map. Catalina Perugina from the Museum has made up an expedition to the area to see if there is something to this story. She will also investigate an area where the locals swear there is a giant Maya Statue that apparently 'roams' the area!!. You as pilot of 'Maya Charter Flights' will take this beautiful woman and her sister to this quest. Weather is not so bad but the area is difficult so if you are a new pilot do not take the job for failure will be with you. This is a Flight!! with no Flight Plan, just the old map for you to follow. Take the flight only if you feel you have the experience otherwise you will not get even a kiss from these ladies. A light slow plane is recomended.- Don't jut fly---Fly an Adventure.
Posted Apr 18, 2011 16:38 by Gera Godoy Canova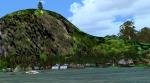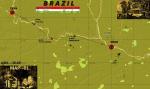 50.15Mb (5172 downloads)
This Mission or Adventure Flight will be taking you across Brazil for a journey of 1254 N.Miles. It is divided in Three Parts. In this First Part, the shortest, you will start at Iauarete (SBYA) and stop at Sao Grabriel Da Cochoeira (SBUA) a distance of only 148,2 NM.(a sample of things to come) You will stop a three Indian villages to deliver cargo and passengers into New Scenery, LC and some surprises. The Amazon river has many feeder rivers that come from the High Andes Mountains in Peru and Bolivia, the area is probably the most interesting and diverse on our planet. Welcome to an adventure Flight you will not forget easily. Yes, amigo, how many countries can you fly over water from end to end??..For those who do not like "FSX Mission per se" you can just load the scenery files and fly by the enclosed map...You will need the Premaircraft DHC6-300 Amphibian for the Mission or any other amphibian.(Yes!!!, good music too!!)
Posted Apr 3, 2011 15:07 by Gera Godoy Canova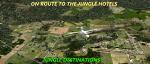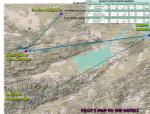 2.08Mb (3193 downloads)
FSadventureSky FLIGHTS...Need a Vacation way out there in the Jungle or in a Hidden Mountain Pass?..Izabal Tours has the medicine for you and your lady!!! 2 Nights at the " Three Owls Jungle Inn" and one Night at the "El Tesoro" Mountain Lodge for only 2,500 Euros from any Capital of the European Continent!!!! Offer only for the next two weeks staring NOW!!!!...Yes, You pilot the tourists to this two wonderful hotels in North Guatemala...beware of the weather Amigo!!!!.New LC and Scenery all around too!!!
Posted Mar 26, 2011 23:42 by Gera Godoy Canova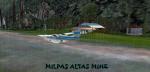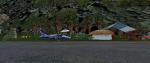 7.45Mb (1250 downloads)
Deep in the North Eastern mountains of Guatemala is Milpa Alta Gold Mine belonging to Canada Bushquak Metals and H2O. The Miners are changed every three months and it is time to take the next batch up there. As Chief pilot of the only DH6 you have been assigned to this task. You will take off from Puerto Barrios(MGPB) under a wet sky. Most of the miners going there have quite a bit of booze inside them so fly gently otherwise you will have to clean the plane upon return to base....Good Luck!
Posted Mar 21, 2011 22:39 by Gera Godoy Canova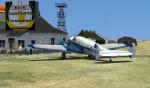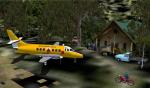 4.23Mb (3631 downloads)
FSadventureSky FLIGHT...Today you fly to two African Missions: You will deliver seeds, fertilizer and medicines to Father Bersitti'd Golden Light Mission and then you go to Father's Ephrom's Bowl of Happiness Mission where they are expecting cement and other construction materials...What?, yes the weather is pretty bad. You fly with your Routes Map Only!!! so keep one eye on the map and the other where you need it...Have a Nice Flight and be rewarded.....
Posted Mar 8, 2011 16:01 by Gera Godoy Canova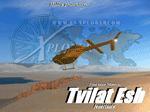 150.31Mb (2426 downloads)
My second mission release - See if you are worth calling yourself a rotorhead and fly in the Middle East. This package includes one mission, two repaints (default OH-58 Saifan and DodoSim OH-58 Saifan) and multiple versions for different helicopter types (choose between default Bell 206, Alphasim S-70 Yanshuf and DodoSim Bell 206). Choose between Hebrew/English with English/German subtitles. More than 150 sound files, depending on aircraft model. Different rewards for different models and pilot attitude. FSX Acceleration is required. Enjoy!
Posted Mar 2, 2011 14:22 by T. "Malloy" Morianz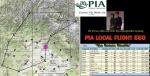 9.51Mb (5222 downloads)
You have been assigned to PIA Flight 559. As a pilot for Pakistan International Airline you stay on these shuttles three months a year the rest you fly with International operations. This time you will fly the nicest of all Routes, the one always full of tourists who want to enjoy expectacular scenery....For FS9 users I have added a FS9 Flight plan too. Uses PIA ATR 42-500 ---apatrbhn.zip---
Posted Feb 27, 2011 21:58 by Gera Godoy Canova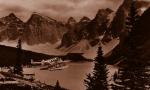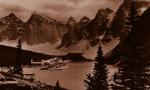 24.37Mb (5670 downloads)
This is the first Part or Episode of FSadventureSky's Series 'So you want to be a Bush Pilot? '....A group of Missions for Bush pilots and those that want to polish their flying skills to be one..... 'The Mission will take the pilot to a small fishing village in a lake up in the Canadian Rockies. You will deliver a Hog and three hundred chicks. Take a rest and then fly your only passanger, a famous Belly Dancer from Argentina, to the luxury Spa and Hotel up in 'Nickel Slide' Mountain....The airplane's engine had an overhaul two weeks ago and since then it 'Cuts and Stops' above 9000 FT or so, so be careful you don't fly above that hight, then again be on the lookout for the very high mountains!!!!.....anyway your Bush Pilot's experience will be your guide or..........Weather: Really Bad.. This is a tough Mission, very tough.... You need FS2004 DeHavilland DHC-3 Otter PZL (works perfectly in FSX)..otterpzl.zip
Posted Feb 14, 2011 12:12 by Gera Godoy Canova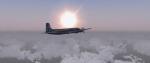 1.66Mb (3137 downloads)
FSadventureSky South America Cargo Flights Series-- It's 6:01 AM and the old Cargo DC-6B is loaded to the rim. Your Co-Pilot, miss Eliana Delfanco, has checked the loading of the Freight and has signed the papers from the Loading manager. She calls you and with a beautiful smile says 'Capitan, we are ready to dance'..you smile back, and board the silver bird, it will be a long flight to Mendoza.
Posted Feb 14, 2011 10:02 by Gera Godoy Canova