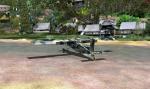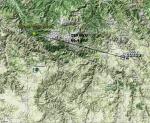 2.23Mb (1903 downloads)
--FLIGHT AND SCENERY--Once every two weeks a cargo flight is made by Brother Ephrom from the Holy Heart Mission Prefacture in Cuzco, Peru to several villages where the Brothers and Fathers help out the peasants with seeds and Technology. This flight is importrant to the village of Richu-Pochi ( Rock of gods in Imara) since its time to plant the corn and habababa beans. Weather is changing almost daily. New 2D scenery and a hard place to find!!!!..have a nice flight but be very careful since the mountains do not forgive careless pilotos!!!!!
Posted Oct 2, 2011 15:45 by Gera Godoy Canova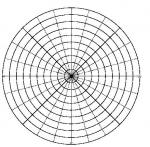 9.56Mb (1519 downloads)
In 1957 British Shackletons patrolled the China Sea as a matter of course of their Asia Missions. Hong Kong Radar has reported a notable movement of ships around the China coast on the way to Taiwan. Capt Roudolph Eprisscot Burglee has been ordered to take off and inspect the area. You as his Co-Pilot will be in charge of spotting with binoculars as well as doing some piloting duties. The alarm at base sounds and off you go....NOTE you will need the new Shackleton Model by Rob Richardson.
Posted Sep 25, 2011 05:43 by Gera Godoy Canova


0.73Mb (1196 downloads)
You wanted a Versatile VA?...you now have it. Join and enjoy being part of a very unique VA. Here you will fly whenever you desire, freight or Passengers. Your own aircraft. With flights available to large, medium and very small airfields all over the planet. No bossman telling you what to do, rules? what's that? ..you keep your own logs if you so desire or forget what that is. Relax atmosphere for your flying enjoyment with good and bad weather. ---You will have to fly as Co-Pilot for the enclosed three initial flights dough in a DC-3, C-47 or maybe a C-46?....
Posted Sep 15, 2011 12:55 by Gera Godoy Canova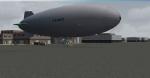 10.18Mb (2277 downloads)
FSX Mission--Collision At Sea. May 23, 1941 was the day SS Fligle Moor and SS Mitty Moon collided off the coast of Bermuda, many a sailor broke one or two bones from the impact. A radio message was sent to the naval base in Bermuda asking for a doctor. Blimp 4323 was the only available and you as captain took off with Dr. Manny Bloom.... or was it Captain Phillipus? By Gera Godoy Canova.
Posted Sep 12, 2011 13:43 by Gera Godoy Canova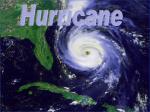 2.97Mb (8915 downloads)
Atlantic Oceanographic and Meteorological Laboratory has released a warning about a hurricane near Florida coast. The winds are reaching 110 knots. You are a private pilot and have just received a SOS request from the sea. Take off your plane and go to the rescue. After sighting the boat try to water land as close as possible and rescue the crew members. Open the door and wait one minute to simulate the rescue. Close the door, take off and go back to the initial point. Good lucky, pilot!
Posted Sep 7, 2011 15:00 by Sergio Ambrus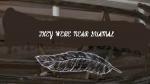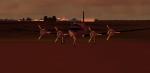 0.05Mb (680 downloads)
This is an important Update to the Scenery and Texture directory of this Flight Adventure. You will not find Joe without them!!!
Posted Sep 3, 2011 00:24 by Gera Godoy Canova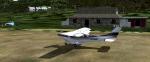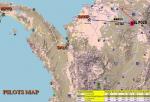 2.09Mb (1506 downloads)
FSadventureSky FLIGHT-Adventure....Chichaco, the indian fisherman said to the woman holding a shotgun " Joe? Oh yea, Joe the bowl headed fisherman from Kansas, si, si, he went to the northern swamp land" with that Mrs. Moolesley orders you to start the helicopter and fly to that place, this time she packed two shotguns and six boxes of ammo...I could tell you the whole story but its too long. Ride the wind my friend with a grain of salt and a pretty mad woman!!!
Posted Aug 31, 2011 23:03 by Gera Godoy Canova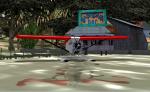 2.29Mb (1038 downloads)
FSadventure Sky "FLIGHT"...No mission stuff here. In 1932 Erasmus's Fairchild Floater zoomed all over the Orinoco River sky. And in many occasions he would stop over at the Babilonia Bar and chew the fat with friends,specially Father Ephrom who wa also a Jenny pilot. On this visit the good father told him an incredible story. He found an unknown tribe up the river and he had even noticed nice looking women!!! So the two desided to to go up and visit the tribe and bring them some much needed medicines for he had also noticed they had a bad rash...Good old times in old machines, bad weather and some pretty good scenery await the pilot who wants to try this flight adventure...not easy but not too hard....Fly man way back in 1932..
Posted Aug 23, 2011 00:39 by Gera Godoy Canova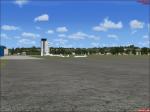 5.78Mb (1193 downloads)
Beta testing release! This is a simple flight from Augsburg to Berlin. This mission requires aircraft from premier aircraft design. Add your own board music.I did not manage to compile the reward so I included the .xml file If somebody is able to compile it please send it to me so I can upload a complete package.Thanks. Created using fsx mission editor
Posted Aug 18, 2011 16:40 by David_H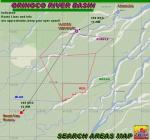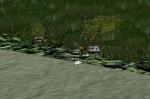 31.71Mb (1144 downloads)
Four hours after the Orinoco Fish Cannery DH6 went missing the general manager of the company declared an alert and notified the authorities. Orinoco Airlines was contacted to help look for the missing plane. You are to fly the Company's Cessna 185F amphibian and get into the search...Are you ready for this action? can you dodge the weather and search?..Hard, a very hard mission for iron bush pilots, if you have never done this kind of work, stay away!!!!..Hard, yes!!! but necessary if you want to find the lost plane in this wild jungle....Good luck Piloto!!!!
Posted Aug 16, 2011 23:14 by Gera Godoy Canova