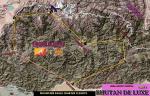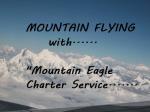 25.18Mb (1834 downloads)
Warning this is a very difficult Mission!! for the Carenado 208, but you can use the Default 208 also. This flight will take the Lama Chanting Band, four guys, to small airfields in the mountains of Buthan. Weather is really bad but the show must go on!..Flying around these muntains as Lama Phumpha-Bam says " It is an excercise for high flying buzzards and not meant for humans"...anyway you, the pilot even if not a buzzard, must do your job and fly within those high mountains.
Posted Dec 3, 2010 10:59 by Gera Godoy Canova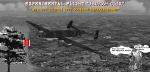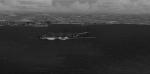 1.27Mb (2128 downloads)
Late in 1943 the lastest version of the Junkers 290 made an experimental Flight to test new engines and landing gear. Captain Upsherfulf comanded it for his experience in the Russian Front with dive bombers was made into a movie. The flight made all its stops with no problems but somehow it was never seen again...Fly the route he took and try to find out what happened to the plane and the crew...really strange.
Posted Nov 25, 2010 16:18 by Gera Godoy C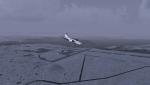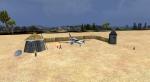 1.32Mb (2000 downloads)
FSadventureSky Flights...Flying for the Red Cross in the world is not very easy. Here are three flights of Mercy and assistance. Freezing Norway, Hot Sierra Leone and Some Islands off the coast of Malaya will be your test ground for these kind of flights. You need the FSX Cessna 404 Titan Air Ambulance
Posted Nov 19, 2010 14:58 by Gera Godoy Canova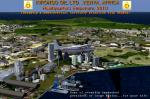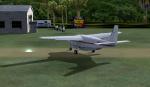 1.08Mb (2313 downloads)
The Kirongo Oil company has been having problems with their computer systems for some time. Three Systems Engineers will be taken to the two most important locations where the troubles have been occuring. The default Cessna 208 is the prefered plane for the trip but you may use any STOL. Check the Route map for other stops will be made. Weather varies but the large lake is a generator of thunderstorms at any time and anywhere...Do check the landing fields (grass) at the company locations before landing for good measure..
Posted Nov 12, 2010 12:37 by Gera Godoy Canova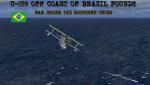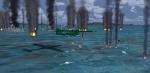 0.77Mb (2159 downloads)
31 July 1943 Early morning, a USN Martin PBM-3C Mariner from the VP-74 squadron,based in Rio de Janeiro,located and attacked the U-199. The U-boat was damaged but was not sunk and kept firing chaotically to the american aircraft. Brazilian defences were alerted and a Brazilian Hudson, crew of Sergio Candido Schnoor soon took off from Rio de Janeiro. It attacked the U-199 with two Mk. 17 bombs which fell short of the U-boat, in a second run Schnoor started to shoot U-199 with nose guns and this had the effect to kill some German crewmen on the tower. Soon another Brazilian aircraft, the crew of Alberto Martins Torres which was flying nearby, came to help,as Schnoor did not have other bombs and besides the U-boat still kept firing to every aircraft found on their way. Torres bombed the U-199 with Mk 44 bombs and the U-199 finally -after a long battle- began to sink. This particular aircraft was later named Arara, in honour of the crew of the ship of the same name which had been sunk in 17 August 1942 by U-507, while tried to rescue the sailors of brazilian ship "Itagiba" which earlier was sunk from U-507..This is the Real Story. Now you have the chance to find U-199 and also rescue sailors from a torpedoed ship off the coast of Brazil... See..http://www.youtube.com/watch?v=q3HyTTyyJEM
Posted Nov 5, 2010 19:34 by Gera Godoy Canova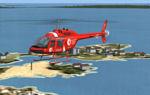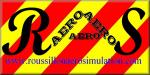 45.99Mb (4301 downloads)
As a pilot for the rescue service, you will have to rescue people and more with your Bell JetRanger. This mission is extract from the "RAS Helicopter Missions Vol.1". All details on www.roussillonaerosimulation. French version available. FSX SP2 Acceleration Mission created by Mathieu O'HARE
Posted Nov 4, 2010 11:40 by Mathieu O'HARE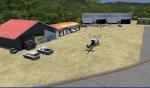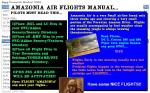 4.63Mb (4545 downloads)
Amazonia Air was found only four weeks ago in a big pary at Pucalpa Airport. It is flying from this noble Jungle city to Iquitos up river. Stops in Contamana, Aguantan, Selvas and in beautiful Nauta. They fly small jobs like twin Senecas, 206s and 208s, they also have a plush DC-3. Pilots are needed since they want to have a 24 hour operation and cover more territory, even down in the Andes and up to Brazil. You may come at any time and try to get a co-pilot or even a pilot Job, but knowing the Mighty Amazon will surely land you a captain seat for sure. "Fly with Us in a Twin for safety" is their Motto. Five Flights, New Landclass, Airports and Scenery await you down here in the Peruvian Amazonia...Welcome Pilot!
Posted Oct 20, 2010 15:55 by Gera Godoy Canova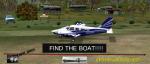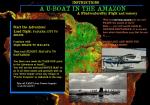 1.72Mb (2224 downloads)
Captain Igmar Schroonk set course west 23 degrees right toward the South American coast. He now realized that this was the end and the only possible course for survival. The southern Atlantic was rough but he knew the ocean as he knew the palm of his hand. After a week of very slow passage and on a sunny day at the bridge of the boat, Hans Slother noticed, in his binoculars, the green coast of Brazil and called his captain. That night at 12 miles from the mouth of the great Amazon River Igmar called his crew and told them his plan, which he had very carefully elaborated. " This is my proposal" he said to the outlook of all the men in the darkened submarine..."We get into the river during the night and slip through any observation post, if there are any, then proceed very slowly up river"...............it was 1944
Posted Sep 28, 2010 15:54 by Gera Godoy Canova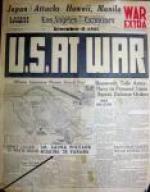 1.25Mb (650 downloads)
These are the missing Flight files in "Your Flight ..todarien.zip..If you don't wish to download these, Just start the Flight at the waterfront in Panama City and follow the Pilot's Map in the Read Me document.
Posted Sep 23, 2010 09:17 by Gera Godoy Canova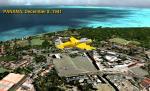 2.01Mb (1336 downloads)
FSadventureSky New Flight Series-" Your Flight "---WW2 started yesterday and Laura Fokkler is missing. This female scientist has been working on a secret project for the US Army Air Corps since 1932. The juice of a plant called "Sangrilla Fuculentus Blafimus" has been found to have strong explosive qualities. Fokkler came to Darien, Panama where the plant is used as a fire starter and has been here since 1939. Now she has been missing for over two weeks. You are being paid to fly out to this jungle region to find and bring back to the Canal Zone this valuable and needed scientist...good luck
Posted Sep 23, 2010 09:16 by Gera Godoy Canova