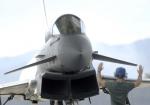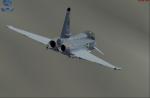 2.08Mb (8809 downloads)
FSX and FSX Accelleration military mission - 1999 Kosovo war (Yugoslavia)- This is a NATO patrol mission, a low altitude speed flight. You must fly across the mountain very low in the valley or you will be found by enemy radar. Pay attention to anti-aircraft artillery! Need "Update for Alphasim EF2000 Typhoon"
Posted Mar 29, 2010 18:02 by Mat Provera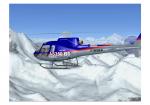 3.85Mb (3568 downloads)
On May 14th, 2005 at 7h08 (local time), a serial Ecureuil/AStar AS 350 B3 piloted by the EUROCOPTER X-test pilot Didier Delsalle, landed at 8,850 meters (29,035ft) on the top of the Mount Everest. That was the World Record for the highest altitude landing and take-off ever. The mission is a remake of the event.
Posted Mar 23, 2010 17:16 by Mat Provera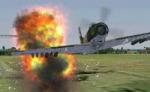 26.16Mb (3783 downloads)
FSX Acceleration Skyraider Bomb Mission - Location Haiphong - Fly from Base to Enemy Location, Use your compass to cycle enemy Stryker locations and to re-ammo. Destroy all 5 Strykers and return to base safely. Use your Shift-D to drop your ybombs. FSX Acceleration Required, FSX Default Terrain Mesh Required due to off the beaten path, Skyraider(FSX),OV-10A_FSX by Tim Conrad(Piglet) required. Have Fun, by Ed Olander.
Posted Mar 23, 2010 06:38 by chris evans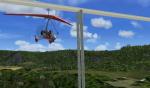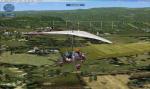 6.25Mb (2288 downloads)
Fly onboard the Aircreation ultra-light from Millau to Carcassonne in the south of France. A price will be give to the three best times. Come numerous participated in this challenge. All info and french version on www.roussillonaerosimulation.com Have fun and good flight to all.
Posted Mar 11, 2010 09:06 by Mathieu O'HARE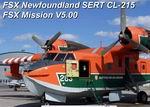 8.35Mb (8216 downloads)
Experience an exiting day in the Newfoundland Safety and Emergency Response Training centre (SERT) and protect the Canadian Boreal forest again fires. As a recruit of the Newfoundland Safety and Emergency Response Training centre, you are in command of a Canadair/Bombardier "Cl-215" Water Bomber based at St John Newfoundland your mission "if you accept it" is to localize and extinguish several fires in the Newfoundland territory. you must fly low and drop your water freight whit accuracy in this mountainous and spectacular country if you want to get rewarded at the end of your day. Good luck ! V5.00 Corrected some bugs, completely New rebuild of the mission whit new goal and event, + improved sound !
Posted Mar 9, 2010 13:36 by Ronald ¨Woodylepic¨ Da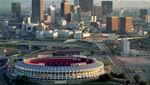 4.91Mb (4685 downloads)
Welcome to Simple FSX Mission. This mission, is a sightseeing flight around the city of Atlanta georgia. Created by: Max Scarcia using Instant Mission Maker.
Posted Mar 8, 2010 20:24 by Max Scarcia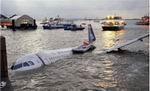 2.43Mb (15078 downloads)
Welcome to another Simple FSX Mission. In this mission, you will have to fly a chopper from the Hospital Heli pad, to the airplane crash, in the Hudson River, to rescue the passengers on top of the airplane wings.Mission created by: Max Scarcia with Instant Mission Maker.
Posted Mar 8, 2010 19:42 by Max Scarcia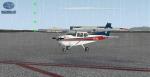 8.99Mb (3098 downloads)
Mission created to show the potential of the FSX SDK. Dialogues in Italian language. During your mission, your plane must fly over a ship in search of missing persons to receive the award. Visit www.fsxmission.altervista.org to enter the Italian community for the creation of missions
Posted Mar 6, 2010 09:00 by Rosario Granieri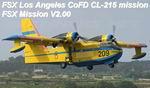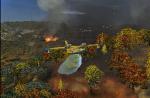 9.02Mb (12254 downloads)
Experience an exiting day in the Los Angeles County fire Department and protect Los Angeles again fires. As an air Fireman of the Los Angeles County fire Department, you are in command of the famous Canadair/Bombardier "Cl-215" Water Bomber based at Van Nuys international airport. your mission "if you accept it" is to localize and extinguish several fires in the Los Angeles area. you must fly low and drop your water freight whit accuracy in this very mountainous country if you want to get rewarded at the end of your day. Good luck ! V2.00 corrected missing files and bugs
Posted Mar 2, 2010 22:46 by Ronald Dandurand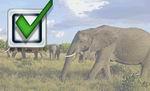 2.68Mb (4211 downloads)
Welcome to Simple FSX Mission. FSX Acceleration Mission. In this mission you will be flying a bell helichopter to deliver some antibiotics and some other medication to some field zoologists that are trying to save some very sick elephants.Created By: Max Scarcia
Posted Mar 2, 2010 07:25 by Max Scarcia