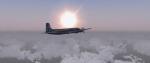 1.66Mb (3215 downloads)
FSadventureSky South America Cargo Flights Series-- It's 6:01 AM and the old Cargo DC-6B is loaded to the rim. Your Co-Pilot, miss Eliana Delfanco, has checked the loading of the Freight and has signed the papers from the Loading manager. She calls you and with a beautiful smile says 'Capitan, we are ready to dance'..you smile back, and board the silver bird, it will be a long flight to Mendoza.
Posted Feb 14, 2011 10:02 by Gera Godoy Canova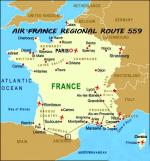 27.60Mb (7091 downloads)
As pilot of Air France Regional you will take 559 shuttle flight from Bordeaux to Lyon with stops at Lourdes, Andorra, Montpellier, Marseille and Cannes. The airplane used is the Embraer 120ER by Premier models found here...
Posted Feb 7, 2011 15:10 by Gera Godoy Canova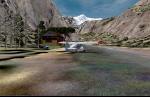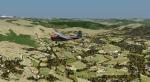 4.71Mb (4896 downloads)
Aviation around and in the Andes Mountains has been going on since the early 1900s. Many small airfields have been built for emergency purposes as well as private ones which are still open, many are closed and even banned and some have been dstroyed through the years. This first part of "Dangerous Airfields of the Andes" brings you Four very dangerous ones for your enjoyment and will place you in very dire surroundings that bush pilots in many places of the world face every day. I plan to bring you others from time to time..Make no mistake, getting in and out of these fields will make you sweat, give you a high and they might contribute to you having some nightmares!!!
Posted Jan 21, 2011 21:44 by Gera Godoy Canova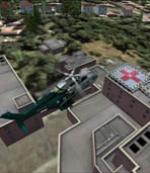 2.63Mb (7456 downloads)
This mission is a short tutorial style flight in the AgustaWestland EH-101. Take off from Kidlington, collect a patient from the scene of a car crash and deliver them to John Radcliffe II Hospital in Oxford. This mission will take about 15 minutes to complete.
Posted Jan 1, 2011 14:51 by Dan Marfleet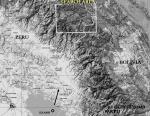 30.64Mb (1643 downloads)
FsadventureSky's 2010 Special. 7 The Oldest Tomb Mission - Part I and II Rome, 1937: Dr. Amellia Dermilli, 27 year old and famous Italian Exlorer has been ordered by the Burea of Armaments in Rome to direct a search in the Mountains of Peru. She must find the 'OLDEST TOMB', a sacred Inbus tribe tomb where it is believed strange creatures were buried 600 years B.C. According to legends as well as old newspapers the tomb has never been found, once it was said that constant clock like motion has been observed there. it is also believed that some kind of weapon is within it. A Fiat G-12 has been assigned to her and you as her private pilot. The mission will arrive by steamer on the shore of Peru, at the small port of Ipagua where the G-12 will be assembled and take off will be from the road skirting the town. From here you will fly to a town where where supplies will be bought for the trip. During the night pilot Enrico Cucci will fly the autogyro, that was also brought by the expeditionaries, to the small island airfield in lake Titicaca. The search for the Tomb will be done in this small flying machine since it can get into small spaces and land anywhere. The large Fiat will arrive at Ventilla where Alandro Pescuezo will be waiting to act as guide... later in the afternoon the flight will be to the small island. The group will make camp here and next day you will fly Dr. Dermilli in search of the Tomb (PART II enclosed)
Posted Dec 23, 2010 15:17 by Gera Godoy Canova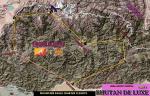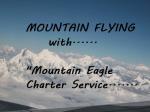 25.18Mb (1848 downloads)
Warning this is a very difficult Mission!! for the Carenado 208, but you can use the Default 208 also. This flight will take the Lama Chanting Band, four guys, to small airfields in the mountains of Buthan. Weather is really bad but the show must go on!..Flying around these muntains as Lama Phumpha-Bam says " It is an excercise for high flying buzzards and not meant for humans"...anyway you, the pilot even if not a buzzard, must do your job and fly within those high mountains.
Posted Dec 3, 2010 10:59 by Gera Godoy Canova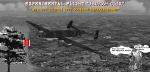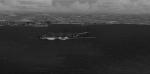 1.27Mb (2138 downloads)
Late in 1943 the lastest version of the Junkers 290 made an experimental Flight to test new engines and landing gear. Captain Upsherfulf comanded it for his experience in the Russian Front with dive bombers was made into a movie. The flight made all its stops with no problems but somehow it was never seen again...Fly the route he took and try to find out what happened to the plane and the crew...really strange.
Posted Nov 25, 2010 16:18 by Gera Godoy C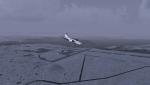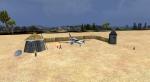 1.32Mb (2010 downloads)
FSadventureSky Flights...Flying for the Red Cross in the world is not very easy. Here are three flights of Mercy and assistance. Freezing Norway, Hot Sierra Leone and Some Islands off the coast of Malaya will be your test ground for these kind of flights. You need the FSX Cessna 404 Titan Air Ambulance
Posted Nov 19, 2010 14:58 by Gera Godoy Canova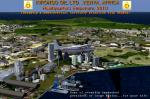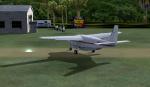 1.08Mb (2326 downloads)
The Kirongo Oil company has been having problems with their computer systems for some time. Three Systems Engineers will be taken to the two most important locations where the troubles have been occuring. The default Cessna 208 is the prefered plane for the trip but you may use any STOL. Check the Route map for other stops will be made. Weather varies but the large lake is a generator of thunderstorms at any time and anywhere...Do check the landing fields (grass) at the company locations before landing for good measure..
Posted Nov 12, 2010 12:37 by Gera Godoy Canova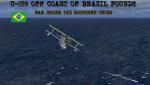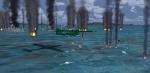 0.77Mb (2181 downloads)
31 July 1943 Early morning, a USN Martin PBM-3C Mariner from the VP-74 squadron,based in Rio de Janeiro,located and attacked the U-199. The U-boat was damaged but was not sunk and kept firing chaotically to the american aircraft. Brazilian defences were alerted and a Brazilian Hudson, crew of Sergio Candido Schnoor soon took off from Rio de Janeiro. It attacked the U-199 with two Mk. 17 bombs which fell short of the U-boat, in a second run Schnoor started to shoot U-199 with nose guns and this had the effect to kill some German crewmen on the tower. Soon another Brazilian aircraft, the crew of Alberto Martins Torres which was flying nearby, came to help,as Schnoor did not have other bombs and besides the U-boat still kept firing to every aircraft found on their way. Torres bombed the U-199 with Mk 44 bombs and the U-199 finally -after a long battle- began to sink. This particular aircraft was later named Arara, in honour of the crew of the ship of the same name which had been sunk in 17 August 1942 by U-507, while tried to rescue the sailors of brazilian ship "Itagiba" which earlier was sunk from U-507..This is the Real Story. Now you have the chance to find U-199 and also rescue sailors from a torpedoed ship off the coast of Brazil... See..http://www.youtube.com/watch?v=q3HyTTyyJEM
Posted Nov 5, 2010 19:34 by Gera Godoy Canova