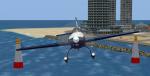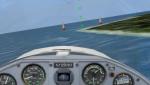 2.70Mb (1642 downloads)
This the English version of the RAS Air Race - Male. Fly an Extra 300 over the Maldives island. You can send the time you have done after your run to www.roussillonaerosimulation.com.
Posted Oct 19, 2009 09:37 by Mathieu O'HARE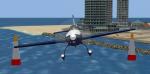 2.84Mb (708 downloads)
Fly an Extra300 over Male in the Indian ocean. This is the French version. English version coming out soon. As soon as you have finish your run send your time to www.roussillonaerosilulation.com so that i can put your time and pseudo on the result table.
Posted Oct 18, 2009 05:07 by Mathieu O'HARE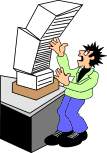 2.04Mb (1761 downloads)
In this mission you will go out for a simple joy ride in the vast country, or maybe call out for a mayday. SP2/Acceleration only, will not work for other versions. www.SimMissions.com
Posted Oct 11, 2009 22:02 by Michael Jorgensen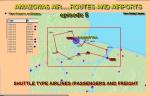 3.30Mb (1522 downloads)
Hi, Amazon River Basin pilots!!!!!!.....New routes have been opened for diligent interprenuer pilots who want to have a share of these. Needed is a good passenger, freight aircraft or a fleet of them!!!!...scenery and adventure are waiting for you.............another "FSAdventureSky" Flight..........watch out for the alligators on the runway!!!!! New Towns and airports. I added these so new places could be inhabited by so many .bgl people of the area, all have new landclass. Reis Mondo (SBLX) Palmaira Island (SBKK) Sao Gera (SBHH) Moraira (SBXT) Belo Monte (SBXU)...... Note: This is not a Mission per se....its a free flight adventure. You can fly with any aircraft to any airfield you wish, make your own shuttle service as you wish...
Posted Oct 2, 2009 13:06 by Gera Godoy Canova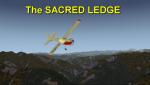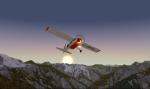 18.54Mb (3287 downloads)
FSX MISSION...Nepal is a land of wonder, huge mountains where the Lamas chant to their gods. For many years it has been running, in the history classes of many world universities a tale that it is here that the 'child god -Hig Chui- played ball'. The exact place where he did so is very much a secret of the monks of the 'Aerial Divine Wind'....many pilots have tried to find it and never returned. Lukla and Ku-kle, airfields in Nepal known for their very dangerous appraches are 'a joke' compared to the 'ledge's possible landing area'......yes, piloto......the "Ledge" is waiting to greet you with its unhealthy small ball playing field............a very dangerous, outrageous, and incredible place to try to land in icy Nepal. Note: default aircraft is freeware fs9 PERCIVAL PROSPECTOR (WORKS PERFECTLY IN fsx) found at Classic British Files.
Posted Sep 24, 2009 13:12 by Gera Godoy Canova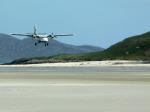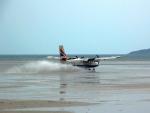 3.70Mb (8213 downloads)
This is a mission is another in the most dangreous airports range that I am doing. If you have ever been to Barra Island you will now that the airport is on the beach and only accesible during low tide. I have include a video clip from www.youtube.com to illustrated, you will enjoy this mission it is different. PS. Please ignore the previous Barra Mission mission download.
Posted Sep 23, 2009 16:55 by Robbie Albers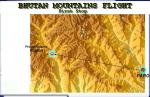 25.92Mb (3121 downloads)
Nepal Airlines Flight in the mountains of Bhutan. This Route is called "The Black Cross Flight" since IETA has classified all the airports in these forgotten mountains as "Extremely Dangerous in good weather", if the weather is bad there is no classification for them!!!!. Pilots on this route usually ask to be transfered after their first flight and they are sent to the easy Lukla run.---Today the flight is late due to engine problems and the weather has deteriorated in the last hour. So you have the flight, it will be late in the evening, luckily for you these airfields do have some lights. Have a nice flight and do not scare the passengers more than they are already...Uses the Premier Aircraft Design DHC6-400:
Posted Sep 19, 2009 00:02 by Gera Godoy Canova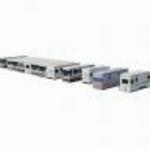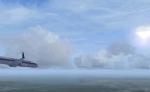 1.96Mb (7896 downloads)
This mission pack includes 3 missions all with Challenging Approaches that will test your piloting skills. SP2/Acceleration Only. www.SimMissions.com
Posted Sep 16, 2009 18:48 by Michael Jorgensen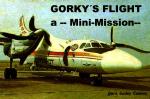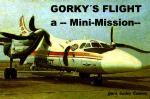 13.37Mb (3563 downloads)
FSadventureSky's Mini-Mission--or "Quicky Flight of the day"... --Flying from Kosice to Tatry is a daily affair for Capt. Gorky Trusky. Each morning he gets up at 5:00 am has his frozen Rouka egg breakfast(?), gets into his moped and drives to the airport. After kicking the tires of the old AN-26 he plays with "piktu" the airport dog , checks on Milia the company secretary then gets into his aircraft's seat to start his daily chore. Today is raining pretty hard and there are many thunderstorms on route.He will not be flying today since he is going fishing at lake Gulyku with Petrosk his boss and partner in drinking habits. So,You are flying today as captain of the flight, with Katrina and Shasha as assistants..
Posted Sep 9, 2009 11:46 by Gera Godoy Canova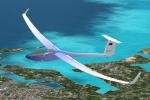 5.66Mb (1119 downloads)
Hi, There is a new gliding race that can be downloaded freeware from www.roussillonaerosimulation.com . It's the first stage of new pack call Australian challenge/Gliding across Australia/Perth to Margaret River. The full pack will be released end of september begening of october. The races are in french and english. Mission design by www.roussillonaerosimulation.com
Posted Sep 8, 2009 09:30 by Mathieu O'HARE