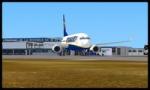 5.10Mb (2719 downloads)
The first stage of the Australian challenge part.2 is available. You will fly from Alice Springs to Jervois in the Australian desert. The stage is 134 Nm long. (French version, english version coming soon) Technical support : www.roussillonaerosimulation.com Mission designer : Mathieu O'HARE.
Posted Dec 11, 2009 07:48 by Mathieu O'HARE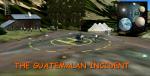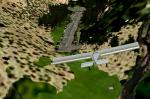 1.11Mb (4656 downloads)
Since 1947 strange objects have been seen in the skies. Governments have kept what they know about them secretly and denied everything about them. Now Dr.Angelico Fritti has in his hand written proof that they are very real and that the UN knew it since 1953. One made a force landing in the guatemalan mountains and the occupants were taken prisoners....Now you can re-live the incredible situation as it has been written in the top secret papers revealed by Dr. Fritti....they are called "The Guatemalan Incident Papers!!!!".. It is recomended that you fly to his small airfield where he is camping out with many world scientists before checking the burning object...You are now in 1954 so use an period aircraft.
Posted Nov 21, 2009 17:14 by Gera Godoy Canova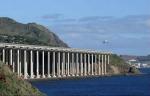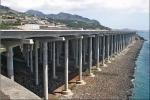 15.07Mb (23169 downloads)
I have created the next in The Most Dangerous Airports Mission Series, namely Madeira. The airport runway has a unique feature, it was lengthed by ± 1 mile by adding a section build on 70 meters high pillars.
Posted Nov 19, 2009 12:00 by Robbie Albers
6.14Mb (7969 downloads)
I have created the next in The Most Dangerous Airports Mission Series, namely Gibraltar. Gibratlar is situated on a Peninsalu on the south east coast of Spain and has several daily flights, it also serves as a air force base. The two interesting features about this airport is the intimidating peer into the sea on the west coast and the main road crossing the runway with a set of traffic light to stop traffic during take-offs and landing.
Posted Nov 15, 2009 15:37 by Robbie Albers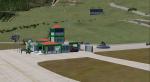 2.57Mb (7574 downloads)
I have created the next in The Most Dangerous Airports Mission Series, namely Saba Island. The Saba Island is close to Princess Juliana and has a extremely short runway, only 800 ft long. You have been chartered by a honeymoon couple to take them to the island for their honeymoon.
Posted Nov 3, 2009 11:06 by Robbie Albers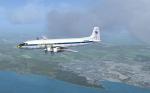 1.02Mb (2472 downloads)
FSAdventureSky 1959 Flight....'CARGO RUN FROM Panama City to Bucaramanga '------The Coast Route of Colombia------Panama City, February 1959 This flight will leave Panama City very early in the morning making its first stop in Cartagena, Colombia. The flight starts at Tocument Airport at 5:30 AM with a full aircraft of Chiquita Bananas as well as Pineapples and Melons. Sometimes the captain will take his wife but not on this trip since the weather is not the best and the plane is quite full. After Cartagena the flight goes on to Barranquilla, where more cargo will be taken and then on to the nearby Santa Marta. After some coffee and chacala cookies on you go to Maracaibo, Venezuela. Lunch for your Co-pilot, Miss Zeri Borsilla and yourself will be served here at the company's lunch room. You then take off to your final destination which is Bucaramanga Colombia..... Weather is so so and remember this is a long flight so do carry some music casettes for some entertainment... Since tomorrow is a free day a 'Bonus' scenery flight is included...just rent a plane and go have a Picnic with your Co-Pilot :):)
Posted Oct 31, 2009 00:08 by Gera Godoy Canova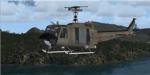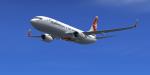 39.26Mb (13074 downloads)
An exciting and realistic mission that happened in the Andes in 1972. Fly the Bell UH-1 of the Chilean med-evac in the spectacular and dangerous Andes mountain near the Chilean border, land near the wreck of the Uruguyan air force flight 571, and save the last 8 Christians Rugby Club survivor stranded for 73 days in the mountains. Beware of fog and high mountains in this area and keep a sharp eye! Good luck ! Version 2.00 corrected a little bug in rescue area landing trigger (not alligned correcly on the ground)
Posted Oct 29, 2009 17:41 by Ronald '' Woodylepic '' Da ..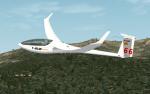 5.13Mb (1211 downloads)
This is the Sabadell to Perpignan in France. New version gliding race. New flight plan. You will have to fly from Sabadell at the north east from Spain to Perpignan in the south of France. You will have to pass the pyrenees mountains. This race is extracted from the pack " Gliding competitions in the Pyrenees" from www.roussillonaerosimulation.com. Mathieu O'HARE
Posted Oct 28, 2009 10:05 by Mathieu O'HARE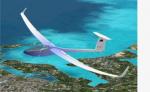 5.67Mb (823 downloads)
This is the last update of the previous Perth to Margaret River. New flight plan. Fly from Perth to Margaret river on the western coast of Australia. This is the first race of the Australian Challenge Part.1. More details if you are interested at www.roussillonaerosimulation.com Mathieu O'HARE
Posted Oct 28, 2009 09:50 by Mathieu O'HARE

1.11Mb (1764 downloads)
FSAdventureSky Flight--Back in 1942, German Guerrero was only 23 and a young Lieutenant in the Peruvian Army. His assigned duty was in the Amazon Jungle of Peru where he served for four years. Every four months he would get a pass for one week to go see his young wife in Lima. He told me many stories of those days, some of awe and some of "high doubts":). German was a great friend and this is an example of the "flights in the Catalina" which he took to return to civilization and embrace his wife for a few days. This is the flight of FAP 559, a Consolidated Catalina, from 667-CER, an army base located in MANU (SPNU) to 778-CER and then on to Lima. Its was in the hight of the "rainy Season" and the pilot flew below the clouds over the jungle and high Andes Mountains under heavy rain all the way. Can you fly it and stand the rigors of it safely?....here is your chance.
Posted Oct 26, 2009 11:06 by Gera Godoy Canova