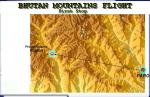 25.92Mb (3228 downloads)
Nepal Airlines Flight in the mountains of Bhutan. This Route is called "The Black Cross Flight" since IETA has classified all the airports in these forgotten mountains as "Extremely Dangerous in good weather", if the weather is bad there is no classification for them!!!!. Pilots on this route usually ask to be transfered after their first flight and they are sent to the easy Lukla run.---Today the flight is late due to engine problems and the weather has deteriorated in the last hour. So you have the flight, it will be late in the evening, luckily for you these airfields do have some lights. Have a nice flight and do not scare the passengers more than they are already...Uses the Premier Aircraft Design DHC6-400:
Posted Sep 19, 2009 00:02 by Gera Godoy Canova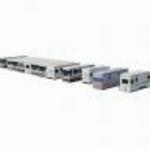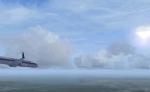 1.96Mb (8004 downloads)
This mission pack includes 3 missions all with Challenging Approaches that will test your piloting skills. SP2/Acceleration Only. www.SimMissions.com
Posted Sep 16, 2009 18:48 by Michael Jorgensen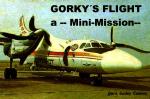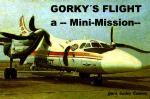 13.37Mb (3695 downloads)
FSadventureSky's Mini-Mission--or "Quicky Flight of the day"... --Flying from Kosice to Tatry is a daily affair for Capt. Gorky Trusky. Each morning he gets up at 5:00 am has his frozen Rouka egg breakfast(?), gets into his moped and drives to the airport. After kicking the tires of the old AN-26 he plays with "piktu" the airport dog , checks on Milia the company secretary then gets into his aircraft's seat to start his daily chore. Today is raining pretty hard and there are many thunderstorms on route.He will not be flying today since he is going fishing at lake Gulyku with Petrosk his boss and partner in drinking habits. So,You are flying today as captain of the flight, with Katrina and Shasha as assistants..
Posted Sep 9, 2009 11:46 by Gera Godoy Canova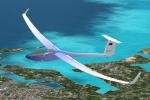 5.66Mb (1205 downloads)
Hi, There is a new gliding race that can be downloaded freeware from www.roussillonaerosimulation.com . It's the first stage of new pack call Australian challenge/Gliding across Australia/Perth to Margaret River. The full pack will be released end of september begening of october. The races are in french and english. Mission design by www.roussillonaerosimulation.com
Posted Sep 8, 2009 09:30 by Mathieu O'HARE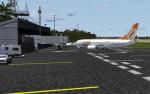 0.95Mb (7621 downloads)
FSadventureSky Flight...Finally, Amazonas Air joined forces with virtual Gol (use FS9 Gol's 737 available in many places) and they are now flying a test hop to see if it is feasable to continue the route. Fly again in the Amazon jungle with these intrepid pilots who battle bad weather, incredible thunderstorms and mosquitoes. This is the fourth episode of flights in the Amazon basin, not a Boston to New York run!!! no vors here dudes!!. This FSadventureFlight will test your skills flying the 737 to "not to large airfields"!!!! some are regular airports others...well you'll see. Includes two new airfields, a bunch of eyecandy and you can always use these airfields with your preferite aircraft later on.....tube flyers check yourself in these fields...your girl friend will love you more for it.
Posted Sep 4, 2009 16:39 by Gera Godoy Canova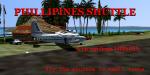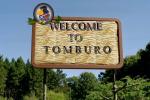 9.75Mb (4234 downloads)
A FSX Mission for ship shape airline pilots out of a job. Fly with Olas Air, the newest Shuttle service in the Phillipines. Salary according to your experience and tact with passengers, specially women. You will be checked by Capt. Sireia Blanca, senior pilot of the company, she will really check you out. Important....clean nails are a must if you have any desire to fly these DH8's. Will need for mission...Dash 8-311 Regional airliner from Premaircraft.com "Five Aircraft Package-European" since Olas is part of Cirrus which is a partner of Lufthansa (Got it?)......file: dhc8_5ex.zip. Have a nice flight.
Posted Aug 26, 2009 17:38 by Gera Godoy Canova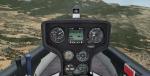 6.05Mb (1230 downloads)
Fly over the reunion island in the indian ocean. The lengnt of the run is around 130 nautical miles. This is the English version of the previous release. DEo the run and send your time to www.roussillonaerosimulation.com. Good flight and fun to all. Mathieu O'HARE.
Posted Aug 24, 2009 05:23 by Mathieu O'HARE
5.87Mb (976 downloads)
Gilding run over the Reunion island in the Indian ocean. Fly for the airport of Saint-Denis to land at Saint-Pierre. You will have to cross the highest summit of the island. This is a French language version, English version will be released soon.
Posted Aug 22, 2009 15:30 by Mathieu O'HARE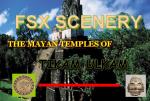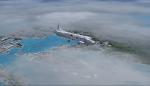 5.56Mb (3036 downloads)
This Mission will allow pilots to search for Hurricane Bill until it dissipates. You can used it to find other hurricanes as the season continues. You will need Hi Fi's "Active Sky" weather program since it's the only one that depicts a hurricane perfectly in FSX. I have used the Orion P3 in NOA's livery as the default aircraft but you can use any you desire. Have a good flight hunting Hurricanes.
Posted Aug 21, 2009 01:07 by Gera Godoy Canova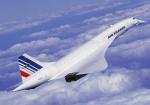 1.20Mb (6723 downloads)
This mission is exactly the same as the first mission, accept for the take-off time which is now early in the morning, flying back into night and landing again after sunrise. This is a historic flight created with various input from the internet to make the flight as real as possible. You are a captain of the famous Concorde registered in Air France colours. The flight is a routine flight from Charles-de-Gaulle to John F. Kennedy that was on the daily flight schedule in the peak of the Concorde's life before all the problems started.
Posted Aug 16, 2009 15:58 by Robbie Albers