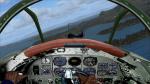 2.29Mb (253 downloads)
New FSX photoreal panel for the rare and beautyfull Heinkel He-112. Whilst my old panel addon from 2009 was a photoshop work based on a tiny thumbnail photograph my new panel is based on a good photograph of a extremly rare or maybe the only one restored He-112 instrument panel. The 2D-panel and the VC are totally matching and belongs to the pretty modell from A.F.Scrub. Panel and configuration from Erwin Welker.
Posted Nov 9, 2018 03:54 by Erwin Welker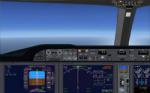 8.27Mb (1085 downloads)
FSX New 2D Panel for CamSim Boeing 787, all models and versions. 2D Panel design and paint by Camil Valiquette.
Posted Jul 16, 2018 04:27 by Camil Valiquette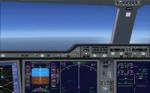 8.30Mb (1014 downloads)
FSX New 2D Panel for CamSim Airbus A350, all models and versions. 2D Panel design and paint by Camil Valiquette.
Posted Jul 16, 2018 04:24 by Camil Valiquette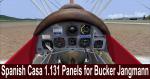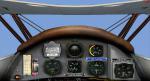 8.46Mb (589 downloads)
This is a photoreal Casa 1.131 Spanish Version for my FSX Bucker 131 Jungmann upgrade for both the VC and 2D Panel. This was made after requests from my friends Jose Mur from Spain and Carlos Gizzi from Argentina. This should also work in FS2004 but is tested only in FSX. Modifications were done in panel textures in VC and in 2D panel to look as close as possible to the real Casa cockpit. The gauges were also redone in Spanish and some were completely changed with new ones. Installation instructions included. You can download my FSX Jangmann upgrade from the link bellow here at Simviation's FSX Vintage pages. Have Lots of Fun. By Hellenic Aircraft Yiannis Katehis Tsetsas 2018.(File Size:8.46mb)
Posted Feb 12, 2018 18:51 by Yiannis Katehis Tsetsas
0.00Mb (137 downloads)
Since Logitech is now selling the FIP there is a little to change in my gauges to make them work. Very simple.
Posted Sep 22, 2017 10:03 by philippe verhaege
0.07Mb (383 downloads)
This is the missing sound file for the G550 panel. Just unzip and copy this file to the FSX\Gauges directory and the cockpit sounds in the Gulfstream G550 panel will work.
Posted Sep 12, 2017 18:07 by G.Munro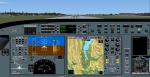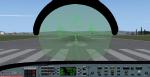 27.38Mb (1232 downloads)
The Gulfstream G550 is a large long range executive jet which can carry up to 22 passengers. Although this panel is only a 2D panel it includes most of the features of the real flight deck including fully comprehensive synoptic displays, HUD to Gulfstream specs, authentic cockpit sounds, complete working overhead panel, complete Normal checklists, large set of CAS messages, and my latest GPS. Some of the artwork is not great but the functionality is not bad. This is a very complex panel not suited to the beginner. It is ESSENTIAL to study the included manual.
Posted Sep 11, 2017 22:23 by G. Munro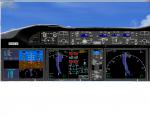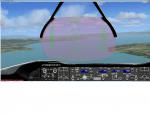 17.19Mb (3025 downloads)
Apologies to all who downloaded my Version 2 of the Boeing 787. I completely forgot to include the GPS module. This is the whole package again with the GPS module and manual and also a couple of small bug fixes - Fuel Flow not work and Auto Mach. Please replace the original B787V2.cab and copy the additional gpsnew.cab. No change to any functions except installation.
Posted Aug 19, 2017 20:26 by G. Munro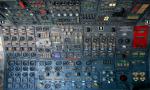 12.07Mb (652 downloads)
Special thanks to Barnaby Britton for permission to use his really nice (and complete) flight engineer panel photo, many thanks also to the "747 classic" site for the fuel dump panel picture! Panel tested only in FSX + Acceleration with "Ready for Pushback (RFP) 747-200" and "Openskys" 747-200! Please take a look into the documentation folder to get more info!
Posted Jul 25, 2017 23:15 by Andiroto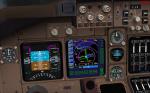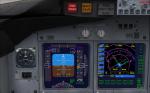 1.21Mb (3934 downloads)
If you ever wanted to have something similar to the Garmin GPS in the cockpits of the A321, 737, 747 or CRJ700 then this addon is for you. What this addon does is add a touch screen gps right in the virtual cockpits of some of the default aircraft in FSX. This is good if you want to be able to view the GPS route in your 3D virtual cockpit without opening the 2D GPS panel and blocking part of your screen. This addon only supports aircraft with a multi function display. Airbus A321 Boeing 737-800 Boeing 747-400 Bombardier CRJ700 It replaces the useless navigation display with a fully working gps!
Posted Jul 19, 2017 19:27 by Mightylink