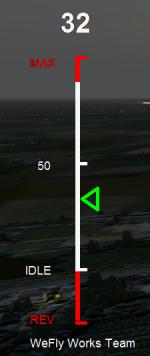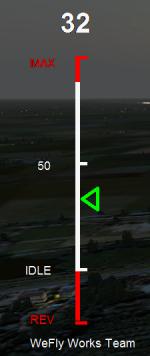 0.00Mb (1239 downloads)
The On-Screen Throttle meter will help users when there is no physical throttle quadrant available you will be able to use this module/gauge for multi-engine aircraft and work flawlessly.
Posted Mar 30, 2015 19:29 by WeFly Works Team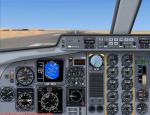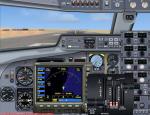 4.23Mb (1348 downloads)
Panel 2D for Fokker F-50 (or twin-engine turboprop), by Enrique Medal. Using only original fsx gauges
Posted Mar 16, 2015 16:25 by Enrique Medal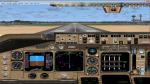 10.58Mb (1948 downloads)
This is a new panel for the Boeing 747-400 based on photos of actual flight decks and on the panel designed by Ken Mitchell in the early 2000s. Most of the more complex gauges are modified default gauges with extensive bug fixing and replacement of obsolete gauges. This panel works well with the default Boeing 747 and also with others. It is specifically designed for high resolution and will probably not work on 640X480 screens. All gauges are in XML so although it has been tested for FSX it will probably work on FS9. This panel actually works "out-of-the-box" without issues. All panel labels are also clearly readable.
Posted Feb 18, 2015 08:16 by G. Munro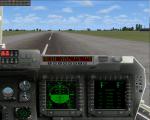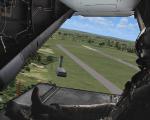 13.29Mb (1893 downloads)
New 2D panel and (if you want) extra fixed views for Vlad Zhyhulskiys FS 2004 Osprey model! With FMC, TCAS, PFD, HSI, Engine and System displays. Has no VC. Please read installation.txt for the fixed 2D views in FSX!Only tested in FSX + Acceleration! Many thanks to Vlad Zhyhulskiy for the original V22 Osprey model, Yahia for new aerodynamics, Douglas S. Dawson for his gauge, that allows additional 2D views in FSX, Philippe Wallaert for the Autopilot and Dietmar Loleit for the TCAS gauge! Honeywell for the FMC and the unknown guy(s) who have made the PFD and HSI display for the F-18 Hornet! Dash24 for a part of his pic which I have used to make the main panel!
Posted Feb 17, 2015 16:40 by Andiroto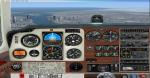 2.31Mb (663 downloads)
This is an update to the Kenwigair Bonanza panel. This will work for any single engine Bonanza type. All gauges are XML by various Authors. 2D panel only
Posted Feb 3, 2015 09:34 by Michael E. Roberts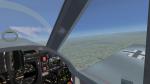 7.94Mb (779 downloads)
FSX/FS2004 VC mode for the Messerschmitt BF109E from Pierre Marchadier. (Requires Messerschmitt_BF-109EF.zip from Michael E. Roberts). This addon provides a basic VC which is matching the 2D-panel (nonfunctional gauges), weapon effects and FSX-camera views. Configuration by Erwin Welker
Posted May 28, 2014 05:17 by Erwin Welker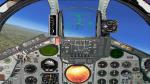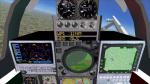 8.62Mb (933 downloads)
FSX photorealistic Panel for MRCA Tornado. The panel provides three wingman views and comes with camera- and weapon configuration. For the DSB-Tornado there are two different load out models with VC, one for the pilot (the animation of the fuel nozzle can be watched) and one for the RSO at the rear seat. This VCs makes the DSB-Tornado fully FSX-compatibel but they don't have working gauges. Bitmaps and configuration by Erwin Welker
Posted May 23, 2014 04:26 by Erwin Welker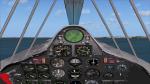 8.91Mb (407 downloads)
FSX/FS2004 semi photorealistic Panel for XF2Y-1 Sea Dart. This was the one and only supersonic seaplane in the world; only 3 pieces where buildt. Kazunori Ito's Sea Dart is fully FSX-compatibel. The VC is non functional but the texture is reworked so it is matching the 2D-panel. Bitmaps and configuration by Erwin Welker
Posted May 18, 2014 02:53 by Erwin Welker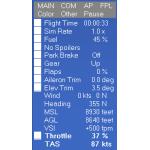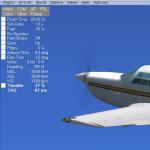 1.14Mb (1048 downloads)
On-screen text display of flight data that operates equipment and dials settings. Includes a 70-page manual loaded with info about text gauges and panels, XML examples, and tips, plus detailed info about the FSX Shift-Z feature. Ver 4.0 is a complete re-write with too many adds and fixes to list here. Now has size settings that are transferable from aircraft to aircraft. Switch between two color schemes with a single click. By Rick Federmann
Posted May 9, 2014 07:37 by Pville211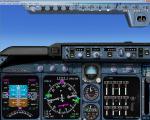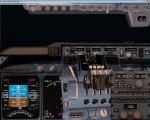 3.71Mb (1456 downloads)
Generic 2D panel (no VC) for modern four engines jet, by Enrique Medal. Use only original fsx gauges, specifically the following, which must be in the gauges folder: fs9gps.cab. All others gauges are compiled into the file jet4engX.cab (aported). This panel is an adaptation of 747-fsx's panel, and its strickly for freeware, not to be sold. (I dont know if this panel could be used in Fs2004).
Posted May 5, 2014 19:27 by Enrique Medal