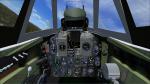 0.50Mb (630 downloads)
FS2004/FSX VC-Panel upgrade for the Republic P-47d Thunderbolt "Jug" from A.F.Scrub (P47D_Jug). This upgrade will improve the VC so it looks identical to the photorealistc 2D-panel. Configuration by Erwin Welker
Posted Oct 15, 2013 04:09 by Erwin Welker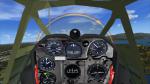 2.43Mb (677 downloads)
FSX/FS2004 VC-Panel upgrade for the Douglas Dauntless SBD3 from Paul Clawson (SBD3.zip). Additional there are added views and weapon effect configurations. This upgrade will improve the VC so it looks identical to the photorealistc 2D-panel. Configuration by Erwin Welker
Posted Oct 14, 2013 05:45 by Erwin Welker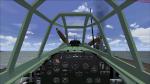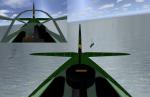 0.54Mb (337 downloads)
FSX/FS2004 VC-Panel upgrade for Erik Hertzbergers Mitsubishi B6N2 Tenzan (MitsubishiB6N2.zip). This upgrade will improve the VC so it looks identical to the 2D-panel. Additional there are added views and weapon effect configurations. VC-Configuration by Michael Pook, cameras with reargunner view and effect configuration by Erwin Welker
Posted Oct 14, 2013 05:38 by Erwin Welker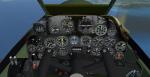 0.51Mb (1668 downloads)
FSX VC-Panel upgrade for Mel Mutters P-38 Lightning Panel used in the FSX-aircrafts from David C. Copley. Additional there are added views and weapon effect configurations. This upgrade will improve the VC so it looks identical to the 2D-panel. Configuration by Erwin Welker
Posted Oct 9, 2013 06:58 by Erwin Welker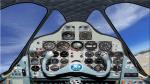 1.95Mb (433 downloads)
FSX panel for Douglas X-3 Stiletto. The photoreal 2D-panel is matching the VC of Kazunori Itos FS2004-model, updated by Michael Pook for FSX. Bitmap and reconfiguration by Erwin Welker
Posted Oct 7, 2013 05:52 by Erwin Welker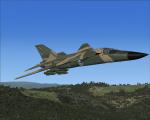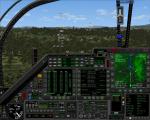 34.09Mb (1315 downloads)
FSX F-111 PIG HUD PROJECT-Navigation/Situation awareness cockpit. ** F-111 Build Std 08 - WEF 08AUG2013 ** NEW PANEL ONLY **If 'ALPHA F-111 PIG HUD' aircraft already installed. Global reach Strike-Navigation, Study the included screenshots. Integrated Mission Adaptive Flight Plan Editor can enter ICAO's, Lat/Longs, Radar Postn, Waypoints, either as, Add Wpt/Direct To/ Replacement.*Advanced Mult Function Radar.*AI 'Lock On'*Pave Tack in ckpt all aspect viewer.* Unified autopilot*HUD* Series of MFD's, massive amt of data* Active leg switches* Custon Inst's* Programmable Ripple bomb switch* Optimised for 2D pilot ckpt and 4X3 aspect ratio monitor* 84 Page detailed Flight Manual* Based on Virtavia Freeware F-111* Possibly most advanced NAV Pnl available. By Karol Chlebowski
Posted Sep 6, 2013 02:51 by Karol Chlebowski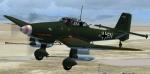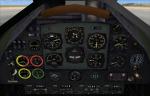 3.96Mb (957 downloads)
I reconfigured all the VC gauges according to Jean-Pierre Langer`s photorealistic 2d panel and added more gauges to it to make it look more complete. Thanks to Jean-Pierre, whose great panel is part of this download.
Posted Aug 24, 2013 10:49 by Michael Pook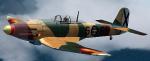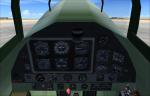 0.08Mb (207 downloads)
This is a texture fix for the He-112b,which forgot to enclose in my recent upload of the He-112b VC. Sorry!
Posted Aug 24, 2013 05:42 by Michael Pook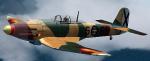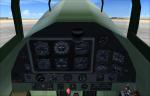 8.87Mb (544 downloads)
This is a VC update for A.F.Scrub's He-112b, the German WII single engine fighter. I eliminated the blurr and added more gauges to make the panel look more complete and detailed. by Michael Pook
Posted Aug 21, 2013 15:17 by Michael Pook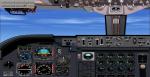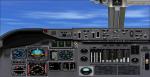 19.33Mb (3609 downloads)
Here are two panels suitable for Project Open Sky early Boeing 747s (100, 200, 300, & SP). I reworked the Francisco Silva fs2004 747-200 panel and the Ken Mitchell fs2004 747-200r panel with gauges by Ken Mitchell. Also included is the Project Open Sky utilities panel. No VC panel.
Posted Jul 26, 2013 04:07 by Michael E. Roberts