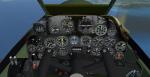 0.51Mb (1689 downloads)
FSX VC-Panel upgrade for Mel Mutters P-38 Lightning Panel used in the FSX-aircrafts from David C. Copley. Additional there are added views and weapon effect configurations. This upgrade will improve the VC so it looks identical to the 2D-panel. Configuration by Erwin Welker
Posted Oct 9, 2013 06:58 by Erwin Welker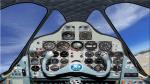 1.95Mb (436 downloads)
FSX panel for Douglas X-3 Stiletto. The photoreal 2D-panel is matching the VC of Kazunori Itos FS2004-model, updated by Michael Pook for FSX. Bitmap and reconfiguration by Erwin Welker
Posted Oct 7, 2013 05:52 by Erwin Welker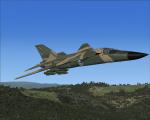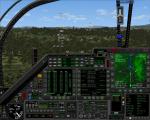 34.09Mb (1339 downloads)
FSX F-111 PIG HUD PROJECT-Navigation/Situation awareness cockpit. ** F-111 Build Std 08 - WEF 08AUG2013 ** NEW PANEL ONLY **If 'ALPHA F-111 PIG HUD' aircraft already installed. Global reach Strike-Navigation, Study the included screenshots. Integrated Mission Adaptive Flight Plan Editor can enter ICAO's, Lat/Longs, Radar Postn, Waypoints, either as, Add Wpt/Direct To/ Replacement.*Advanced Mult Function Radar.*AI 'Lock On'*Pave Tack in ckpt all aspect viewer.* Unified autopilot*HUD* Series of MFD's, massive amt of data* Active leg switches* Custon Inst's* Programmable Ripple bomb switch* Optimised for 2D pilot ckpt and 4X3 aspect ratio monitor* 84 Page detailed Flight Manual* Based on Virtavia Freeware F-111* Possibly most advanced NAV Pnl available. By Karol Chlebowski
Posted Sep 6, 2013 02:51 by Karol Chlebowski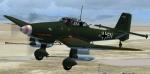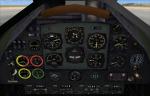 3.96Mb (976 downloads)
I reconfigured all the VC gauges according to Jean-Pierre Langer`s photorealistic 2d panel and added more gauges to it to make it look more complete. Thanks to Jean-Pierre, whose great panel is part of this download.
Posted Aug 24, 2013 10:49 by Michael Pook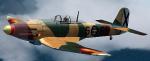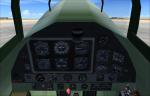 0.08Mb (214 downloads)
This is a texture fix for the He-112b,which forgot to enclose in my recent upload of the He-112b VC. Sorry!
Posted Aug 24, 2013 05:42 by Michael Pook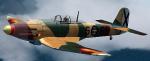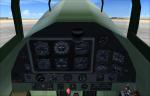 8.87Mb (548 downloads)
This is a VC update for A.F.Scrub's He-112b, the German WII single engine fighter. I eliminated the blurr and added more gauges to make the panel look more complete and detailed. by Michael Pook
Posted Aug 21, 2013 15:17 by Michael Pook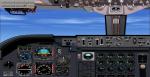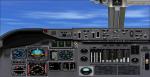 19.33Mb (3663 downloads)
Here are two panels suitable for Project Open Sky early Boeing 747s (100, 200, 300, & SP). I reworked the Francisco Silva fs2004 747-200 panel and the Ken Mitchell fs2004 747-200r panel with gauges by Ken Mitchell. Also included is the Project Open Sky utilities panel. No VC panel.
Posted Jul 26, 2013 04:07 by Michael E. Roberts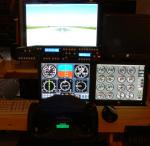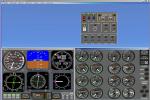 2.84Mb (1104 downloads)
The goal is to have a full MAIN screen empty but the external view. The panels can be used on different monitors. However they can be used also on one monitor only because they are resizable through FSX. This package offers 4 panels. Two for the avionic, one for the engines and one for the electrical and engine start. One avionic has shortcut symbols, the other do not have shortcut symbols. Of course any of these panels can be used independently or in conjunction with other panels.
Posted Jul 10, 2013 17:44 by Philippe Verhaege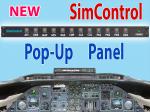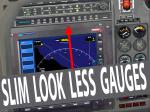 0.97Mb (1093 downloads)
This is a new gauge/control unit that i have developed in order to avoid adding all those simicons within the panel itself that I always thought were unrealistic looking and had a negative effect on the final outcome on a virtual cockpit or a 2D panel. This can either be placed within a panel as a single unit (one gauge to add and about 11 less) or as a pop-up panel that will appear at the bottom of the screen and since its so thin it will not bother the user during the operation of the craft. It will give him the advantage of controling pop-ups without having to keyboard in commands will in operation even on any of the exterior views of the craft and without even the 2D panel employed. There is a red indicator light when the unit has no power that will turn green when the battery and avionics switches are set to on. The unit controls up to 12 different pop-up panels that can be assigned to it. ATC, Kneeboard, Map, GPS, Radio Stack, Compass, Clock, Yoke (or Collective for Helicopters), Throtle Quarant and three more assignable panels of the developers choice. There are simple intructions with examples in the package. The gauge cab size is only 46 KB. By:Hellenic Aircraft/Yiannis Katehis Tsetsas.
Posted Jul 8, 2013 15:02 by YIANNIS KATEHIS TSETSAS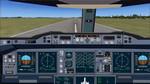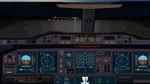 7.46Mb (8174 downloads)
This panel, based on original 4/3 - 2D panel by Philippe WALLAERT, is made for wide screen in high definition : 16/9 - 1920 x 1080 pixels. It should work in lower definition as well, if the ratio is kept in 16/9. The 3D cockpit has not been modified. Aibus_A380_Pack_V2.zip is needed. By Jacques Vallcaneras and Philippe Wallaert.
Posted Jun 14, 2013 11:01 by Jacques Vallcaneras