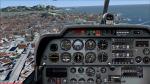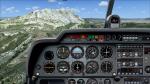 1.48Mb (1036 downloads)
Widescreen 2D panel for all versions of Yannick Lavigne-Fred Banting-Rob Young's Robin DR400. Larger sightseeing/landing panel and specific minipanel included. Adapted pop-up GPS and console. 2d panel only (not VC).
Posted Oct 9, 2012 16:27 by Jean-Luc Peters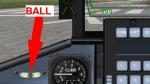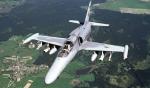 0.01Mb (367 downloads)
Ball gauge missing in the first upload. Sorry about that. Here it is.
Posted Oct 6, 2012 03:35 by Jean-Luc Peters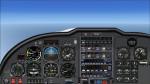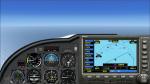 0.42Mb (764 downloads)
Comprehensive FSX widescreen 2D panel for Robert Christopher's wonderful Lancair Legacy + simpler, FSX compatible VC, both based on Bob's original design + Aircraft.cfg tweaks + new sound. Upgrades in Version 2.0: Improved background bmp; Integrated whisky compass; Larger switches for better readability; Take-off and Landing panel; Widescreen Minipanel with Legacy instruments; Radio sim-icon.
Posted Oct 5, 2012 01:24 by Jean-Luc Peters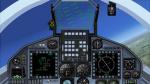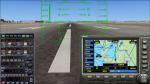 0.19Mb (843 downloads)
Widescreen 2D panel for Vit Storch's fantastic AERO Vodochody L-159A ALCA. Including large HUD-only landing view, and large size pop-up GPS + radio stack. Original VC unchanged.
Posted Oct 4, 2012 06:01 by Jean-Luc Peters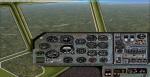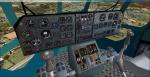 5.12Mb (507 downloads)
I updated Kazunori Ito's Mil MI-12 Homer 2D and VC panels using Vladimir Zhyhulskiy's An-12Bk and An-26 gauges. Includes both 2D and the working but basic VC panel.
Posted Oct 3, 2012 23:27 by Michael E. Roberts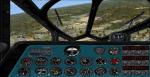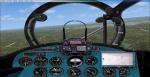 9.99Mb (610 downloads)
Updates for Tim Conrad's Mi-24 A & E helicopter panels using metric gauges from Vladimir Zhyhulskiy's An-26.
Posted Sep 28, 2012 04:08 by Michael E. Roberts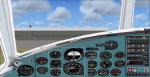 3.44Mb (293 downloads)
I updated Vladimir Zhyhulskiy's Mi-26 2D panel with gauges from his An-12Bk and An-26.
Posted Sep 27, 2012 21:59 by Michael E. Roberts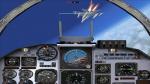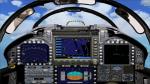 1.36Mb (854 downloads)
FSX Panel and cameras for the North American RA-5C Vigilante from Massimo Altieri. The 2D-panel is basing on the original panel but is improved in the details and is matching now to the VC. There is a second pilots panel with a better view for landings and a rear seat panel for the navigator with GPS and radio. The panelconfiguration is prepared for carrier launches using COP (rcbco-30.zip reqiered for full functions). The camera configuration provides 3 wingman views, 4 external and 3 internal extra views. Configuration by Erwin Welker
Posted Sep 1, 2012 12:57 by Erwin Welker
3.50Mb (732 downloads)
For use with turboprop aircraft that have been outfitted with the default Bombardier CRJ virtual cockpit. Contains a mix of default and 3rd party gauges. Enjoy
Posted Jul 28, 2012 01:33 by Skilaeb Dygsbi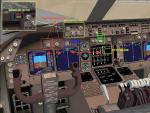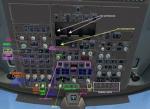 17.65Mb (51489 downloads)
FSND FSX Boeing 747 Upgraded Virtual Cockpit. An upgrade to replace the old default FSX Boeing 747-400 virtual cockpit. This revolutionizes your 747 VC! FMC, EICAS, MFD with control panel, GPWS, working wipers, cabin lights, fire suppression, avionics switch, fuel crossfeed, landing lights switches, taxi light switch, engine generators, APU generator, battery switch, starter switches, de-ice switch, general lights switches, and more! PDF file illustrated information. (BACK UP YOUR ORIGINAL!). FMC by Garrett Smith. GPWS by Rob Barendregt. Original VC Created and produced by: Alejandro Rojas Lucena.
Posted Jul 22, 2012 04:48 by Alejandro Rojas Lucena