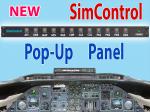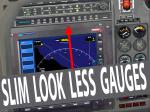 0.97Mb (1092 downloads)
This is a new gauge/control unit that i have developed in order to avoid adding all those simicons within the panel itself that I always thought were unrealistic looking and had a negative effect on the final outcome on a virtual cockpit or a 2D panel. This can either be placed within a panel as a single unit (one gauge to add and about 11 less) or as a pop-up panel that will appear at the bottom of the screen and since its so thin it will not bother the user during the operation of the craft. It will give him the advantage of controling pop-ups without having to keyboard in commands will in operation even on any of the exterior views of the craft and without even the 2D panel employed. There is a red indicator light when the unit has no power that will turn green when the battery and avionics switches are set to on. The unit controls up to 12 different pop-up panels that can be assigned to it. ATC, Kneeboard, Map, GPS, Radio Stack, Compass, Clock, Yoke (or Collective for Helicopters), Throtle Quarant and three more assignable panels of the developers choice. There are simple intructions with examples in the package. The gauge cab size is only 46 KB. By:Hellenic Aircraft/Yiannis Katehis Tsetsas.
Posted Jul 8, 2013 15:02 by YIANNIS KATEHIS TSETSAS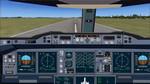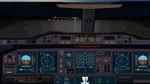 7.46Mb (8166 downloads)
This panel, based on original 4/3 - 2D panel by Philippe WALLAERT, is made for wide screen in high definition : 16/9 - 1920 x 1080 pixels. It should work in lower definition as well, if the ratio is kept in 16/9. The 3D cockpit has not been modified. Aibus_A380_Pack_V2.zip is needed. By Jacques Vallcaneras and Philippe Wallaert.
Posted Jun 14, 2013 11:01 by Jacques Vallcaneras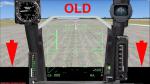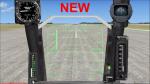 0.00Mb (489 downloads)
This patch gets rid of the black area at the bottom of the view out of the cockpit.
Posted May 7, 2013 11:03 by Jean-Luc Peters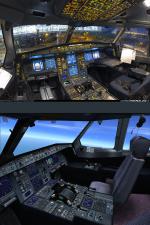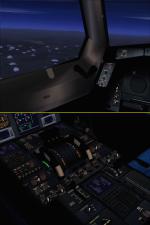 40.71Mb (23457 downloads)
FSX 'Virtual Cockpit' textures upgrade in 'strong gray color' for Airbus, A321, A330-200/300, A340-200/300/500/600 and A380-800. This package contains day and night textures that will make the Airbus 'cockpit textures' appear in full resolution in gray color. Enjoy them and happy landings. You can use these textures with the default fsx A321 and the VC by Thomas Ruth: A330's, A340's and A380 too. (A380 with the a340 VC)
Posted Apr 24, 2013 19:38 by Enrique Cornejo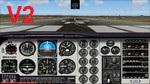 1.46Mb (1650 downloads)
Beech Baron 58 widescreen panel - Version 2. FSX : Enlarged radio panel to get better reading of radio frequencies. FS2004 : Same as FSX plus correction of the Panel.cfg concerning the VC. All instruments are now at the right places.
Posted Apr 17, 2013 07:38 by Jacques Vallcaneras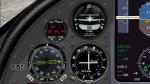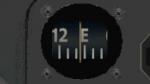 0.13Mb (250 downloads)
Patch for my 2D widescreen glass panel for Robert Chistopher's Lancair Legacy: missing gauge screws added.
Posted Mar 24, 2013 04:05 by Jean-Luc Peters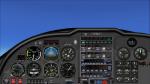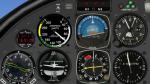 0.14Mb (385 downloads)
Patch for my 2D panel for Robert Christopher's Lancair Legacy: missing gauge screws added + single panel background bmp for all repaints.
Posted Mar 23, 2013 13:57 by Jean-Luc Peters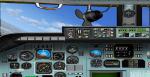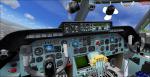 7.36Mb (4853 downloads)
I updated Tom Ruth's An-225 panel by adding the missing guage files and adjusting the view so you don't have to stare at the runway below the plane.
Posted Mar 17, 2013 03:40 by Michael E. Roberts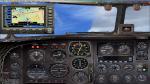 4.69Mb (2289 downloads)
Going a step further. Adding dual VOR capability on top of the dual ADF. Updated GPS to 500. Trim wheel and indicator. Duel fuel rate for mixture. And of course an autopilot. By Grant06
Posted Mar 12, 2013 19:46 by Grant06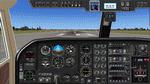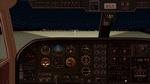 7.30Mb (976 downloads)
FSX/FS2004 Britten Norman BN-2 Islander 2D widescreen panel version 2. Will fit 16/9 monitors. By Jacques Vallcaneras
Posted Mar 2, 2013 02:23 by Jacques VALLCANERAS