0.01Mb (1215 downloads)
This is an ILS CAT II and III autoland gauge for various aircraft. Aircraft included are TDS B737NG 600, 700, 800, 900, TDS B787 (all models). Fine tuned for each one. With or without the autothrust engaged. Includes several options for ILS procedures. Published with permission from: Stefan Liebe who is the original author. Francois Dore who developed it further.
Posted Jun 11, 2015 16:30 by Dimitrios Moschos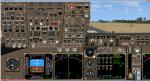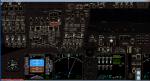 7.14Mb (3502 downloads)
Version 1 of this panel was simply an upgrade from the default panel with old gauges. This panel is a completely new panel with all new gauges including new MFD and PFD. Features include multiple CRT displays of 8 screens, almost all functions fully working, a popup ground handling panel with pushback, jetways, and individual door opening, backlight panel lighting and many more. Although this is a complex panel it is designed for the average non-pilot to get some of the flavour of large aircraft operation. It is specifically designed for 1920X1080 monitors although it should work on others but not in low resolution. It is fully written in XML so may also work on FS9 (not tested).
Posted May 17, 2015 08:29 by G. Munro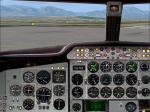 3.62Mb (1315 downloads)
Revised 2d panel for Rick Piper's HS748 updated by Stephen Browning.
Posted Apr 27, 2015 20:30 by Dave Rocholl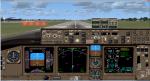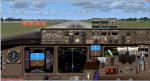 4.36Mb (3937 downloads)
This is a comprehensive Boeing 777 Panel with full functionality on almost all controls. It is designed specifically for FSX and for a 1920X1080 sized screen although it will work on other hi-res screens. Features include fully working, 13 CRT displays, detailed checklists, a neat little Ground Handling gauge giving 4 individual opening doors, Jetway, and Pushback, and detailed documentation. Although this is a fairly complex panel it can be flown quite easily and it is unnecessary to deal with all the features if not wanted. It is written entirely in XML so anyone who understands XML can see how it works and it probably should work on FS9 although this has not been tested. All of the gauges are new although the PFD and MFD are based on the default Boeing 737-800 gauges.
Posted Apr 17, 2015 21:13 by G. Munro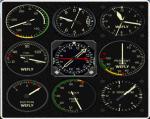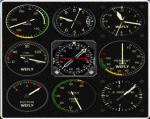 0.66Mb (1296 downloads)
The following mini-panel is great it has such a vintage sleek look and works like a charm i have listed all of the features below this is a great feature for someone who has an extra monitor to keep it up hope you like it Enjoy! Airspeed Indicator Altimeter Analog Clock Fuel Remaining Vertical Speed Indicator Torque Suction RPM RMI
Posted Mar 31, 2015 23:08 by WeFly Works Team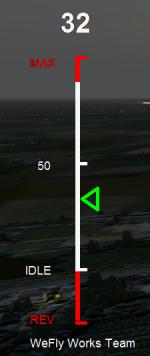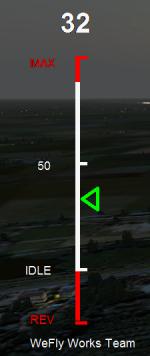 0.00Mb (1440 downloads)
The On-Screen Throttle meter will help users when there is no physical throttle quadrant available you will be able to use this module/gauge for multi-engine aircraft and work flawlessly.
Posted Mar 30, 2015 19:29 by WeFly Works Team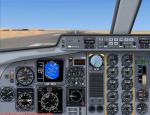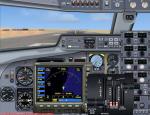 4.23Mb (1778 downloads)
Panel 2D for Fokker F-50 (or twin-engine turboprop), by Enrique Medal. Using only original fsx gauges
Posted Mar 16, 2015 16:25 by Enrique Medal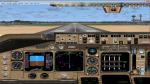 10.58Mb (2200 downloads)
This is a new panel for the Boeing 747-400 based on photos of actual flight decks and on the panel designed by Ken Mitchell in the early 2000s. Most of the more complex gauges are modified default gauges with extensive bug fixing and replacement of obsolete gauges. This panel works well with the default Boeing 747 and also with others. It is specifically designed for high resolution and will probably not work on 640X480 screens. All gauges are in XML so although it has been tested for FSX it will probably work on FS9. This panel actually works "out-of-the-box" without issues. All panel labels are also clearly readable.
Posted Feb 18, 2015 08:16 by G. Munro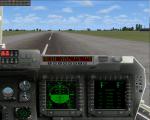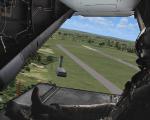 13.29Mb (2234 downloads)
New 2D panel and (if you want) extra fixed views for Vlad Zhyhulskiys FS 2004 Osprey model! With FMC, TCAS, PFD, HSI, Engine and System displays. Has no VC. Please read installation.txt for the fixed 2D views in FSX!Only tested in FSX + Acceleration! Many thanks to Vlad Zhyhulskiy for the original V22 Osprey model, Yahia for new aerodynamics, Douglas S. Dawson for his gauge, that allows additional 2D views in FSX, Philippe Wallaert for the Autopilot and Dietmar Loleit for the TCAS gauge! Honeywell for the FMC and the unknown guy(s) who have made the PFD and HSI display for the F-18 Hornet! Dash24 for a part of his pic which I have used to make the main panel!
Posted Feb 17, 2015 16:40 by Andiroto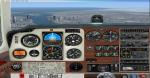 2.31Mb (844 downloads)
This is an update to the Kenwigair Bonanza panel. This will work for any single engine Bonanza type. All gauges are XML by various Authors. 2D panel only
Posted Feb 3, 2015 09:34 by Michael E. Roberts