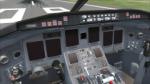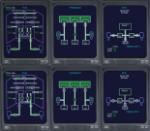 2.52Mb (4701 downloads)
Here is a significant bug fix of the avionics for the stock FSX Bombardier CRJ-700. This release address holes in the VC instrument panel when all engines and power are shut down. It also enables the full functionality of the EFIS (Electronic Flight Instrument System) which was never fully implemented by the ACES team. There are also other numerous fixes that are described in the release notes. This bug fix is supplied as a complete replacement for the "Bombardier_CRJ_700.cab" file that is located in the aircraft's "panel" directory. Tested with FSX Acceleration under Vista-64. Fix by Peter Honig (a.k.a. Tech Diver)
Posted Apr 20, 2010 21:29 by Peter Honig (a.k.a. Tech Dive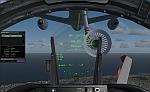 0.92Mb (10046 downloads)
The package contains an in-flight refueling gauge that can be installed on any aircraft and allows refueling in the air from any aircraft - in free flight or multiplayer. By Andy Niko and Jivko Rusev.
Posted Apr 17, 2010 19:30 by Jivko Rusev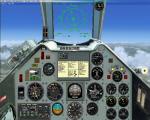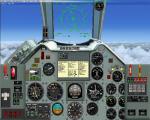 1.85Mb (3490 downloads)
Photorealistic 2 D panel for the Dassault/Dornier Alphajet. All original gauges in xml. You can use this panel with this excellent model: http://www.simviation.com/simviation/static.php?ID=64&page=21 Please see instructions in the readme.txt for installation and configuration.
Posted Apr 17, 2010 11:20 by Philippe Wallaert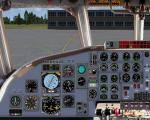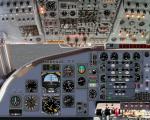 4.81Mb (1462 downloads)
Photorealistic 2D panel for Dassault Breguet Atlantique 2. This aircraft is still in use by the French NAVY. It works perfectly well with the splendid model by Massimo Tacolli here (you just have to replace the panel): Please consider notes in the readme.txt file (the autopilot section of aircraft.cfg has to be replaced).
Posted Apr 3, 2010 03:39 by Philippe Wallaert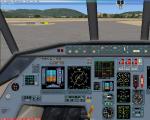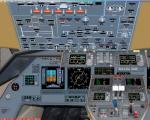 1.35Mb (1971 downloads)
2D panel for the Dassault Falcon 2000 based on real pictures. All original gauges in xml. See instructions for configuration (and with FS9) in the readme.txt file.
Posted Mar 23, 2010 04:27 by Philippe Wallaert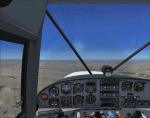 0.27Mb (2128 downloads)
For the default Maule M7 : Four (slightly) improved MS-FSX gauges : AP, VOR2 and HSI - actually just with better centered needles and redesigned mouse areas - and a redesigned NAV/GPS switch. I also propose a modified panel.cfg. By Pierre Fasseaux.
Posted Mar 18, 2010 08:01 by Pierre Fasseaux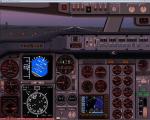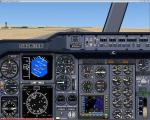 1.15Mb (4379 downloads)
2D for Airbus A300 & A310 is a modification of 737-400's original panel for Fs2004 & FSX. Uses FSX default gauges.
Posted Mar 6, 2010 13:10 by Enrique Medal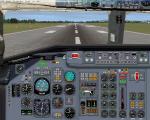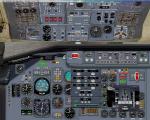 1.45Mb (5399 downloads)
2D panel for Dassault Mercure. This aircraft was in competition with Boeing 727 and 737 and had a few success, only eleven were built. You can use the very nice FS9 model from here which works perfectly well in FSX (you only have to replace the panel): http://www.simviation.com/fs2004jets227.htm All gauges in xml. See the readme.txt for instructions.
Posted Mar 5, 2010 12:44 by Philippe Wallaert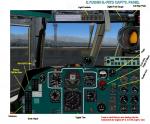 16.02Mb (2946 downloads)
Ilyushin Il76 2d panel/copilot panel. Can work in FSX or FS2004. Includes Gauges.
Posted Feb 21, 2010 14:12 by Alex Huff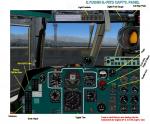 16.02Mb (1253 downloads)
Il76 panel and copilot panel. Can work in fsx or fs2004. Gauges included
Posted Feb 21, 2010 14:02 by Alex Huff