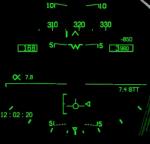 0.64Mb (4197 downloads)
High-resolution realistic HUD for default FSX Acceleration F/A-18. Includes 2D and VC HUD; Courseline steering arrow; Ability to link to NAV1, NAV2, or GPS; Multiple clock modes; Realistic HUD reject options; Altitude options; Energy caret; AOA bracket; ILS needles; ACLS tadpole; HUD switch panel; docs and image files for instructions on use. Modified for FSX Acceleration default F/A-18 by Damien13N.
Posted Sep 20, 2009 20:08 by Damien Oxier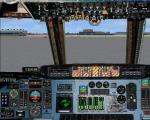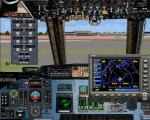 2.64Mb (7685 downloads)
2 D panel for the huge C5 Galaxy and C141. Based on real photo. All gauges in xml for a perfect compatibility with FSX. See readme file for instructions.
Posted Sep 16, 2009 06:43 by Philippe Wallaert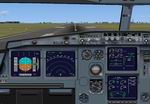 2.90Mb (8220 downloads)
FSX Airbus A320 Panel. All gauges work with P.A. flight model anda are only FSX default gauges. This panel may be used as alternate panel for default A-321 with working virtual cockpit. By Marco Spada. 2.9MB
Posted Sep 10, 2009 06:47 by archive
1.73Mb (12793 downloads)
FSX Airbus A-380 panel. Based on actual aircraft photos, this panel has all its gauges custumized. By Hector Molina. 1.7MB
Posted Sep 10, 2009 06:47 by archive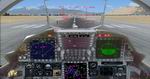 4.86Mb (3858 downloads)
FSX F-15E Panel. There are little to no F-15E panels in FSX. This is a simple but as accurate as possible F-15E panel. This package contains xml and regular gauges that work in FSX and represents the F-15E Strike Eagle cockpit. Only the bare essentials for flying were included. The F-15E Strike Eagle is a two-seater. In the rear seats the Weapons Safety Office (WSO). Therefore, this package contains the cockpit of the WSO too. The WSO is a pilot and if needed, can fly the jet from the back seat. The Coral_f-15_v2.cab is required and may be obtained here. Gauge credits where known included. Dana Eng. 5MB
Posted Sep 10, 2009 06:47 by archive
0.97Mb (2205 downloads)
FSX HUD for Commercial Jets. JelAir HUD including manual, version 3. Jacob Larsen. 990K
Posted Sep 10, 2009 06:47 by archive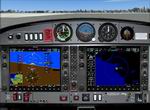 1.13Mb (2433 downloads)
FSX Diamond DA-40FP Panel. Used default FSX Gauges. Panel by iris Marrero. 1.1MB
Posted Sep 10, 2009 06:47 by archive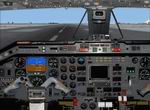 1.58Mb (4733 downloads)
FSX Embraer 120 2D panel v 3.0. Also for FS2004. Based on my former bitmap panels but slightly revisited. Upgraded set of gauges as annunciator, quadrant, new overhead panel, ... and some other improvements. Still based on the beautiful "Brazilia" designed by Eric Cantu. By Pierre Fasseaux. 1.6MB
Posted Sep 10, 2009 06:47 by archive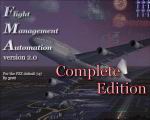 8.77Mb (8460 downloads)
FSX Flight Management Automation (FMA), adds VNAV automation to the FSX default Boeing 747 like an FMC. It also features thrust selection for a "pitch for air speed" logic as well as autoland for fully automated landings. If you want it to, FMA is capable of completing an entire flight on its own just after rotation. Also included is a version that handles only the VNAV. Each version now has an optional step climb feature. Additionally FMA can be deactivated at any time and doesn't use extra buttons allowing you to control it completely from the VC. This revision (version 2.0) includes many fixes detailed in the instructions. 9MB
Posted Sep 10, 2009 06:47 by archive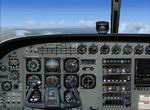 1.37Mb (2195 downloads)
FSX Alternative Cessna C208 Caravan 2D panel. Another one ! ... As a replacement for the default FSX C208. Based on photograph with XML gauges mainly from MSFSX (some of them slightly modified). No change at all for the VC. By Pierre Fasseaux. 1.4MB
Posted Sep 10, 2009 06:47 by archive