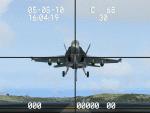 0.01Mb (3237 downloads)
The package contains a small gauge that shows the crosshairs appearing on the PLAT display (Pilot Landing Aid Television) on aircraft carriers. The gauge requires Orion Lyau's new Multiplayer Nimitz mission, which has the PLAT camera view. The PLAT view from the mission combined with the gauge crosshairs creates a realistic PLAT display for watching landing aircraft in Microsoft Flight Simulator X. By Jivko Rusev
Posted Dec 7, 2009 19:29 by Jivko Rusev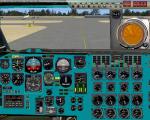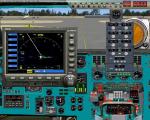 2.32Mb (2165 downloads)
2D panel for the transport aircraft IL76. All files in xml. See instructions in the readme.txt file (including installation with FS9).
Posted Dec 2, 2009 13:19 by Philippe Wallaert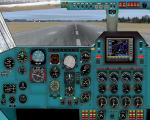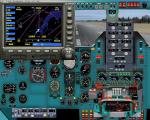 2.10Mb (2257 downloads)
2D panel for the Russian aircraft IL 62. All gauges in xml. Please consider instructions for installation in the readme.txt file (including for FS9).
Posted Dec 2, 2009 13:11 by Philippe Wallaert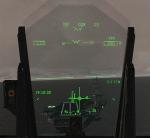 0.22Mb (23666 downloads)
A realistic head-up display (HUD) for the FSX Acceleration F/A-18 Hornet. The HUD is an enhanced version of the original HUD for the F/A-18 by Scott Printz. The original functionality Scott built into it is preserved, and the following new features are added: 1) Precise ILS and TACAN navigation for aircraft carriers (including moving carriers) that allow carrier landings in low visibility and at night. 2) The HUD symbology is conformal to the outside world: The horizon bar stays on the horizon, velocity vector shows actual flight path as read against the outside world (if you keep your vector pointed at a certain spot on the runway, this is exactly where you will land). 3) Caged mode with ghost vector for use in heavy side wind conditions. 4) Elements repositioned to make the HUD look as close as possible to the real Hornet HUD. By Jivko Rusev.
Posted Nov 29, 2009 14:30 by Jivko Rusev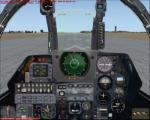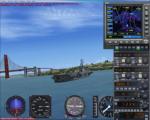 12.49Mb (4530 downloads)
Update of Danny Garnier's FSX 2D panel on Romain Lucas' Super Etendard package updated for FSX.
Posted Nov 27, 2009 07:27 by Jean-Luc Peters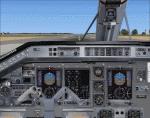 1.79Mb (5914 downloads)
FSX ONLY 2D panel for Embraer ERJ-135/140/145 serie (and other ones ?). Actually this a 145 type. All default FSX xml gauges except the PFD which is a modified Lear 45. By Pierre Fasseaux
Posted Nov 21, 2009 06:19 by Pierre Fasseaux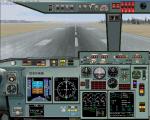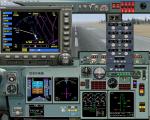 1.59Mb (3663 downloads)
Photorealistic 2D panel for a Ilyushin 96. All original gauges in xml. See instructions in the readme.txt file.
Posted Nov 18, 2009 13:34 by Philippe Wallaert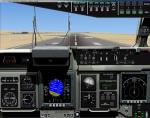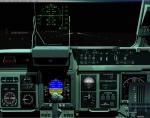 1.26Mb (5724 downloads)
FSX 2D panel for a Boeing C-17 Globemaster III. For use as an alternative 2d panel for C-17 (not VC). Maybe compatible in FS2004 also.
Posted Nov 18, 2009 09:17 by Enrique Medal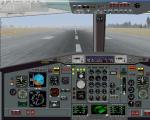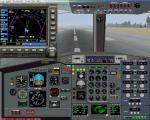 2.65Mb (10225 downloads)
2D panel for the Boeing 727. All gauges in xml for a full compatibility with FSX (also works with FS9). Inspired from a real photo. Please look instructions in readme.txt file.
Posted Nov 3, 2009 06:27 by Philippe Wallaert
1.56Mb (11695 downloads)
This is a fix for the POSKY 777 Panel above. This download contains a file needed to get FS to read the .gau gauges, and thus fix the blank gauge problem. This has been tested with FSX Deluxe w/ Acceleration, and SP2. You NEED the above panel for this to work. By Sam Fisher
Posted Oct 30, 2009 10:59 by Sam Fisher