2.10Mb (18640 downloads)
Photorealistic 2d panel BOEING 777.(may also work with FS2004, not tested)
Posted Jul 13, 2009 12:41 by Philippe Wallaert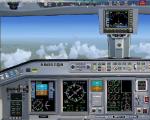 1.16Mb (8224 downloads)
2D panel for Embraer 190/195 based on real photo, no VC
Posted Jun 11, 2009 10:57 by Philippe WALLAERT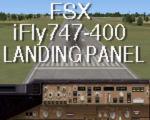 3.65Mb (5110 downloads)
2D landing panel for the FSX iFly 747-400 for the non VC pilots. Icon allows you to switch between Main and Landing panel. Also added ATC and MAP icons.
Posted May 21, 2009 18:55 by G. Bruce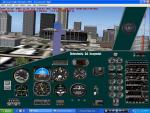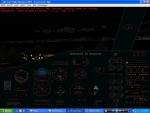 0.26Mb (1019 downloads)
This panel is my first one to be made from scratch. This panel will require a Doofenshmirtz Blimp, or you can use it for other twin-engined aircraft. I made the panel for the blimp because I think that the panel would have the finishing touch. Aircraft.cfg file for the Doofenshmirtz Blimp is included because I added the description for the Blimp. By Victor Vu.
Posted Mar 28, 2009 22:17 by Victor Vu

0.85Mb (7480 downloads)
This package contains three different HUD glasses mods. It is intended for the Microsoft Acceleration F/A-18 Hornet ONLY. The purpose of this package is to give your F/A-18 a more realistic look by replacing its HUD texture. Very easy to install with my easy and detailed guide on how to do it
Posted Feb 11, 2009 04:06 by Enrico B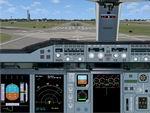 1.73Mb (23763 downloads)
FSX Airbus A-380 panel Based on actual aircraft photos, this panel has all its gauges custumized. By Hector Molina
Posted Dec 6, 2008 04:05 by Hector Molina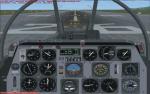 0.39Mb (2595 downloads)
This is an update for FSX acceleration of the F-86 panel that I did for FSX. This panel can be used for any F-86 aircraft or any other single engine jet that you wish. There is even an effects control gauge for an aircraft with an afterburner. Bob Chicilo.
Posted Dec 5, 2008 14:42 by Bob Chicilo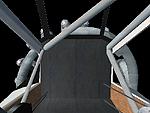 0.42Mb (548 downloads)
Early Fairchild Panel Background for FS2004 and GW3. A replacement panel background for the Early Fairchild series by James Hefner and Jim Douglass, made by Mick Morrissey from a screen shot of the VC.
Posted Dec 1, 2008 09:45 by James Hefner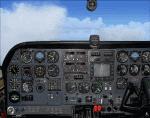 1.99Mb (4281 downloads)
2D panel built on the aircraft by Brett Henderson and Alejandro Rojas Lucena. All xml gauges - some especially designed for this aircraft (Collins 339 DME, chrono, ... ) and some MSFS modified. By Pierre Fasseaux
Posted Nov 13, 2008 09:19 by Pierre Fasseaux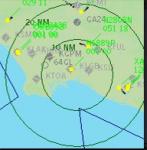 1.48Mb (18314 downloads)
This file is includes a radar panel, that can be addet to ANY plane you like. You can be ATC in multiplayer, or watch all the planes on the radar in free flight. (YES it does work in free flight, and no you do not need Deluxe to use it!!) View README for installing details. Made by Jonathan Koch Hougaard.
Posted Nov 8, 2008 12:52 by Jonathan Koch Hougaard