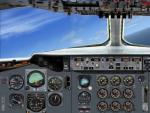 0.03Mb (8898 downloads)
2d panel for any FSX DC-10 aircraft.
Posted Aug 10, 2009 00:53 by Francisco Silva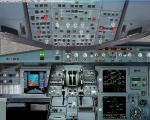 4.65Mb (10091 downloads)
Airbus A 319 2D panel based on real photo (no VC). All gauges in XML. This panel also works with all twin engines aircrafts from AIRBUS (A318, A320, A321, A330)
Posted Aug 9, 2009 06:01 by Philippe Wallaert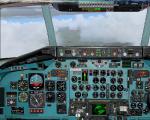 2.22Mb (6869 downloads)
2D panel for the Mc Donnell Douglas DC9 (Not VC). Based on a real photo. All gauges in XML
Posted Jul 23, 2009 05:47 by Philippe Wallaert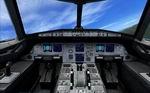 1.71Mb (10455 downloads)
FSX Default Airbus A321 Realistic Cockpit Textures. These textures have been made as close as possible to the real A321. All the default A321 cockpit textures have been updated. By Jordi Watmore.
Posted Jul 14, 2009 11:17 by Jordi Watmore.
2.10Mb (18772 downloads)
Photorealistic 2d panel BOEING 777.(may also work with FS2004, not tested)
Posted Jul 13, 2009 12:41 by Philippe Wallaert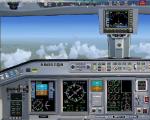 1.16Mb (8392 downloads)
2D panel for Embraer 190/195 based on real photo, no VC
Posted Jun 11, 2009 10:57 by Philippe WALLAERT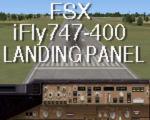 3.65Mb (5178 downloads)
2D landing panel for the FSX iFly 747-400 for the non VC pilots. Icon allows you to switch between Main and Landing panel. Also added ATC and MAP icons.
Posted May 21, 2009 18:55 by G. Bruce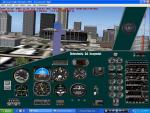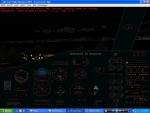 0.26Mb (1054 downloads)
This panel is my first one to be made from scratch. This panel will require a Doofenshmirtz Blimp, or you can use it for other twin-engined aircraft. I made the panel for the blimp because I think that the panel would have the finishing touch. Aircraft.cfg file for the Doofenshmirtz Blimp is included because I added the description for the Blimp. By Victor Vu.
Posted Mar 28, 2009 22:17 by Victor Vu

0.85Mb (7587 downloads)
This package contains three different HUD glasses mods. It is intended for the Microsoft Acceleration F/A-18 Hornet ONLY. The purpose of this package is to give your F/A-18 a more realistic look by replacing its HUD texture. Very easy to install with my easy and detailed guide on how to do it
Posted Feb 11, 2009 04:06 by Enrico B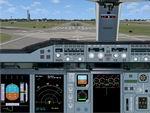 1.73Mb (23869 downloads)
FSX Airbus A-380 panel Based on actual aircraft photos, this panel has all its gauges custumized. By Hector Molina
Posted Dec 6, 2008 04:05 by Hector Molina