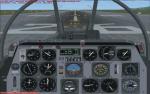 0.39Mb (2660 downloads)
This is an update for FSX acceleration of the F-86 panel that I did for FSX. This panel can be used for any F-86 aircraft or any other single engine jet that you wish. There is even an effects control gauge for an aircraft with an afterburner. Bob Chicilo.
Posted Dec 5, 2008 14:42 by Bob Chicilo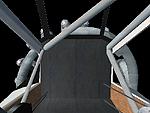 0.42Mb (609 downloads)
Early Fairchild Panel Background for FS2004 and GW3. A replacement panel background for the Early Fairchild series by James Hefner and Jim Douglass, made by Mick Morrissey from a screen shot of the VC.
Posted Dec 1, 2008 09:45 by James Hefner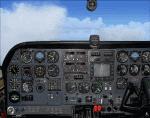 1.99Mb (4450 downloads)
2D panel built on the aircraft by Brett Henderson and Alejandro Rojas Lucena. All xml gauges - some especially designed for this aircraft (Collins 339 DME, chrono, ... ) and some MSFS modified. By Pierre Fasseaux
Posted Nov 13, 2008 09:19 by Pierre Fasseaux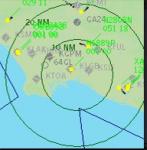 1.48Mb (18504 downloads)
This file is includes a radar panel, that can be addet to ANY plane you like. You can be ATC in multiplayer, or watch all the planes on the radar in free flight. (YES it does work in free flight, and no you do not need Deluxe to use it!!) View README for installing details. Made by Jonathan Koch Hougaard.
Posted Nov 8, 2008 12:52 by Jonathan Koch Hougaard
0.00Mb (1086 downloads)
This is a modification of the panel.cfg file from Don Halcom's Tecnam P2002 Sierra. Instructions are included in the Readme.txt file. My first upload so go easy on me.
Posted Oct 22, 2008 14:05 by Rory Starkweather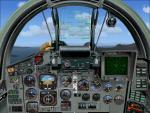 28.39Mb (11447 downloads)
Have you searched every FS site for a FSX compatible Russian jet panel but come up nil? Do you hate when that Su-27 download is aliased to an F/A-18 panel. If you have had any of those problems, this panel is for you. This panel is a realistic panel for a MiG-29 or Sukhoi Su-27. It is also good for the Su-33. See my website, www.bradensflightsimdesign.co.cc for more downloads, including Russian jets. See readme for support info. MiG-29 panel by Braden Peters
Posted Oct 13, 2008 18:59 by Braden Peters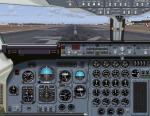 8.01Mb (15520 downloads)
FSX BAe 146 Panel v4.1 Betaversion. Completely new panel and system trainer for the British Aerospace BAe 146. This new version contents now all working systems like electric, hydraulic, fuel, pressurization and many other. Those systems based very close on the real BAe 146 systems and were programmed close to the manual and with the information and description of real world pilots. Version 4.1 contents now a full working TMS (thrust Modulation System), and all modes of the AFGS (Automatic Flight Guidance System), including AP SYNC. Completely new is the possibility now to save the complete cockpit state. A 160 pages manual which is necessary to handle all the complex functions is included together with a set of flight dynamics for all available models to bring them to work with the panel. By Matthias Lieberecht - The BAe Panel Project.
Posted Sep 26, 2008 03:57 by BAe Panel Project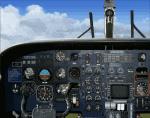 2.85Mb (4030 downloads)
Updated 2D panel FS-X and FS2004 in replacement of FPD228.zip. Renamed gauges container as FP_Do228.cab. Others files (included) were good. All XML gauges some (adapted) from MS and some newly built by the author. Built on the aircraft by Premier Aircraft Design. By Pierre Fasseaux
Posted Sep 14, 2008 12:26 by Pierre Fasseaux
3.45Mb (4356 downloads)
The Gauges for my 737-400 panel. Apologies
Posted Sep 14, 2008 09:42 by Stuart T.
0.24Mb (5334 downloads)
The Classic 737-400 panel, flyable in FSX
Posted Sep 13, 2008 16:22 by Stuart T.