0.00Mb (1039 downloads)
This is a modification of the panel.cfg file from Don Halcom's Tecnam P2002 Sierra. Instructions are included in the Readme.txt file. My first upload so go easy on me.
Posted Oct 22, 2008 14:05 by Rory Starkweather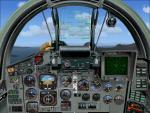 28.39Mb (11314 downloads)
Have you searched every FS site for a FSX compatible Russian jet panel but come up nil? Do you hate when that Su-27 download is aliased to an F/A-18 panel. If you have had any of those problems, this panel is for you. This panel is a realistic panel for a MiG-29 or Sukhoi Su-27. It is also good for the Su-33. See my website, www.bradensflightsimdesign.co.cc for more downloads, including Russian jets. See readme for support info. MiG-29 panel by Braden Peters
Posted Oct 13, 2008 18:59 by Braden Peters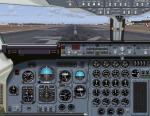 8.01Mb (15111 downloads)
FSX BAe 146 Panel v4.1 Betaversion. Completely new panel and system trainer for the British Aerospace BAe 146. This new version contents now all working systems like electric, hydraulic, fuel, pressurization and many other. Those systems based very close on the real BAe 146 systems and were programmed close to the manual and with the information and description of real world pilots. Version 4.1 contents now a full working TMS (thrust Modulation System), and all modes of the AFGS (Automatic Flight Guidance System), including AP SYNC. Completely new is the possibility now to save the complete cockpit state. A 160 pages manual which is necessary to handle all the complex functions is included together with a set of flight dynamics for all available models to bring them to work with the panel. By Matthias Lieberecht - The BAe Panel Project.
Posted Sep 26, 2008 03:57 by BAe Panel Project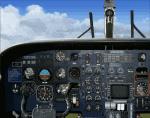 2.85Mb (3904 downloads)
Updated 2D panel FS-X and FS2004 in replacement of FPD228.zip. Renamed gauges container as FP_Do228.cab. Others files (included) were good. All XML gauges some (adapted) from MS and some newly built by the author. Built on the aircraft by Premier Aircraft Design. By Pierre Fasseaux
Posted Sep 14, 2008 12:26 by Pierre Fasseaux
3.45Mb (4285 downloads)
The Gauges for my 737-400 panel. Apologies
Posted Sep 14, 2008 09:42 by Stuart T.
0.24Mb (5248 downloads)
The Classic 737-400 panel, flyable in FSX
Posted Sep 13, 2008 16:22 by Stuart T.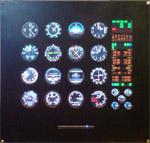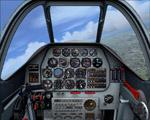 16.08Mb (6600 downloads)
This package contains fullscreen 2D panels (designed to be displayed on a second monitor) for all twelve default FSX aircraft with fewer than 2 engines. Both 5:4 and 4:3 versions are included, along with night-lighting. I've also thrown in a few bonus features which should prove useful even if you only have one monitor: -A fix for the "W" key issue (whereby unwanted parts of the VC appear when panning in the "No Cockpit" view. -A complete set of 2D panels for the P-51 Racer (Acceleration required). -Screen-only version of the GPS (ideal for use on a small TFT). -Over 70 bug fixes and improvements to the default gauges. Please see the enclosed ReadMe for more details.
Posted Sep 4, 2008 16:00 by Mike Steven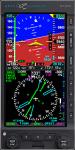 0.88Mb (6410 downloads)
Aspen Avionics EFD1000...A glass cockpit solution for general aviation. This is the first release, and still should be considered a BETA. Please see the included text file for information on contacting me if you find a bug.
Posted Aug 28, 2008 22:11 by DNLK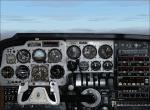 2.25Mb (4655 downloads)
For FS2004 and FS-X as well with all XML gauges some (adapted) from MS and some newly built by the author. Built on the default FS2004 Baron. By Pierre Fasseaux
Posted Aug 28, 2008 11:35 by Pierre Fasseaux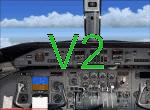 2.13Mb (5677 downloads)
2D panel updated for FS-X and now fully working in FS2004. About 40 modifications and some new gauges.
Posted Aug 15, 2008 09:45 by Pierre Fasseaux