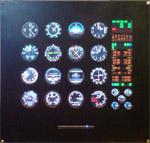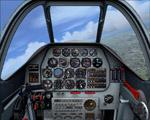 16.08Mb (6668 downloads)
This package contains fullscreen 2D panels (designed to be displayed on a second monitor) for all twelve default FSX aircraft with fewer than 2 engines. Both 5:4 and 4:3 versions are included, along with night-lighting. I've also thrown in a few bonus features which should prove useful even if you only have one monitor: -A fix for the "W" key issue (whereby unwanted parts of the VC appear when panning in the "No Cockpit" view. -A complete set of 2D panels for the P-51 Racer (Acceleration required). -Screen-only version of the GPS (ideal for use on a small TFT). -Over 70 bug fixes and improvements to the default gauges. Please see the enclosed ReadMe for more details.
Posted Sep 4, 2008 16:00 by Mike Steven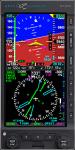 0.88Mb (6506 downloads)
Aspen Avionics EFD1000...A glass cockpit solution for general aviation. This is the first release, and still should be considered a BETA. Please see the included text file for information on contacting me if you find a bug.
Posted Aug 28, 2008 22:11 by DNLK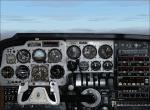 2.25Mb (4714 downloads)
For FS2004 and FS-X as well with all XML gauges some (adapted) from MS and some newly built by the author. Built on the default FS2004 Baron. By Pierre Fasseaux
Posted Aug 28, 2008 11:35 by Pierre Fasseaux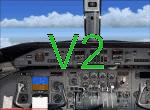 2.13Mb (5723 downloads)
2D panel updated for FS-X and now fully working in FS2004. About 40 modifications and some new gauges.
Posted Aug 15, 2008 09:45 by Pierre Fasseaux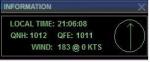 0.02Mb (2481 downloads)
FSX Radar Gauge QNH Metric Update (+295 downloads) FSX Radar Gauge QNH Metric Update.. I was fed up with the default radar in fsx only showing pressure settings in inches of mecury so this is my convert to show QNH in millibars. The new panel also shows the QFE for an airport. Altimeter can still be used by clicking over the QNH with mouse. You will need to replace the radar.cab file with this one in your gauges directory. Dave Hirst. 25K
Posted Jul 15, 2008 10:28 by archive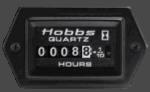 0.43Mb (1995 downloads)
4 Hobbs models Hour meters ,1 Datcon and two simple-window (for 2 engines). New and original XML gauges. By Pierre Fasseaux
Posted Jul 3, 2008 14:28 by archive
6.22Mb (1896 downloads)
Daisuke Yamamoto C-119 Panel FSX Upgrade. I have upgraded his C-119 panel His C-119 in FS2004 downloads will work in FSX, but you must use this panel for all of the gauges to work. With kind permission from Mr Yamamoto Jim "pappy" Welch. 6.3MB
Posted Jun 23, 2008 14:17 by archive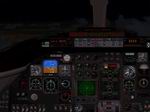 15.48Mb (3322 downloads)
FSX Lear 45 Panel. Horst Paetzold lear panel, upgraded by Jim Welch for FSX. I have upgraded his lear panel towork in fsx. I am using the panel inthe Eclipse 500 bizjet. i will include a new airecraft.cfg to make the autopilot work. If you use the Eclipse 500, just open the airplane file and insert the new aircraft.cfg and backup the original. 15.8MB
Posted Jun 23, 2008 14:17 by archive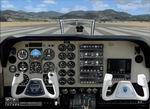 1.15Mb (2593 downloads)
FSX 2D B-58 Beechcraft Baron Upgraded. Light ameliorations of the panel bitmap, some new gauges (VOR, OAT, volt-amp), FS GPS pop-up added - see Readme-txt for details. Former file was FPB58_S2.zip. No change at all for 3D panel. By Pierre Fasseaux. 1.2MB
Posted Jun 23, 2008 14:17 by archive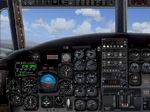 5.88Mb (2769 downloads)
FSX C-2a Greyhound (or any twin-engine turbo prop aircraft) Panel.Here is a new panel for you hope you enjoy it. panel building for fsx is a trial and error. 6MB
Posted Jun 23, 2008 14:17 by archive