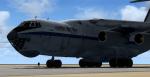 3.52Mb (646 downloads)
FSX Fixing for real one registration number for Carenado Pacific Coastal Beechcraft King Air B200 repaint. By Hani Michal.
Posted Dec 9, 2012 21:14 by Hani Michal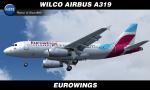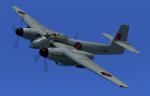 73.95Mb (2646 downloads)
SU-27 Flanker B Kazakhstan Air Force registration N23 textures only for the payware Bear Studios J-11B Flanker B+ model. I've included my painting kit used in this repaint, in photoshop format. Repaint By Hani Michal
Posted Dec 8, 2012 22:40 by Hani Michal
9.42Mb (316 downloads)
Carenado PA28-181 Acher II Doha Textures. This aircraft is based in Doha, Qatar as a trainer aircraft own by civil aviation college. You need the payware Carenado PA28 Acher II for this texture to work.
Posted Dec 8, 2012 12:59 by hummingbird BCAS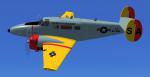 1.69Mb (203 downloads)
Interlink Airlines textures for the payware Justflight 737-200
Posted Dec 6, 2012 07:40 by ALI GAFFOOR
0.91Mb (84 downloads)
Only fixing registration letters on one side for my previous paint for Carenado Beechcraft B200 registration D-IJAH
Posted Dec 5, 2012 12:23 by Hani Michal
56.52Mb (549 downloads)
Bear Studios J-11B Flanker B+ repaint kit, you may see the text in the package to see how to use it. You may have payware Bear Studios J-11B Flanker product to use this paintkit. http://www.youtube.com/watch?v=bx-XinNyDKI&hd=1 http://www.youtube.com/watch?v=B1mOUDmBOpI&hd=1
Posted Dec 1, 2012 08:06 by Bill Wolfgen

2.29Mb (653 downloads)
Batavia air Boeing 767-300 This is my version of the Batavia air the Boeing 767-300ER Winglet. You need the Level D-767 Winglet Textures by Peter Franeker.
Posted Nov 30, 2012 20:27 by Peter Franeker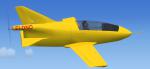 22.52Mb (520 downloads)
Multi texture set for the payware Level D Boeing 767-300 Winglet. This pack include 10 different paints. Textures by Peter Franeker.
Posted Nov 28, 2012 07:12 by Peter Franeker
2.66Mb (452 downloads)
This repaint for the Virtavia "A-4 Skyhawk for FSX" package represents an A-4G Skyhawk (NZ6217) of No. 75 Squadron of the Royal New Zealand Air Force (RNZAF) at Ohakea AFB, New Zealand in 1985. Repaint by Frank Safranek.
Posted Nov 28, 2012 00:12 by Frank Safranek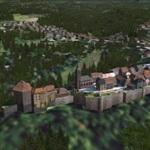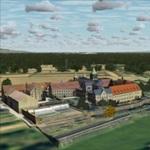 68.77Mb (2339 downloads)
This is the fully updated and compatible freeware add-on for the new France VFR Alsace Scenery 3D automation. This is the result of 4 years of hand modeling by the Alsatian authors (Etien and Laudey1) which add 140 detailed castles, churches, ruins, the main Strasbourg buildings etc. It includes night illuminations as well.
Posted Nov 25, 2012 22:36 by etien