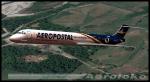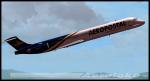 5.19Mb (622 downloads)
Textures for the paywareSuper 80 Pro from Flight 1 and Coolsky, Aeropostal (El Varguense) Reg. YV444T Flight Simulator X
Posted Sep 4, 2012 04:19 by Trino Rojas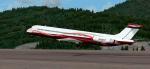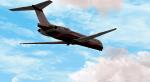 5.03Mb (121 downloads)
High definition textures for the payware Flight 1 and Coolsky Super 80 Pro Reg N168CF, for Flight Simulator X
Posted Sep 4, 2012 04:12 by Trino Rojas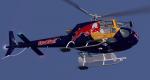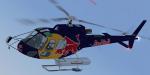 8.82Mb (1218 downloads)
Textures for the payware Eurocopter AS 350 B3 from Heli Development in Red Bull livery. Works with FS2004 and FSX. Documentation included. Repaint by Raphael Grinevald.
Posted Sep 2, 2012 13:30 by Raphael Grinevald
26.67Mb (366 downloads)
5 repaint textures for Flight Replicas BF109-k4 FSX represent BF-109 flown by: Adolf Galland; Graf Punski Krupinski; GÜNTHER RALL'S; Werner Schroer; Walter Schuck. All those textures are already uploaded individually in sim-outhouse
Posted Aug 27, 2012 21:46 by Hani Michal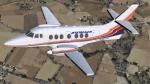 43.53Mb (210 downloads)
Pack with six different textures for the Flight Replicas BF109-k4 FSX with real historical paint (some colors were changed by not having enough information)
Posted Aug 27, 2012 19:33 by Hani Michal
15.81Mb (312 downloads)
Only 2 repaint textures for Flight Replicas BF109-k4 FSX represent BF-109 G-6 flown by Erich Alfred "Bubi" And BF-109 G-5 flown by Erich Gerhard Barkhorn "Gerd"
Posted Aug 27, 2012 19:15 by Hani Michal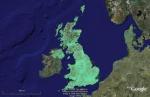 2.32Mb (191 downloads)
Tested on Windows XP and Windows 7. This download adds airfield markers and ICAO id's found in FSX, and overlays them on Google Earth. This file is intended for the payware version Uk2000 VFR airfields Vol 1,2 & 3. by Carl Vokes
Posted Aug 25, 2012 14:56 by carl vokes

1.32Mb (2606 downloads)
Polish Navy textures for the payware Iris C27J Spartan.
Posted Aug 23, 2012 07:20 by Wojtek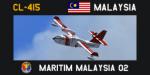 3.93Mb (262 downloads)
Textues only for the payware Justflight R44 helicopter in fictional Delta Airlines Transport livery.
Posted Aug 22, 2012 13:56 by Lloyd Horton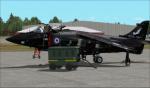 2.59Mb (351 downloads)
Textures only for teh payware Justflight R44 in Aerial Adventures in South Dakota. I flew on this one last summer.
Posted Aug 21, 2012 17:37 by Lloyd Horton