2.25Mb (289 downloads)
Blank textures for the payware Feelthere Phenom 100
Posted Feb 13, 2013 05:25 by Cairo Filho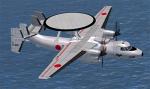 2.49Mb (653 downloads)
JASDF texture only for the Abacus Flight Deck 5 E-2C.
Posted Feb 13, 2013 04:26 by Karz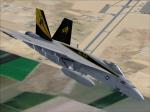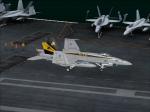 2.46Mb (419 downloads)
VFA-25 2010 CAG before the Fists changed to the Superhornet. Requires the payware VRS Superbug.
Posted Feb 11, 2013 15:25 by Chris Hammons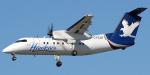 31.52Mb (1175 downloads)
VF-41 "Black Aces" NB-100, only texture for the payware FSX IRIS Pro Series F-14A/B Tomcat, also include textures in format "Extended Bitmap" for the FS9 freware model version. Also include two new VC glass to choose one. Repaint by Hani Michal
Posted Feb 4, 2013 00:19 by Hani Michal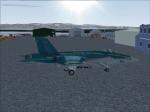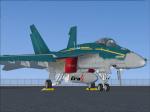 2.22Mb (218 downloads)
Fictional Era textures for the payware VRS Superbug
Posted Feb 3, 2013 17:49 by Hornet202
8.27Mb (1061 downloads)
Virtavia C-17 RAF 10th Anniversary textures. For the payware Virtavia C17 in the colours of ZZ174 of RAF 99 Sqn. Textures by UKmil.
Posted Feb 3, 2013 05:56 by UKMIL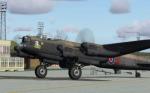 10.06Mb (751 downloads)
RAF BBMF Lancaster Bomber 2012 Thumper textures for the payware FCS Lancaster. Textures by UKMil.
Posted Feb 3, 2013 05:49 by UKMIL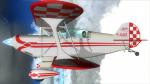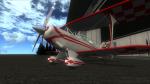 4.51Mb (503 downloads)
FSX Pitts S2B registration F-GIIZ. Textures only for the payware Sibwings Pitts S2B model. Repaint by Pitts s14
Posted Feb 1, 2013 14:07 by Pitts s14
12.67Mb (2548 downloads)
FSX US Navy Grumman F-14 Tomcat, only texture for the payware FSX IRIS Pro Series F-14A/B Tomcat. Repaint by Hani Michal
Posted Jan 31, 2013 22:47 by Hani Michal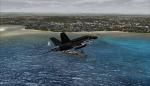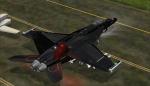 3.03Mb (279 downloads)
VRS Superbug Black with Gold trim Textures. Here is a fictional repaint that was requested at the VRS forums and this is my version
Posted Jan 31, 2013 00:52 by Barry Wynd (AKA Kartikeya)