10.02Mb (278 downloads)
This is a FSX Repaint for the Flight 1 ATR 72-500 in Toll Priority New Color Scheme Textures. Aircraft Registration is VH-TOQ. Requires the payware Flight 1 ATR72-500. Repaint by Darryl Prime.
Posted Feb 28, 2013 04:02 by Darryl Prime
19.84Mb (469 downloads)
Repaint for the payware FSX/FS2004 Wilco Feelthere Iberia A340-300 Agustina De Aragon Reg: EC-GUP. Enjoy.
Posted Feb 26, 2013 19:37 by Trino Rojas
16.00Mb (285 downloads)
Detailed textures for the payware Wilco Feelthere Airbus A330-300 for FSX/FS2004 Reg: EC-LUB Enjoy.
Posted Feb 26, 2013 15:45 by Trino Rojas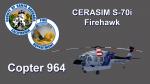 30.60Mb (370 downloads)
A custom repaint "ABCD" for the Carenado C206 STATIONAIR. HD exterior textures also some interior reworked textures (FS2004/FSX). Repaint by Hani Michal
Posted Feb 23, 2013 15:13 by Hani Michal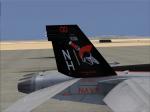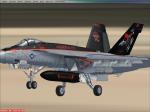 1.80Mb (403 downloads)
The new 2013 VFA-147 CAG textures for the payware VRS Superbug. Thanks to tbump34 for the photos.
Posted Feb 22, 2013 19:44 by Chris Hammons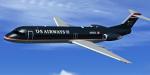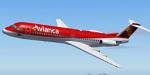 9.01Mb (497 downloads)
Two repaints of the Russian Air Force Su-27 in winter Camouflage paint, texture only for the payware Bear Studios J-11B Flanker Model (FS9/FSX) . Repaint By Hani Michal
Posted Feb 20, 2013 08:33 by Hani Michal
0.04Mb (505 downloads)
Modified flight dynamics for the Lionheart Piper Pacer. Version 1.01 by LouPingh Requires the original payware Pacer by William Ortis.
Posted Feb 19, 2013 06:13 by LouPingh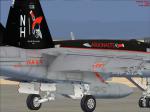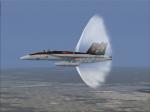 2.43Mb (327 downloads)
VFA-147 2011 CAG etxtures for the payware VRS Super Bug.
Posted Feb 16, 2013 10:58 by Chris Hammons
43.80Mb (443 downloads)
A2A P-51D Mustang 'Ferocious Frankie' v1.4 textures. 2 versions: Clean (Air Show) and Weathered, made by Tom Weiss. Requires the payware A2a WOP P-51D
Posted Feb 15, 2013 07:12 by Tom Weiss

2.25Mb (288 downloads)
Blank textures for the payware Feelthere Phenom 100
Posted Feb 13, 2013 05:25 by Cairo Filho