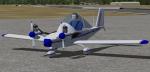 1.90Mb (475 downloads)
Repaint of the updated Cri-Cri Cricket; changed the color accents to red and blue. Repaint by Rick Federmann (Pville211)
Posted Nov 11, 2012 15:57 by Pville211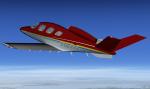 16.03Mb (483 downloads)
Repaint of the payware FlightSim Developers Cirrus Jet; added color to the pinstripes on the sides of the fuselage. Repaint by Rick Federmann (Pville211)
Posted Nov 11, 2012 15:55 by Pville211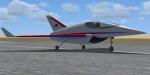 0.43Mb (135 downloads)
Repaint of the payware Ant's Airplanes Swamp Wallaby; added red and blue accents and an Australian flag on the vertical stabilizer. Repaint by Rick Federmann (Pville211)
Posted Nov 11, 2012 15:51 by Pville211
8.91Mb (483 downloads)
Fictional textures for the payware Consolidated PBY Catalina PBY-5a Civilian from Aerosoft. (Textures only). Adaptation of Aerosoft's texture "Paint kit" by Greenhopper. This repaint is a fictional plane chartered by "Red Bull as a flying mechanical workshop for Reb Bull air races.
Posted Nov 10, 2012 06:33 by Greenhopper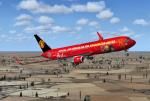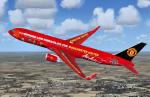 2.33Mb (346 downloads)
Asian Air Manchester United textures for the payware Level D Boeing 767-300. This is my version of the Asian Air Manchester United the Boeing 767-300 Winglet. You need the Level D-767 Winglet. Textures by Peter Franeker.
Posted Nov 10, 2012 06:15 by Peter Franeker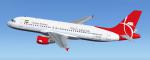 9.70Mb (270 downloads)
FSX from real aircraft, registration C-GBBS. Painted from photographs supplied by Mitch Byers. Textures only for the payware Carenado Beech kingair B200 HD model. Repaint by Hani Michal.
Posted Nov 9, 2012 18:06 by Hani Michal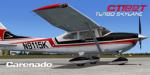 1.11Mb (96 downloads)
This is an optional modification for the Carenado Kingair B200 with number ZS-PRW (my earlier painting for this model) Changing fin written words "Flying With Carenado" to "Beechcraft"
Posted Nov 9, 2012 17:56 by Hani Michal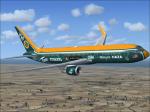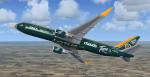 2.14Mb (177 downloads)
Asian Air Lotus F1 Team textures for the payware Level D Boeing 767-300ER. Textures by Peter Franeker.
Posted Nov 9, 2012 04:13 by Peter Franeker
99.13Mb (5582 downloads)
Air Nostrum Registre D-AMGL textures for the payware UHDT RJ100 by Quality Wings for FSX
Posted Nov 9, 2012 01:05 by Trino Rojas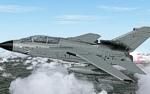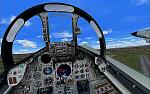 5.89Mb (1085 downloads)
Demo version. The Panavia Tornado is a family of twin-engine combat aircraft, which was jointly developed by the West Germany, United Kingdom and Italy. There are three primary versions of the Tornado, the Tornado IDS (Interdictor/Strike) fighter-bomber, the suppression of enemy air defences Tornado ECR (Electronic Combat/Reconnaissance) and the Tornado F.3 (only United Kingdom) a air fefence variant. It is one of the worlds most sophisticated and capable interdiction and attack aircraft, with a long range, large payload and high survivability. Developed and built by Panavia, a tri-national consortium consisting of MBB of West Germany, British Aerospace, and Alenia Aeronautica of Italy. This is a demo version with banners in VC and model.
Posted Nov 8, 2012 16:12 by Andreas Meyer