0.71Mb (159 downloads)
Fictional Royal Air Force textures for the payware PC 21 Aircraft by Iris. Repaint by Dave Gore fooflyer. Please enjoy this repaint
Posted Apr 5, 2013 12:55 by Repaint by Dave Gore fooflyer
18.11Mb (546 downloads)
CLS Shaheen Air A330-300 textures only for the payware CLS A330-300.
Posted Apr 4, 2013 12:33 by Shahzeb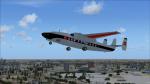 3.17Mb (303 downloads)
Textures for Alphasim's payware KA-27/32 for FSX and FS2004. I painted for MCS Emercom of Russia. This is a texture only Requires the Alphasim Payware KA-27/32.
Posted Apr 1, 2013 18:26 by Michael E. Roberts
1.17Mb (255 downloads)
Royal Air Force Trainer (fictional) textures for the payware Pilatus PC 21 aircraft by Iris Simulations. Based on the repaint kit by Iris Repaint by Dave Gore fooflyer Please enjoy this repaint
Posted Apr 1, 2013 08:51 by DAVE GORE fooflyer
12.41Mb (307 downloads)
Fictional textures (Portugal, Azores) for the payware Cessna T182T from Carenado
Posted Mar 30, 2013 09:49 by Gerold Goetz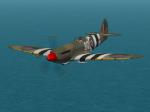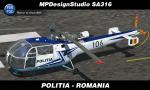 1.84Mb (2189 downloads)
Photo Realistic repaint for the payware FSX PMDG Boeing 747 in American Airlines "fictional" by Super Master pogi Hanzel Mendoza with the help of Master pogi MATT.
Posted Mar 29, 2013 10:49 by Hansel (Master Pogi) Mendoza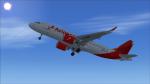 32.23Mb (882 downloads)
This is a Russian display team colors for the Payware Bear Studios J-11B Flanker B+, for FS2004 and FSX. Pack includes 7 numbers for single seat model and two numbers for the two seat model. Repaint by Hani Michal
Posted Mar 26, 2013 23:32 by Hani Michal
3.61Mb (666 downloads)
Sukhoi Su-27 Russian Test Pilot number 595 . texture only for the Payware Bear Studios J-11B Flanker B+, for FS2004 and FSX. This paint made to be used with single seat version, however, you can use it with two seats model but may have a visual problem. Also this paint is compatible with J15 model as a "what if". Repaint by Hani Michal
Posted Mar 24, 2013 08:39 by Hani Michal
0.43Mb (129 downloads)
Widescreen 2D panel for the beautiful Abacus Vulcanair P68. Original Abacus payware airplane needed.
Posted Mar 24, 2013 01:14 by Jean-Luc Peters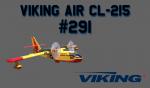 10.40Mb (232 downloads)
Texture file for the payware A2A P51D in 352nd FG HO-Y
Posted Mar 23, 2013 23:25 by Eric McNett