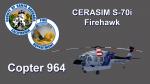 30.60Mb (364 downloads)
A custom repaint "ABCD" for the Carenado C206 STATIONAIR. HD exterior textures also some interior reworked textures (FS2004/FSX). Repaint by Hani Michal
Posted Feb 23, 2013 15:13 by Hani Michal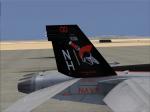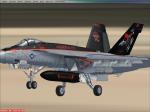 1.80Mb (403 downloads)
The new 2013 VFA-147 CAG textures for the payware VRS Superbug. Thanks to tbump34 for the photos.
Posted Feb 22, 2013 19:44 by Chris Hammons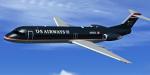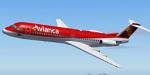 9.01Mb (490 downloads)
Two repaints of the Russian Air Force Su-27 in winter Camouflage paint, texture only for the payware Bear Studios J-11B Flanker Model (FS9/FSX) . Repaint By Hani Michal
Posted Feb 20, 2013 08:33 by Hani Michal
0.04Mb (497 downloads)
Modified flight dynamics for the Lionheart Piper Pacer. Version 1.01 by LouPingh Requires the original payware Pacer by William Ortis.
Posted Feb 19, 2013 06:13 by LouPingh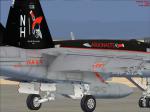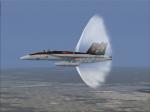 2.43Mb (327 downloads)
VFA-147 2011 CAG etxtures for the payware VRS Super Bug.
Posted Feb 16, 2013 10:58 by Chris Hammons
43.80Mb (440 downloads)
A2A P-51D Mustang 'Ferocious Frankie' v1.4 textures. 2 versions: Clean (Air Show) and Weathered, made by Tom Weiss. Requires the payware A2a WOP P-51D
Posted Feb 15, 2013 07:12 by Tom Weiss

2.25Mb (275 downloads)
Blank textures for the payware Feelthere Phenom 100
Posted Feb 13, 2013 05:25 by Cairo Filho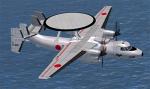 2.49Mb (634 downloads)
JASDF texture only for the Abacus Flight Deck 5 E-2C.
Posted Feb 13, 2013 04:26 by Karz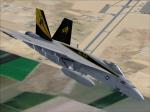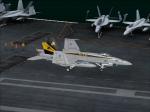 2.46Mb (416 downloads)
VFA-25 2010 CAG before the Fists changed to the Superhornet. Requires the payware VRS Superbug.
Posted Feb 11, 2013 15:25 by Chris Hammons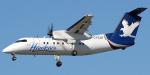 31.52Mb (1152 downloads)
VF-41 "Black Aces" NB-100, only texture for the payware FSX IRIS Pro Series F-14A/B Tomcat, also include textures in format "Extended Bitmap" for the FS9 freware model version. Also include two new VC glass to choose one. Repaint by Hani Michal
Posted Feb 4, 2013 00:19 by Hani Michal