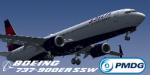 6.75Mb (988 downloads)
Polish Air Force textures for the payware Area51 C17 Globemaster
Posted Mar 13, 2013 18:11 by Voiteh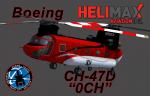 2.37Mb (585 downloads)
Mil Mi-24V Czech Air Force - 7353, only textures for the payware model Virtavia Mi-24 Hind. Repaint by Hani Michal
Posted Mar 12, 2013 18:02 by Hani Michal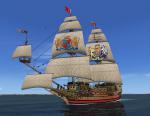 51.68Mb (286 downloads)
Moonbeam McSwine v1.3 textures for the payware A2A P-51D Mustang. 2 versions: Clean (Air Show) and Weathered, made by Tom Weiss.
Posted Mar 12, 2013 11:31 by Tom Weiss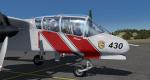 29.92Mb (256 downloads)
Textures for the payware QW Boeing 757 for a fictional airline called "Gem Airlines".
Posted Mar 11, 2013 17:15 by Jacky Liang
18.45Mb (631 downloads)
Air Greenland Textures OY-GRN for the payware Wilco A330-200.
Posted Mar 11, 2013 01:42 by Trino Rojas
17.68Mb (736 downloads)
Texture for model payware A332 WILCO Hainan Airlines textures for the payware Wilco A330-200 reg: B-6082
Posted Mar 11, 2013 01:22 by Trino Rojas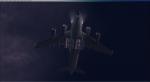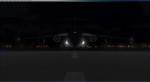 1.23Mb (898 downloads)
Update/Fix Virtavia C-17 Globemaster III aircraft.cfg light cordinates for A2A/Shockwave Productions shockwave 3D Lights Redux-FSX, may work in FS9 but not tested. You'll need the shockwave 3D Lights Redux and the Virtavia - C-17A Globemaster III X, both are payware!
Posted Mar 11, 2013 01:20 by Marson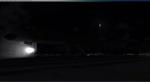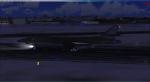 1.06Mb (275 downloads)
Update/Fix1 Virtavia B-1B Lancer aircraft.cfg light cordinates for A2A/Shockwave Productions shockwave 3D Lights Redux-FSX, may work in FS9 but not tested. You'll need the shockwave 3D Lights Redux and the Virtavia - B-1B Lancer X, both are payware! (Backed up the Vertical stabilizer strobe, the stabilizer wing was obscuring it a bit.) //Simviation could you delete previous version of this upload, it is not correct. Previous version in your library: Virtavia B-1B Lancer aircraft.cfg light cordinates for A2A/Shockwave Productions 3D Lights Redux-FSX, VirtB1Bla_sHOCKWAVe_Redux_Cords.zip, Posted Mar 7, 2013 15:23 by Marson //
Posted Mar 11, 2013 01:16 by Marson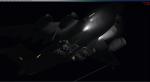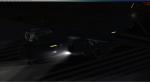 1.01Mb (447 downloads)
Update/Fix-2. Area 51 C-17 aircraft.cfg light cordinates for A2A/Shockwave Productions shockwave 3D Lights Redux-FSX, may work in FS9 but not tested. You'll need the shockwave 3D Lights Redux and the Area 51 C-17, both are payware! (Lights types positioned correctly in conjunction with all switches.)
Posted Mar 11, 2013 01:09 by Marson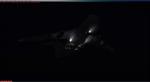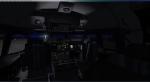 1.40Mb (405 downloads)
Update/Fix-2. Area 51 C-5M Galaxy aircraft.cfg light cordinates for A2A/Shockwave Productions shockwave 3D Lights Redux-FSX, may work in FS9 but not tested. You'll need the shockwave 3D Lights Redux and the Area 51 C-5M Galaxy, both are payware! (All lights are working, and did my best to sort out the vc lighting of this aircraft to be more effective.)
Posted Mar 11, 2013 00:58 by Marson