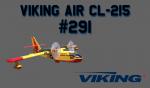 10.40Mb (230 downloads)
Texture file for the payware A2A P51D in 352nd FG HO-Y
Posted Mar 23, 2013 23:25 by Eric McNett
4.73Mb (319 downloads)
Russian Air Force Su-27 Flanker with red number 66. texture only for the Payware Bear Studios J-11B Flanker B+, for FS2004 and FSX. Repaint By Hani Michal
Posted Mar 22, 2013 23:56 by Hani Michal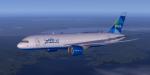 4.59Mb (663 downloads)
Paint with weathered texture represent the Russian Air Force Su-27 Flanker with number 54. texture only for the Payware Bear Studios J-11B Flanker B+, for FS2004 and FSX. Repaint By Hani Michal
Posted Mar 20, 2013 12:43 by Hani Michal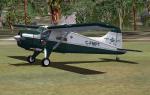 4.24Mb (532 downloads)
Two paints for the Czech Air Force, Number 3361 "Tiger Meet" and Number 0710, only textures for the payware model Virtavia Mi-24 Hind. Repaint by Hani Michal
Posted Mar 20, 2013 11:53 by Hani Michal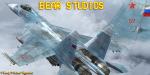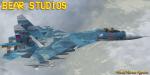 13.40Mb (1452 downloads)
Three weathered paints represent the Russian Naval Air Force Su-33. textures only for the Payware Bear Studios J-15 (naval Flanker), for FS2004 and FSX. Repaint By Hani Michal
Posted Mar 20, 2013 11:29 by Hani Michal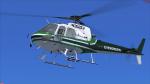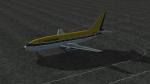 1.82Mb (170 downloads)
Iris Pilatus PC 21 fictional textures. 899 Royal Naval Air Squadron RNAS You need the payware PC 21 Aircraft by Iris. Repaint by Dave Gore fooflyer. Please enjoy this repaint
Posted Mar 18, 2013 11:21 by Dave Gore fooflyer
2.52Mb (319 downloads)
Carenado Cessna Stationair 6 II Model U206G textures. By Jerry Capote
Posted Mar 17, 2013 16:24 by Jerry capote
114.44Mb (3115 downloads)
Don't be afraid of the filesize, this package contains really everything. Countless hours of working have resulted in High definition textures including every sticker and warning from the fuselage to the engines, custom painted cabin, ground-equipment, checklists and highly accurate cockpit configurations. As it's a complete FleetPack this effort has been done for EVERY 737-900 the KLM does own. Including: PH-BXP,BXR,BXS,BXT and the Skyteam-coloured PH-BXO.
Posted Mar 16, 2013 15:09 by archive
2.71Mb (393 downloads)
Blue Wing PZ-TLV textures for the payware Carenado Cessna U206G Stationair 6 II. Blue Wing airlines operates from Zorg en Hoop Airport (SMZO) in Paramaribo, Suriname.
Posted Mar 16, 2013 02:12 by Raoul de Miranda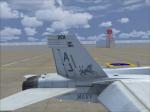 1.97Mb (208 downloads)
VFA-213 Black Lions Line Bird textures for the payware VRS Superbug. Repaint by Hornet202
Posted Mar 13, 2013 20:06 by Chris Hammons