10.29Mb (795 downloads)
A2A FSX P-51D, 442 textures only for the payware A2A P-51. High resolution (.DDS 2048 x 2048) repaint textures for the A2A Simulations P-51D of RCAF 442 'Caribou' Squadron aircraft KM232. A2A P51-D FSX update required. Textures by Grant MacLean/A2A Simulations
Posted Oct 3, 2009 08:39 by Grant MacLean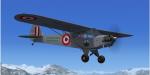 6.96Mb (580 downloads)
fictional austrian repaint of the wonderful A2A Simulations Piper J-3 Cub by Stephan Götz. 6.96 MB
Posted Oct 2, 2009 10:07 by Stephan Götz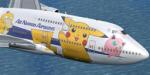 1.76Mb (3781 downloads)
ANA Pokemon textures for the 747-400 from PMDG. FSX ONLY.
Posted Sep 26, 2009 10:02 by Daniel Gonzalez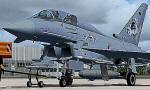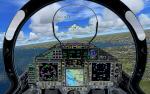 7.36Mb (4445 downloads)
EUROFIGHTER Excellent Edition Demoversion FSX - Germany special paint " 5 year eurofighter JG 73 "
Posted Sep 25, 2009 05:13 by Andreas Meyer

0.29Mb (1034 downloads)
Enclosed is a texture showing what an armed, non-practice AIM-9M looks like instead of the AerialFoundry CF-18 default blue. This only works on the AerialFoundry CF-18s. Enclosed is a backup in case of accidential overwrite as well as some screenshots. Otherwise, just place af_cf18a_weapons.bmp in desired CF-18 texture files - created in Abacus Repaint V2 so should work in FS2004 as mine do in FSX Gold for me. By Josef of FSXTipline.blogspot.com
Posted Sep 24, 2009 01:31 by Josef of FSXTipline.blogspot.c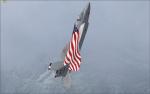 3.00Mb (1919 downloads)
Enclosed is a repaint combining the F-35B Flying Tigers Texture and Andy Nott of AGN textures' JSF Demo Team USA for the payware IRIS F-35B texture into one for FSX that may work for FS2004. Although with all my addons, I have to warn that results may vary from my screenshots - I hope you like my paintjob. This required some work in Abacus FS Repaint V2 to make possible + bmp2dxt3 & imagetool to work in FSX Gold (FSX Deluxe + Acceleration in one package). By Josef of FSXTipline.blogspot.com
Posted Sep 22, 2009 18:36 by Josef of FSXTipline
50.55Mb (1010 downloads)
FSX 35 textures Pack for the Dodosim B206 : Coca; Redbull; Jaguar; France television; Patrouille de France; Armee de l'air; Canon; Samu;samu2; UPS; Police; Douanes (Customs); Sexpistols;H Heineken .. lady; Loxos & civil versions
Posted Sep 22, 2009 01:21 by R.Blanchard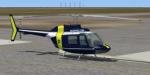 9.97Mb (399 downloads)
Dodosim 206 FSX boatpix.com textures only.
Posted Sep 21, 2009 05:00 by BLACKOUT
2.25Mb (1305 downloads)
You have purchase the Captain Sim C-130 for these textures. This textures is Youngstown Oh, ARS 910th AW C-130 Located at (KYNG) Made By Le'Will Brown (Vapor) 1st Time Painting an aircraft. No one Had these textures, and i wanted it so bad so I figured I'd make it and shared it with the people who has the Captain Sim C-130. Enjoy. Made by Le'Will Brown (Vapor)
Posted Sep 10, 2009 00:45 by Le'Will Brown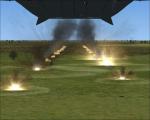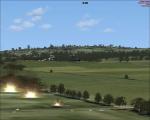 0.13Mb (1131 downloads)
FSX Payware Alphasim F-111 Aardvark HUD Navigation/Situation awareness cockpit. Panel Update . Revision 1 .. 31AUG2009. Removes Jitter problem . Plus graphic improvements to both Bombs and Missile effects. Works in both FSX and FS9. Must have Alphasim F-111 Aardvark PLUS either fxpiggb1.zip for FSX or f9pigga1.zip for FS9. By Karol Chlebowski.
Posted Aug 31, 2009 04:02 by Karol Chlebowski