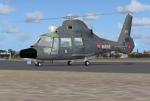 2.65Mb (314 downloads)
France Marine Textures only for the payware Abacus AS 565 Panther
Posted Dec 30, 2009 15:18 by benimix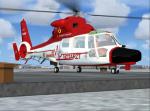 1.41Mb (429 downloads)
Christoph Hessen Textures only for the payware Abacus AS 565 Panther
Posted Dec 29, 2009 13:37 by benimix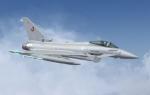 33.71Mb (867 downloads)
Textures for the payware Alphasim Typhoon in the new colours of 1435 Flt.
Posted Dec 29, 2009 08:51 by UKMIL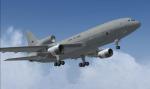 2.73Mb (2130 downloads)
Aerosim L1011 Tristar RAF 216 SQN 2009 Repaint of the payware Aerosim L1011 in RAF Grey
Posted Dec 29, 2009 08:25 by UKMIL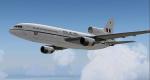 2.74Mb (725 downloads)
Repaint of the AEROSIM tristar in RAF WHITE colours
Posted Dec 29, 2009 08:17 by UKMIL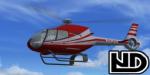 16.67Mb (151 downloads)
Textures only for the payware Eurocopter EC120 by Nemeth Design in the colours of the PH-LPH, a private owned heli. Made by Marius Krämer.
Posted Dec 27, 2009 16:07 by Marius Kramer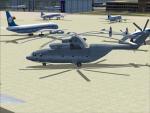 12.65Mb (855 downloads)
FSX Captain Sim Boeing 767 Eurofly 1999 textures only . This is the old livery of Eurofly company(ex Alitalia group1999) This is not a complete repaint, but a complete restyling of original payware Captain Sim Alitalia livery. Massimo Grassi
Posted Dec 18, 2009 12:50 by admin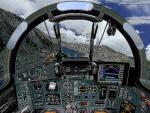 7.32Mb (2700 downloads)
Sukhoi Su-27 - Kazakhstan Demo Version
Posted Dec 12, 2009 17:44 by Andreas Meyer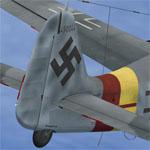 1.68Mb (683 downloads)
Historically correct markings (Swastika) for the Classics Hangar FW 190A, the late variant. Each plane will have its proper kind of tail insignia. You need a legal copy of the Classics Hangar Fw190A, available from http://www.classics-hangar.de. Made by Alessandro Biagi (alx) of Italian WIngs
Posted Dec 8, 2009 12:47 by Alessandro Biagi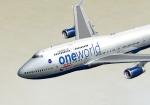 3.15Mb (2766 downloads)
British Airways One World 747 Repaint Textures for the PMDG 747 for FSX. I have made this livery with Photoshop using the PMDG 747 Paint Kit. Enjoy!
Posted Nov 28, 2009 06:44 by Chris Shaw