17.51Mb (72 downloads)
This is a classy restoration of a Fairchild 24R Ranger Edition in bright white with blue Fairchild trimmings. This is for the payware 'Fairchild 24 Series' by Lionheart Creations. By Bill Ortis.
Posted Jun 27, 2013 14:27 by William Ortis
22.62Mb (38 downloads)
This is a fictional Fairchild 24R Ranger Edition, factory white, ready for receivership. High detail interior as well, stock panel. For the payware Fairchild 24 Series by Lionheart Creations. By Bill Ortis.
Posted Jun 27, 2013 14:24 by William Ortis
17.34Mb (63 downloads)
Fairchild 24W in dark blue with white and with gold pinstriping. Rich looking super restoration, complete with burled Walnut instrument panel. For the payware Fairchild 24 Series. By Bill Ortis.
Posted Jun 27, 2013 14:19 by William Ortis
104.65Mb (762 downloads)
Textures pack for the payware Nemeth AS355 of the French Armee de Terre Light Aviation ( ALAT) in European 3 colors pattern camouflage. and two AS355 of the Armee de l'Air - one in two color camo scheme and one in all gray scheme
Posted Jun 26, 2013 16:06 by Rsoftokz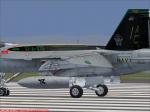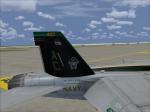 1.69Mb (198 downloads)
Textures of the current Gunsliners CAG for 2013. Requires the payware VRS Superbug.
Posted Jun 22, 2013 15:00 by Christopher Hammons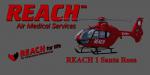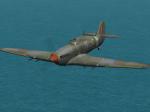 6.65Mb (748 downloads)
Textures only for the payware Blackbox Simulations A330 freighter variant. Repaint is fictional. Painted by Justin Mohling
Posted Jun 20, 2013 19:13 by Justin Mohling
0.02Mb (529 downloads)
This FDE includes a totally new flight model for the payware Carenado Commander 114. With a lot of practise you can perform the same breathtaking aerobatics sequence Bob Hoover did with the stock 114. By Bernt Stolle.
Posted Jun 20, 2013 13:47 by bernt stolle
1.00Mb (69 downloads)
Textures for the payware superb Skysim Hawk T1. It depicts a Hawk of the UK Royal Air Force as it might look having been primed before final painting. Please view "readme" file before use
Posted Jun 19, 2013 13:08 by Michael Russell
3.68Mb (687 downloads)
Fictional repaint for the payware FSX Diamond DA20-100 Katana 4X from Aerosoft. (Textures only). Adaptation of Aerosoft's texture "Paint kit" by Greenhopper. This repaint is a tribute to Buffalo Joe from Buffalo airways and the ice pilots.
Posted Jun 13, 2013 02:13 by Greenhopper
12.59Mb (376 downloads)
Heres a repaint representing the "Roto-Finish Special", owned by Gunther Balz and the 1st place winner of the Championship race in Reno of 1972....then sold and renamed the Red Baron the following year. Textures only.
Posted Jun 9, 2013 17:50 by Jimmy Snow