13.51Mb (745 downloads)
VF-1 "Wolfpack" CV-61 NB-105 textures for the payware FSX IRIS Pro Series F-14A/B. Repaint by Hani Michal
Posted Jan 31, 2013 00:41 by Hani Michal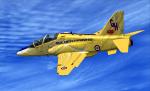 5.65Mb (362 downloads)
The Golden Hawks were a Canadian military aerobatic flying team established in 1959 to celebrate the 35th anniversary of the Royal Canadian Air Force (RCAF) and the "Golden" 50th anniversary of Canadian flight, which began with the AEA Silver Dart in 1909. This is a fictional livery for the payware Skysim BAE Hawk T1
Posted Jan 28, 2013 13:49 by JALopezR
3.83Mb (297 downloads)
This is Fix texture for IRIS pro F-14 VF-1 Wolfpack (my previous release). Fixing wrong number position in wings and and stripes paint in airplane number 100
Posted Jan 27, 2013 22:21 by Hani Michal
2.27Mb (1876 downloads)
This small incremental addon is there to insure that the previously released addon for Aerosoft VFR London X is future proof. It adds the cheese grater (Leadenhall tower), the takie walky (20 Fenchurch Street), Bishopgate Tower and River South of Canary wharf. It really make no sense to install this one without the "london buildings" part of the "Merge of Orbx and LondonCity" addon from the same author
Posted Jan 27, 2013 15:46 by etien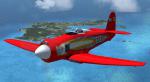 23.00Mb (544 downloads)
These are two paintings textures for the payware FSX IRIS Pro Series F-14, with using some photoreal textures. Repaint by Hani Michal
Posted Jan 26, 2013 20:13 by Hani Michal
15.51Mb (237 downloads)
Here is a Fictional version of Virtavia's F-111 repaint of the RAAF Roulettes.
Posted Jan 26, 2013 19:22 by Barry Wynd (AKA Kartikeya)
12.22Mb (1400 downloads)
the purpose of this pack is double: (1) it time wraps Aerosoft VFR London X (FSX) into 2013 by adding up all the new features of the london skyline (2) it also can integrates the scenery into orbx England by replacing the ground texture to a more fitting one. Warning: all the tools and files to create those ground textures are included, not the textures themselves
Posted Jan 26, 2013 06:52 by etien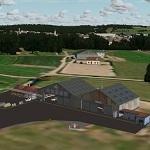 7.31Mb (990 downloads)
This pack enhances the airport of Sarre Union LFQU in France VFR Alsace HD 3D Automation v2.0.
Posted Jan 26, 2013 03:16 by etien
43.27Mb (332 downloads)
RAAF 6 Squadron Based at Amberley Air Base in Queensland Australia complete textures for the payware VRS Superbug
Posted Jan 26, 2013 00:02 by Barry Wynd (AKA Kartikeya)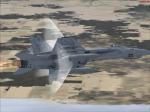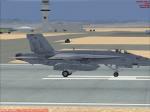 2.48Mb (452 downloads)
Repaint of the new 2012 VFA-25 Line for the F-18E. Must have VRS Superbug for paint to work. enjoy Hornet202
Posted Jan 23, 2013 14:06 by Chris Hammons