4.07Mb (792 downloads)
The program uses Flight Simulator's communications frequencies to play live streaming ATC transmissions from the web. There are two modes of operation: automatic and manual. In the automatic mode, Flight Simulator must be running and a COM frequency selected that has an ATC stream assigned to it. In the manual mode FSChatter Live can be operated without Flight Simulator. The program also has a range feature that allows you set a distance in miles around a selected airport. ATC transmission will not play if you are flying beyond this range. You can also use pre-recorded wave files as your source of ATC. If there is no Live ATC from your favourite airport you can grab your scanner and record your own. In addition to the Live ATC transmissions and pre-recorded wave files, FSChatter Live can also play Internet radio for you. (Samples of pre-recorded wave files and Internet Radio are included.) FSChatter Live will operate fully functional for a period of thirty days from the date of installation, after 30 days some functions are disabled and registration is required to restore full functionality. FSChatter Live requires the current version of Peter Dowson's FSUIPC for Flight Simulator. This version of FSChatter Live adds an option to search the database by ICAO or City, an option to change the default Mute key, and also includes minor bug fixes. Previous registrations remain valid and are not affected by this upgrade. Sharware $10.00 by Dave Westbury.
Posted Jan 22, 2012 01:05 by Dave Westbury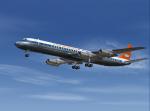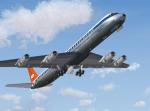 2.11Mb (532 downloads)
McDonnell-Douglas Dc-8-3CF,(cn 46052/442), registration YV-130C, forming fleet with Transcarga (Viasa freighter division), for international flights. Textures only for the Aerosim Dc-8-63CF model (payware package). Repaint by Arnoldo Perdomo and Roberto Leiro, with some details by Juan Ernesto Oropeza.
Posted Jan 21, 2012 16:39 by Juan Ernesto Oropeza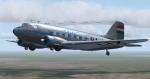 7.07Mb (412 downloads)
Textures for the MAAM sim DC-3. This is a Lisunov Li-2, the Russian (licence) version of DC-3. Manufactured from 1939 to 1953. HA-LIX used by the Hugarian Airlines - MALÉV (before Maszovlet), from 1946 to 1964. This is the only flyable representative on the world, locate in Hungary - Budaörs, work by Goldtimer Foundation. Repaint to MAAM-SIM DC-3 Passenger by T.Feri & Tamás Cornides. Special thanks to Endre Zsaludek aerohistory specialist, for the paint drawings, and colour photos.
Posted Jan 21, 2012 13:39 by T.Feri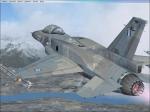 3.47Mb (1481 downloads)
HAF F-16 337M "Ghost" textures only for the payware Aerosoft F-16
Posted Jan 21, 2012 03:34 by Alexandridis. X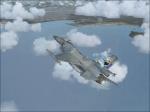 3.74Mb (476 downloads)
HAF 346M Jason 40.000hrs textures only for the payware Aerosoft F-16
Posted Jan 21, 2012 03:31 by Alexandridis. X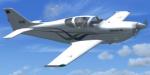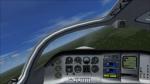 0.07Mb (672 downloads)
Cockpit Glass Fix forthe payware Glasair III from Australian Simulation. This fixes the non-transparent cockpit glass when using this aircraft on FSX SP2/Acceleration.
Posted Jan 20, 2012 18:59 by Raoul de Miranda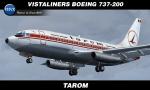 4.56Mb (485 downloads)
Textures only for the payware CLS 767-300ER in Air Seychelles new Colors in 32 bit textures.(textures only). Thanks for downloading and enjoy. By Tomi Koivunen.
Posted Jan 20, 2012 14:38 by Tomi Koivunen
46.97Mb (473 downloads)
texture only for the payware EC-135 Nemeth. Royal Jordanian Army EC-635 repaint, full interior and exterior with lot of retextured details: crew suit (digital camo), panel backlight (green), military interior and more... see screens into the zip file preview
Posted Jan 19, 2012 19:43 by David "Rsoftokz"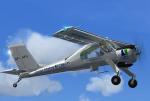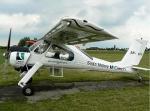 11.18Mb (631 downloads)
Textures for the payware Aerosoft Wilga X SP-AFV Aeroklub Kujawski-Inowroclaw-Poland.You need this model and FSX, please check Aerosoft official pages for more information. Repaint by Artur Wojciechowski
Posted Jan 16, 2012 15:53 by Artur Wojciechowski

0.06Mb (322 downloads)
DM BAC 1-11 payload file for the payware FSpassenger gizmo. You need to copy\paste in FSX\FSpassenger\payload and you're done.
Posted Jan 15, 2012 06:48 by ricardo_tv