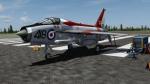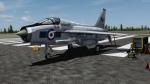 23.88Mb (145 downloads)
Two repaints of the payware Aerosoft Lightning T5 one showing XS418 while with 145 Squadron of 226OCU based at RAF Coltishall and the other is XS457 as she was in the seventies while with the LTF at RAF Binbrook. The nose section of XS457 remains at Binbrook to this day. Repaint by Cameron Slater.
Posted Aug 30, 2017 10:48 by Cameron Slater
26.49Mb (220 downloads)
This is a repaint only, for the payware Vertigo Studios Boeing Stearman PT-17 Vol.1 set. This repaint depicts the restored People's Liberation Army Air Force ( PLAAF )
Posted Aug 23, 2017 06:18 by Liao Yitong
5.22Mb (296 downloads)
Here is an updated textures for the payware FSLabs/Aerosoft Corcorde, showing the pre-production model of Concorde registered as G-AXDN now in retirement at IWM Duxford in the UK. These are HD textures, see Readme. Repaint by Cameron Slater.
Posted Aug 19, 2017 19:24 by Cameron Slater
4.62Mb (50 downloads)
This is a repaint of the payware Vertigo Studios Curtiss-Wright P-36 representing a P-36. Republic Of China AF ( ROCAF ) P-7701 textures
Posted Aug 19, 2017 18:21 by Liao Yitong
8.70Mb (125 downloads)
China JADE OFO textures only for the payware Carenado Beechcraft Bonanza V35B.
Posted Aug 9, 2017 03:13 by Liao Yitong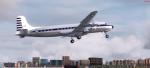 33.42Mb (96 downloads)
Republic Of China Air Force ROCAF NO.43682 textures for the payware PMDG DC-6A (C-118A)
Posted Aug 8, 2017 02:34 by Liao Yitong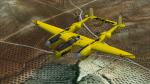 29.91Mb (92 downloads)
Fictional texture for the payware FlightSim Developers P38J.
Posted Aug 6, 2017 19:01 by JALopezR
19.71Mb (288 downloads)
This is a repaint of the FSLabs Concorde showing F-BTSD as she was in 1996 when she was "loaned" to Pepsi. Although only flying for sixteen flights it has to be one of the most attention getting liveries Concorde ever flew with in commercial service. These are HD Textures. Repaint by Cameron Slater.
Posted Aug 6, 2017 17:40 by Cameron Slater
33.92Mb (221 downloads)
Textures only for the payware Carendo Commander Shrike. Robert Anderson "Bob" Hoover (January 24, 1922 – October 25, 2016) was an air show pilot, United States Air Force test pilot, and fighter pilot. A true pilot's pilot, Hoover revolutionized modern aerobatic flying and is the greatest stick and rudder pilot ever to have lived.
Posted Aug 4, 2017 01:29 by N400WF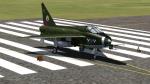 6.93Mb (113 downloads)
A repaint of the Aerosoft Lightning T4 in the colours of 19 Squadron when their tubs were painted in green. Repaint by Cameron Slater.
Posted Aug 3, 2017 04:21 by Cameron Slater