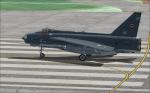 11.86Mb (94 downloads)
This repaints shows XR724 as she appeared circa 1988 near to the end of the Lightning's service with the RAF. She's shown here in the colours of 5 Squadron, her last operational squadron. Cameron Slater
Posted Apr 25, 2017 15:49 by Cameron Slater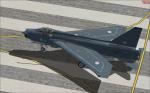 11.57Mb (94 downloads)
This is an update for the repaint of the Lightning Association's F6 XR724 I did a few months ago. It shows her on the occasion of her last flight. The update should make it appear much clearer in the simulator and it will have the quality of the default textures that came with the package. I recommend installing this version of XR724 if you have my previous repaint. See readme for instructions. Cameron Slater
Posted Apr 25, 2017 10:29 by Cameron Slater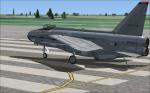 11.36Mb (67 downloads)
This is an update for the repaint of the RSAF F.53 XR728 I did a few months ago. The update should make it appear much clearer in the simulator and it will have the quality of the default textures that came with the package. I recommend installing this version if you have my previous repaint. See readme for instructions. Cameron Slater
Posted Apr 25, 2017 10:26 by Cameron Slater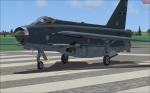 15.54Mb (81 downloads)
This is an update for the repaint of the Lightning Preservation Group's F6 XR728 I did a few months ago. The update should make it appear much clearer in the simulator and it will have the quality of the default textures that came with the package. I recommend installing this version of XR728 if you have my previous repaint. See readme for instructions. Cameron Slater
Posted Apr 25, 2017 10:22 by Cameron Slater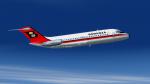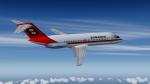 2.02Mb (72 downloads)
Textures for the payware Sky Simulations DC-9-14 in Bonanza Air Lines livery. Bonanza was the first all-jet powered airline in the United States. It was based in Las Vegas. They operated from inception in 1945 until merging into Air West in 1968. You need the payware DC-9 by Sky Simulations. This aircraft was tested on FSX-SE & P3D v3.
Posted Apr 25, 2017 00:05 by Ted Giana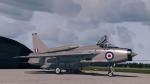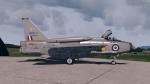 43.11Mb (173 downloads)
This file contains two repaints of Lightning F6 XP693, one showing her as she was in 1990 in the ownership of BAe while the other shows her in 2009 as part of the Thunder City fleet. A big thanks to Eivin Stensų who took the screenshots for me on P3D (they could pass for real photographs!). Repaint by Cameron Slater.
Posted Apr 19, 2017 17:38 by Cameron Slater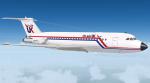 7.08Mb (55 downloads)
Textures for the payware Justflight representing BAc 1-11s during their service with AirUK
Posted Apr 16, 2017 16:02 by Ian Roussel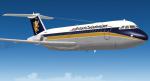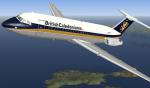 15.50Mb (98 downloads)
British Caledonian textures only for the payware Justflight Bac 1-11. This is an alternitive British Calidonian Texture to the one suplied with the pruduct. The only change is to the nose texture, (smaller black nose cone) and Rolls Royce logos added to the engines.
Posted Apr 16, 2017 15:57 by Ian Roussel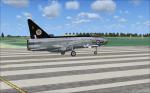 9.57Mb (106 downloads)
Textures for the payware Aerosoft Lightning F1A that comes as part of the Lightning F3 package. It represents XM142 as she appeared in 1962 as part of 74 Squadron with a black spine. See readme for instructions.
Posted Apr 15, 2017 10:59 by Cameron Slater
19.85Mb (77 downloads)
Textures for the payware Aerosoft Lightning representing XR728. She's kept in a live condition and can be found in the hands of the Lightning Preservation Group at Bruntingthorpe. Enjoy.
Posted Apr 15, 2017 10:23 by Cameron Slater