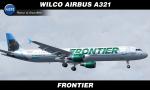 15.72Mb (184 downloads)
Iranian Army Aviation textures for the payware Milviz CH-47
Posted Jul 1, 2017 08:38 by Liao Yitong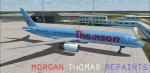 9.94Mb (475 downloads)
Thomson Airways Boeing 757-2B7 'G-OOBJ' depicted in the airline's livery worn in 2012. Textures for the payware Quality Wings Boeing 757-200 passenger model.
Posted Jun 29, 2017 13:39 by Morgan Thomas
14.34Mb (528 downloads)
FlyBe (G-PRPL) textures only for the payware Majestic Software MJC8 Q400. Installation instructions are included in the readme. Majestic Software MJC8 Q400 PILOT/PRO/TRAINING Edition is required.
Posted Jun 27, 2017 03:32 by Kelvin Keeble
9.70Mb (61 downloads)
Tasilli Travaile Aerien textures only for the payware Carenado B1900D
Posted Jun 22, 2017 16:45 by HADDAD
9.15Mb (73 downloads)
Tassili Airlines Algeria textures only for the payware Carenado B1900D
Posted Jun 22, 2017 16:35 by HADDAD
8.65Mb (209 downloads)
Algerian Air Force Tactical Airlift textures for the payware Captain Sim C130H 2nd WING
Posted Jun 22, 2017 16:23 by HADDAD
5.95Mb (161 downloads)
Algerian Airforce textures for the payware Bear Studios SU30
Posted Jun 20, 2017 05:42 by HADDAD
10.25Mb (131 downloads)
Algerian Airforce textures for the payware Captain Sim C-130H-30
Posted Jun 20, 2017 05:33 by HADDAD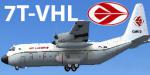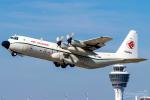 3.09Mb (259 downloads)
Air Algerie Cargo textures for the payware Captain Sim C-130
Posted Jun 20, 2017 05:25 by HADDAD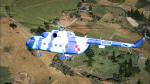 8.51Mb (86 downloads)
Nemeth Designs MI 17 Polish Air Force 050738 textures by Voiteh
Posted Jun 15, 2017 05:30 by Voiteh