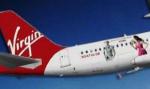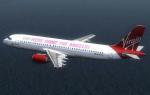 18.89Mb (153 downloads)
Virgin America with a) Banana Republic, b) Runaway Angels and c) San Francisco Giants 2014 special liveries, for Overland SMS Airbus A320 CFM model. Textures only.
Posted May 28, 2017 07:16 by Dimitrios Moschos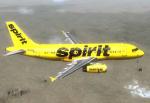 10.27Mb (221 downloads)
Spirit Airlines Airbus 320 and 319 with yellow paintjob, for the payware Overland SMS Airbus A320 and A319 IAE model. Textures only.
Posted May 28, 2017 07:10 by Dimitrios Moschos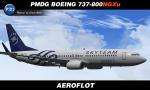 4.96Mb (154 downloads)
FSX/FS2004 Carenado C185F Republic Of China Army Air Force textures.
Posted May 21, 2017 04:27 by Liao Yitong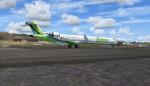 21.02Mb (292 downloads)
Binter Canarias texture for the payware Wilco Nextgen CRJ1000.
Posted May 17, 2017 14:56 by Alejandro Gonzalez Ramos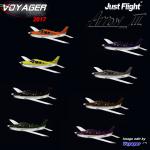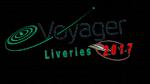 113.47Mb (284 downloads)
This package contains 8 liveries for the payware JustFlight Piper PA-28R Arrow III in their respective colors: Black, Blue, Brown, Green, Gray, Orange, Violet and Yellow.
Posted May 15, 2017 10:45 by Voyager
9.76Mb (174 downloads)
Aerosoft Airbus A321-231 IAE in Red Wings Airlines livery. This aircraft airline has recently purchased. Commissioning is planned for this month. Textures only in DDS format. Repaint by Sergey Gleba aka serg09. Link to my products on SimMarket: http://secure.simmarket.com/paintsim.mhtml
Posted May 8, 2017 23:09 by Sergey Gleba aka serg09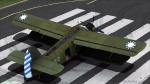 33.36Mb (197 downloads)
Sibwings An-2 Republic Of China Air Force textures. Textures only for the payware Sibwings An-2.
Posted May 6, 2017 23:58 by Liao Yitong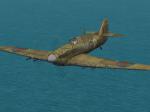 24.07Mb (98 downloads)
PA22 Tri-Pacer N7409D. Textures only for the payware Alabeo PA22 Tri-Pacer.
Posted May 5, 2017 08:42 by Ivan750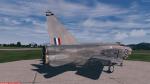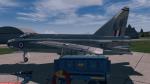 18.24Mb (93 downloads)
This is a repaint showing the P1B XA847 that was the first British aircraft past Mach 2. The P1Bs were the prototypes of the Lightning F1 so the repaint is installed to the Aerosoft Lightning F1A folder. This shows her as she was in 1957 at her first flight where she was described as having a "mirror finish". Thanks to Eivin for the screenshots once again. repaint by Cameron Slater.
Posted May 1, 2017 12:27 by Cameron Slater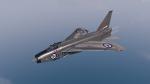 27.07Mb (68 downloads)
This is a repaint that shows the fictional livery of an F6 in service with the Royal Norwegian Air Force, based on the scheme flown by their F-104 Starfighters circa 1963. See readme. All screenshots provided by Eivin Stensų who gave his time in testing this repaint in P3D, as with the previous release of XP693 the folder contains a file showing his screenshots because they really are too good to leave out. Cameron Slater.
Posted Apr 29, 2017 15:18 by Cameron Slater