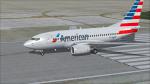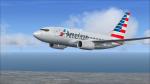 45.39Mb (304 downloads)
American Airlines textures only for the payware PMDG Boeing 737-600
Posted Nov 6, 2017 10:50 by Dillon Rock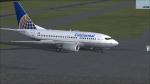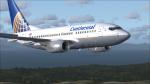 39.85Mb (168 downloads)
Continental Airlines textures only for the payware PMDG Boeing 737-600
Posted Oct 31, 2017 14:21 by Dillon Rock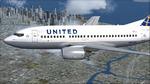 19.93Mb (137 downloads)
United Airlines textures only for the payware PMDG Boeing 737-600
Posted Oct 29, 2017 13:12 by DILLON ROCK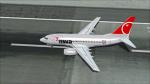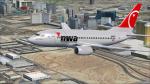 69.22Mb (153 downloads)
Northwest Airlines Gray textures only for the payware PMDG Boeing 737-600
Posted Oct 26, 2017 00:21 by Dillon Rock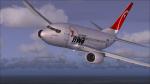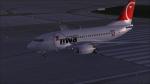 39.47Mb (91 downloads)
Northwest airlines textures only for the payware PMDG Boeing 737-600
Posted Oct 25, 2017 21:25 by Dillon Rock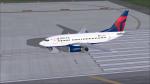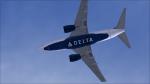 34.87Mb (211 downloads)
Delta Airlines textures only for the payware PMDG Boeing 737-600
Posted Oct 23, 2017 16:13 by Dill1227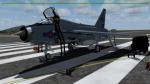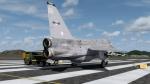 24.78Mb (232 downloads)
Texture sets for the payware Aerosoft Lightning T5. Three paints showing XV328 at two times in her life, one where she wears bare metal finish while with 5 Squadron and the other showing her in light grey paint in the final scheme she flew in while with the LTF. The third paint shows XS458 while with the LTF when she flew in an experimental dark sea grey paint. These paints have been tested in P3D by Eivin Stenso, he also captured the screenshots for each paint. Hope you like them. Repaint by Cameron Slater.
Posted Oct 10, 2017 15:00 by Cameron Slater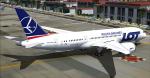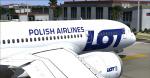 44.28Mb (526 downloads)
LOT Polish Airlines Boeing 787-8 SP-LRB HD Textures for the QualityWings Boeing 787-8 model, for FSX and P3D. Includes Specular Maps and personalized Ground Power Textures. Repaint by Jose Blanco - FS Latino.
Posted Oct 9, 2017 00:21 by Jose Blanco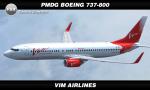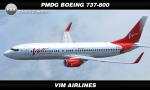 24.89Mb (214 downloads)
A fictitious livery in the colors of the Russian airline "Vim Airlines" for the payare PMDG Boeing 737-800NGX. Registrtion: VP-BVV The installation is classic, not through the Livery Manager. Description in the text file Readme. In the Full HD archive, the textures are in dds format. Have a nice flight!
Posted Oct 1, 2017 12:22 by Sergey Gleba aka serg09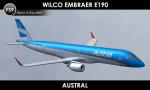 10.64Mb (320 downloads)
FeelThere Wilco Embraer E190 in Austral Airlines livery. Repaint by Sergey Gleba. Link to my products on SimMarket: http://secure.simmarket.com/paintsim.mhtml
Posted Sep 30, 2017 06:56 by Sergey Gleba aka serg09