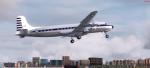 33.42Mb (98 downloads)
Republic Of China Air Force ROCAF NO.43682 textures for the payware PMDG DC-6A (C-118A)
Posted Aug 8, 2017 02:34 by Liao Yitong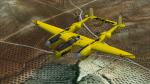 29.91Mb (93 downloads)
Fictional texture for the payware FlightSim Developers P38J.
Posted Aug 6, 2017 19:01 by JALopezR
19.71Mb (294 downloads)
This is a repaint of the FSLabs Concorde showing F-BTSD as she was in 1996 when she was "loaned" to Pepsi. Although only flying for sixteen flights it has to be one of the most attention getting liveries Concorde ever flew with in commercial service. These are HD Textures. Repaint by Cameron Slater.
Posted Aug 6, 2017 17:40 by Cameron Slater
33.92Mb (226 downloads)
Textures only for the payware Carendo Commander Shrike. Robert Anderson "Bob" Hoover (January 24, 1922 – October 25, 2016) was an air show pilot, United States Air Force test pilot, and fighter pilot. A true pilot's pilot, Hoover revolutionized modern aerobatic flying and is the greatest stick and rudder pilot ever to have lived.
Posted Aug 4, 2017 01:29 by N400WF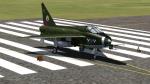 6.93Mb (119 downloads)
A repaint of the Aerosoft Lightning T4 in the colours of 19 Squadron when their tubs were painted in green. Repaint by Cameron Slater.
Posted Aug 3, 2017 04:21 by Cameron Slater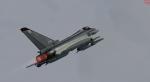 35.42Mb (171 downloads)
PMDG DC-6B Republic Of China Air Force(ROCAF) NO.43536 textures.
Posted Aug 3, 2017 03:49 by Liao Yitong
6.93Mb (236 downloads)
Fictional "Ikea Air" repaint for the payware Overland SMS A380-800. Rendered in high resolution 32-bit textures.
Posted Aug 2, 2017 03:45 by Coby Potischman
9.26Mb (234 downloads)
Transaero textures for the payware Aerosoft A321.
Posted Jul 31, 2017 08:54 by Sergey Gleba aka serg09
12.31Mb (532 downloads)
Textures for the payware Majestic Dash8-Q400 in LC Peru Liivery. LC Peru is planning to add more Q400 to it's Dash 8-200 and Boeing 737 fleet.
Posted Jul 25, 2017 11:29 by Raoul Beck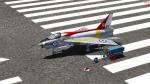 10.10Mb (133 downloads)
Here is a repaint of the Lightning T4 XM969 which first flew in 1961 and had a relatively short flying life having been retired by 1974. She is shown here in the very fetching livery of 226 OCU which its aircraft wore during the sixties while based at RAF Coltishall. Thanks to Eivin for testing the paint in P3D V4. I hope you enjoy the paint. By Cameron Slater.
Posted Jul 14, 2017 16:19 by Cameron Slater